Disclosure of Material Connection: Some of the links in this post may be "affiliate links." This means if you click on the link and purchase an item, I will receive an affiliate commission. Disclosure in accordance with the Federal Trade Commission's 16 CFR, Part 255. This site is a participant in the Amazon Services LLC Associates Program, an affiliate advertising program designed to provide a means for sites to earn advertising fees by advertising and linking to Amazon.
There's a special baby in your life this Valentine's Day… And even though they're so small they won't even remember the holiday or understand what it is, you have the desire to get them a special gift to show them how much you love them. Where do you start? Well, here are quite a few ideas to get you going…

Valentine's Day Gift Ideas for a Baby
"Mommy is my Valentine" Bodysuit
Baby's first valentine is always their mommy or daddy, therefore this "Mommy is my Valentine" bodysuit is perfect!
Mini Muffin Baby Booties
That baby is a mini muffin!
Playgro Soft Blocks
Soft baby blocks may not scream "Valentine's Day," but they are great for learning and the baby will love them.
"I'm stuck on you" Long Sleeve Onesie
Your baby is stuck on you, why not let them show it off with this brand new "I'm stuck on you" long sleeve onesie?
Baby's First Valentine's Day Playset
A Valentine's Day playset? I had never heard of such thing before, but it's sure to give them hours of fun!
Floral Headband
Every baby girl needs a floral headband for Valentine's Day!
Where is Baby's Valentine? Lift-the-Flap Book by Karen Katz
Babies love lift-the-flap books, and this one is perfect for Valentine's Day!
"I hold the key to my daddy's heart" Onesie
That special baby in your life certainly holds the key to her daddy's heart!
"XOXO" Baby Moccasins
These "XOXO" baby moccasins are the cutest baby footwear ever!
Personalized Wooden Name Puzzle
Give them the gift of their name in a wooden puzzle for Valentine's Day, both fun and educational.
"Wild about my glamma" Baby Bib
Your grandchild is "wild" about you!
Love Monster Board Book by Rachel Bright
How adorable is this Love Monster board book, and so perfect for Valentine's Day too.
Heart Leggings
Little girls will love their heart leggings to keep their legs warm, stylish, and protected!
TY Beanie Baby Valentina
Valentina is perfect for Valentine's Day, and as a piece of decoration in their nursery!
Crochet Hershey Kiss Hat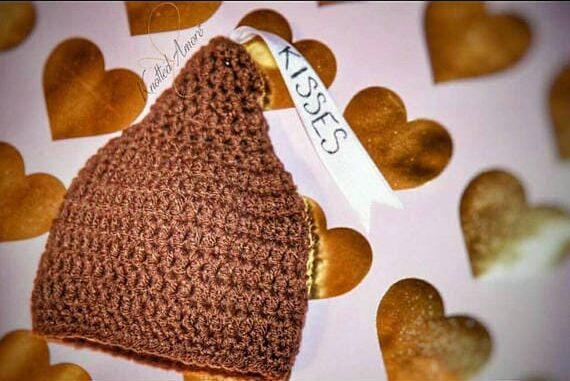 Chocolate is one of the most important foods on Valentine's Day, and your little "Hershey kiss" needs a Hershey kiss hat to keep their head warm.
"Mommy & Daddy's Little Miracle" Outfit Set
Your miracle baby will look adorable in this outfit set.
Love From the Very Hungry Caterpillar by Eric Carle
The very hungry caterpillar is a classic, so your baby definitely needs the Valentine's Day themed book!
Playmate Elephant
Give them the gift of an elephant playmate!
LumiPets Baby Night Light Bear
Their room will be lit up just right at night with this cute little baby night light bear.
Plush Smile Teddy Bear with Pink Heart "I LOVE YOU"
Every baby needs and loves teddy bears!
Babies are adorable, and their Valentine's Day gifts should be too! Any one of these gift ideas will make their Valentine's Day even better!