Didn't you watch the Lego Movie? It's not just for kids. Whether the Lego lover in your life is all President Business with their collection or a little bit more Wildstyle, you can be sure these lego gift ideas for adults will "click".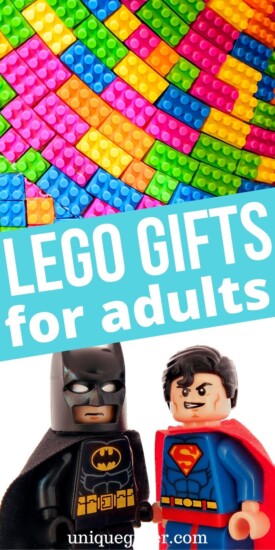 Bring On The Lego Gifts for Adults
Get your wallet ready because we sure have a "builders" list for you. These gifts go really well with the adult Lego sets that they're always coming out with! 
There are so many cool Lego items out there for all the adults in your list. If you're still stumped, you can't go wrong with one of the adult Lego sets out there or even a gift certificate to the Lego store so they can get their own goodies.