Disclosure of Material Connection: Some of the links in this post may be "affiliate links." This means if you click on the link and purchase an item, I will receive an affiliate commission. Disclosure in accordance with the Federal Trade Commission's 16 CFR, Part 255. This site is a participant in the Amazon Services LLC Associates Program, an affiliate advertising program designed to provide a means for sites to earn advertising fees by advertising and linking to Amazon.
Sherlock Holmes has been updated from Victorian Era crime solver to modern day, Twitter obsessed hero in the BBC series. With the popularity of the later it's more than likely there's someone in your life who's a fan of the series.
So, here's 20 gift ideas for fans of Sherlock to make your life easier.
Gift Ideas for Fans of Sherlock
Complete Sherlock Holmes Book Set
If they haven't read the Sir. Arthur Conan Doyle series the show is based on it's about time they did. Although very different, it's interesting to see where the BBC took inspiration. Plus getting the little references is fun too.
Sherlock Limited Edition Gift Set
Let your Sherlock fan binge watch the series again and again with this box set of the first 3 seasons. What's even better, though, is the addition of character busts. Who doesn't need more busts?
Sherlock Holmes Hat
Anyone who's a fan of Sherlock Holmes in any form has wanted this hat at some point. Make their dreams come true by gifting this icon item.
Sherlock Holmes The Card Game
Join Sherlock Holmes to solve intriguing cases in this detective card game. Fun!
Sherlock's Study Candle
This candle is inspired by the imagined smell that would be Sherlock's study. It's unclear exactly what this means the candle will smell like but hopefully it will encourage whoever burns it to be a better sleuth.
Sherlock Holmes Tea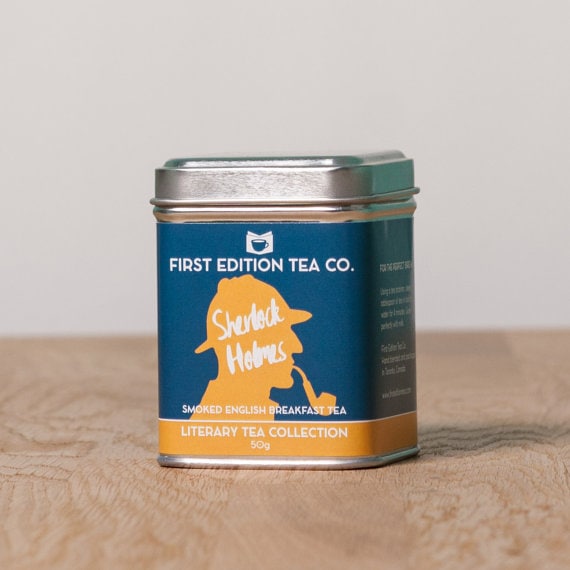 This blend of black tea, nettle, and honeybush is perfect for cozy nights at 221B solving cases. There's nothing like a warm cup of loose tea to send you on a relaxing visit to your mind palace.
Sociopath Mug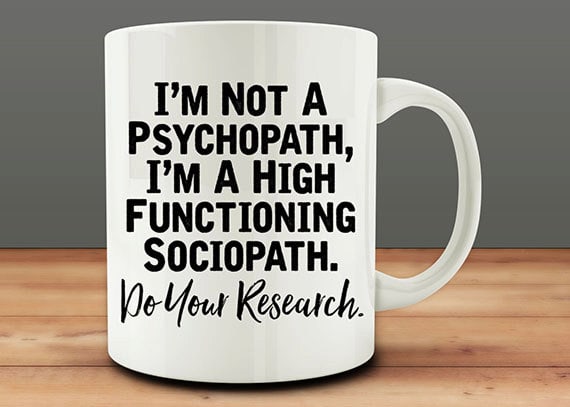 You're not insinuating something about the person you give this mug to – it's a quote from the show!
221B Cookie Cutter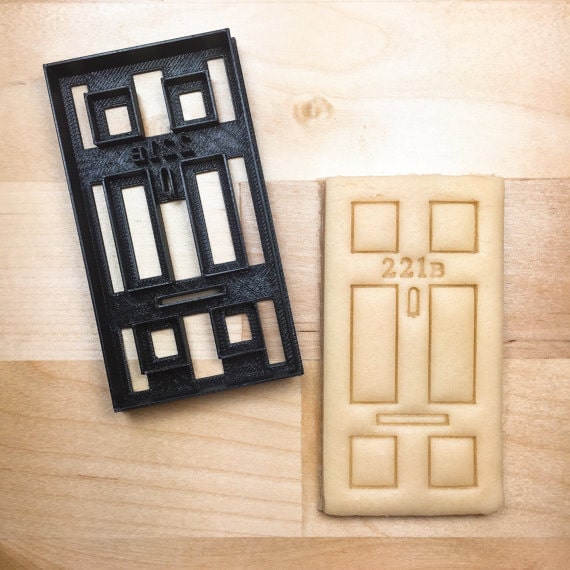 Even if they can't live at 221B Baker Street all of their cookies can. Baking… Baker Street… Seems fitting.
Mind Palace Colouring Book
Encourage them to relax with this Sherlock-inspired adult colouring book. The pictures are a variety of incredibly detailed drawings of scenes from the TV show.
Sherlock Holmes Sticker Set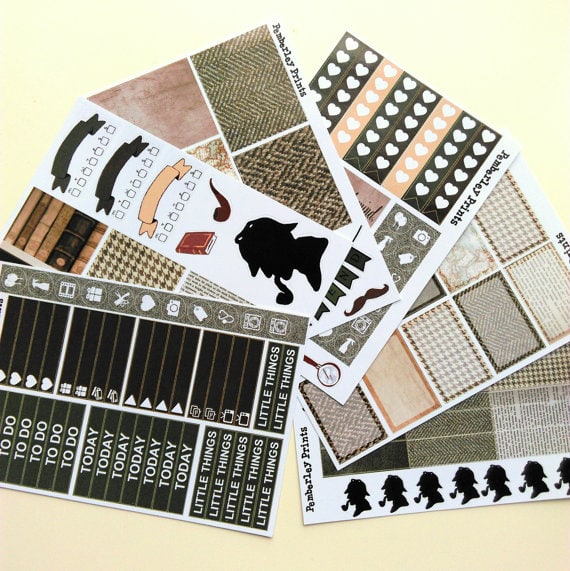 For that one person in your life that's super organized and also loves Sherlock Holmes. Now they can plan their life in style.
Benedict Cumberbatch Reads Sherlock Holmes
This CD is perfect for fans of the new series who like to listen to audiobooks. Why? Well it's read by the BBC series star Benedict Cumberbatch, of course. Featuring four recently discovered additions to the Sherlock Holmes canon it's bound to be a huge hit with whoever you give it to.
You're the… Pillow Set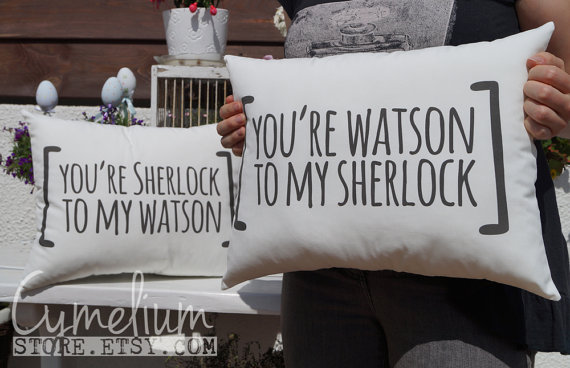 This matching pillowcase set is a perfect gift for couples or best friends. One reads "You're the Sherlock to my Watson" and the other the opposite. A cute and fluffy way to say "you mean something to me".
Every Fairy Tale Tote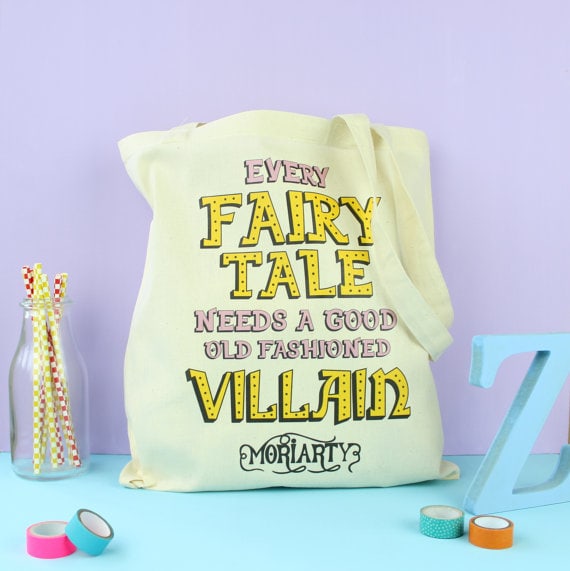 This tote bag features Moriarty's famous TV quote "every fairytale needs a good, old fashioned villain". Now they can show the world their Sherlock love (or hate?) while running errands.
221B House Key Necklace
They may not really live at 221B Baker Street but at least they can imagine for awhile with this replica house key necklace. It even has 221B stamped on.
Sherlock Manga
This is a manga adaptation of the BBC TV show. Perfect for the Sherlock fan who's also an anime/manga fan.
Funko Pop Figure
They've created Funko Pop versions of all the Sherlock characters but you can't go wrong with Sherlock. Or all of them.
John Watson Mug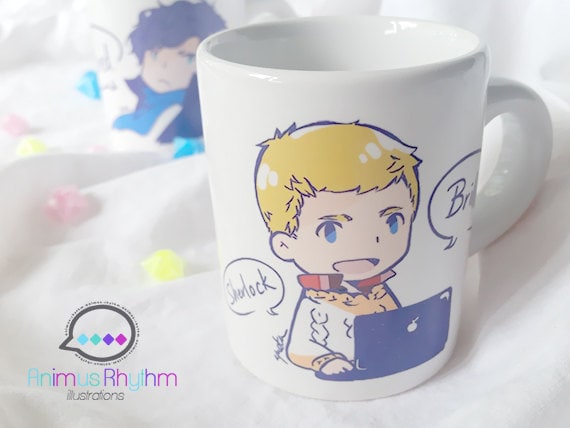 This Watson mug features an anime version of the character. They probably didn't know John could be this adorable.
I Am SHER Locked Decal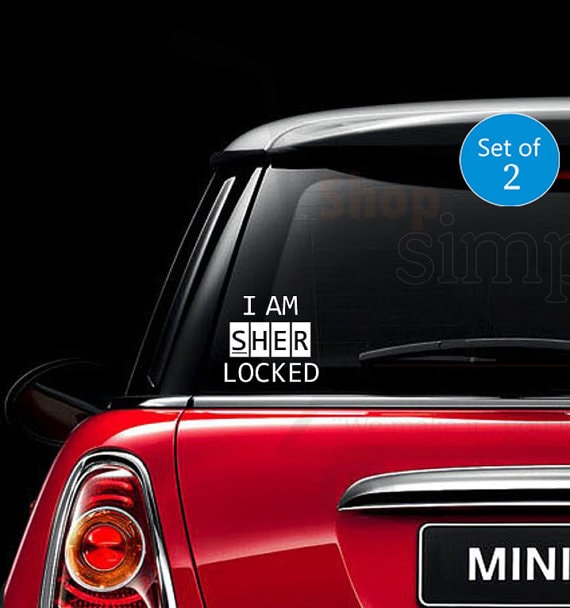 This saying showed up as the unlock code in an episode of the show. Now it's used everywhere to show off Sherlock love! This vinyl sticker can be placed on their car or any smooth surface.
Sherlock Umbrella

Buy Now
This is one of those more practical gifts that you know they're just going to love. The only downside is they'll be wishing for rain.
Official Pin Set
This pin set includes 6 different designs based on the BBC show. It makes a great collectors or display piece and even includes a box to show them off in, or the recipient can wear them to show off their Sherlock love.
Now solving the mystery of what to gift to buy a fan of Sherlock will simply be elementary, my dear Watson.