Disclosure of Material Connection: Some of the links in this post may be "affiliate links." This means if you click on the link and purchase an item, I will receive an affiliate commission. Disclosure in accordance with the Federal Trade Commission's 16 CFR, Part 255. This site is a participant in the Amazon Services LLC Associates Program, an affiliate advertising program designed to provide a means for sites to earn advertising fees by advertising and linking to Amazon.
When your favorite soldier comes home from a deployment or training, getting them a welcome home gift is a nice touch. It helps them realize that they was greatly missed and that you are happy that they are back. The gift ideas in this list are not only a great place to start, but they are a great place to finish all of your shopping for your favorite soldier too.

Unique Welcome Home Gifts for Soldiers
Army Flask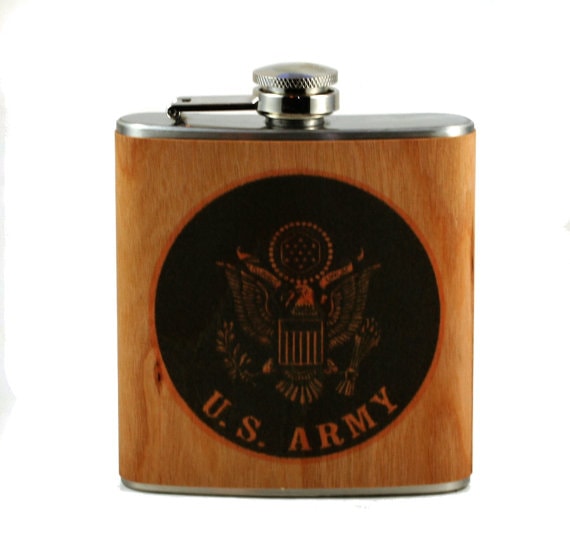 This Army flask is pretty simple, but also pretty awesome too. They will cherish it wherever they go.
Captain America Keychain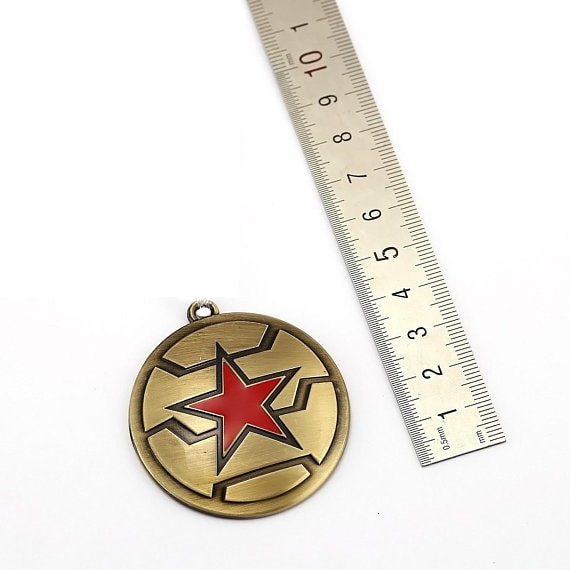 Your favorite soldier is like your very own Captain America, fighting for your freedom and kicking butt while doing so.
"Hooah" Cookie Cutter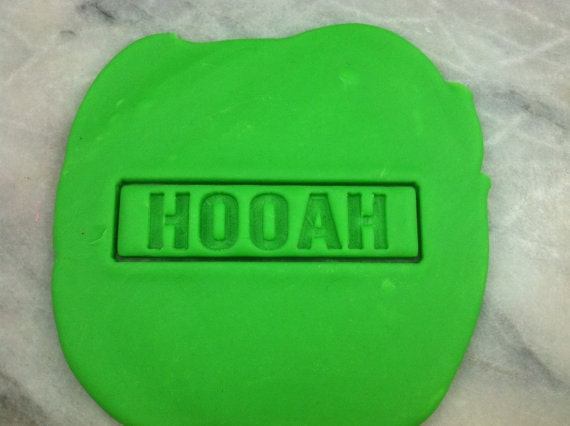 Bake some cookies in the shape of the word "Hooah" for their homecoming! They will really enjoy demolishing them.
"You belong here… Welcome home" Sign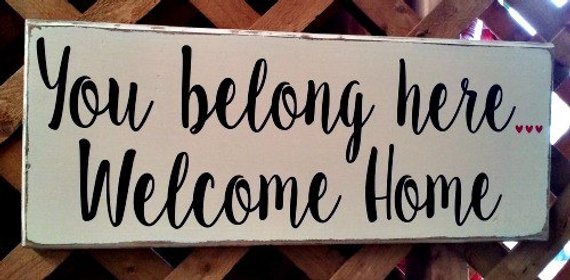 Remind them how much you appreciate it when they are home with this "You belong here… Welcome home" sign. The good news is that it will be here the next time they come home too.
"Best. Soldier. EVER!" Shirt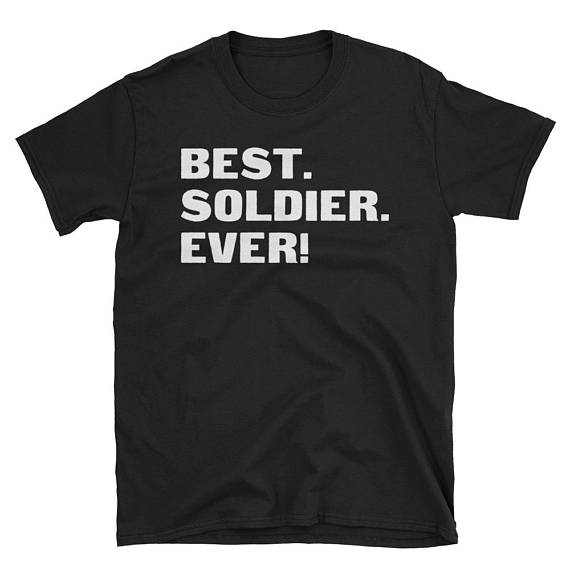 Your favorite soldier is beyond the best soldier ever!
Chocolate Army Men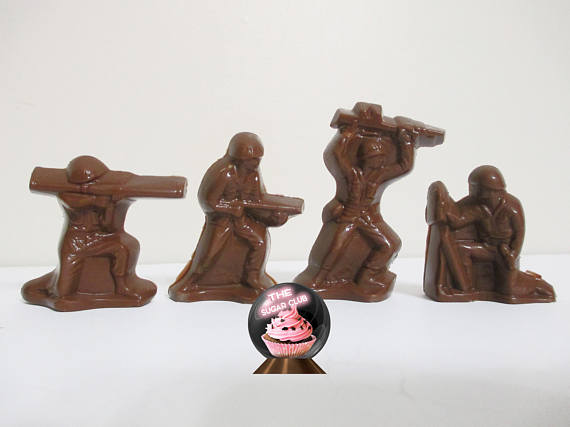 Chocolate army men are just plain fun. They can play with them and enjoy eating them afterward.
AR15 Bottle Opener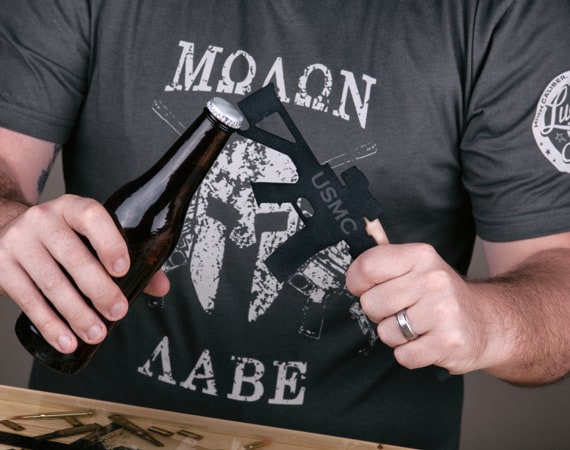 Every soldier needs an AR15 bottle opener to pop open those beer bottles when they are relaxing at home or with their buddies.
Grenade Tie Bar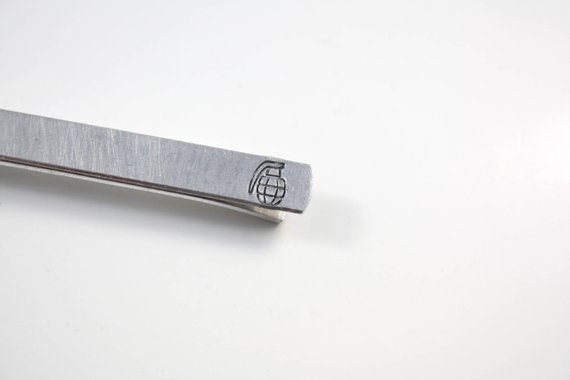 A grenade tie bar will finish their suit in style.
"The Mission" Personalized Army Prayer Journal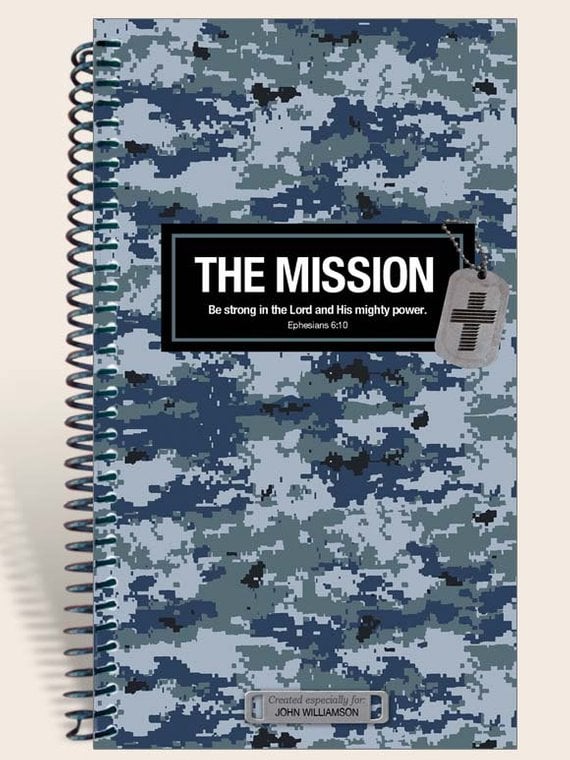 Help them keep track of their prayers, for their fellow soldiers, their family and friends, or other people. It isn't always easy to keep them all organized, but with this journal, they will be able to do so better.
"Coffee break time. That means you soldier!" Coffee Mug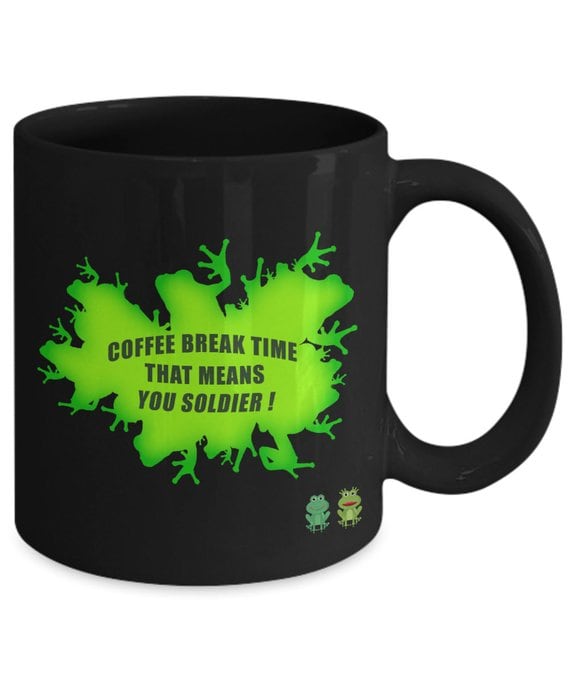 When they are at home, it is coffee break time! Make it more fun with this special coffee mug.
American Flag License Plate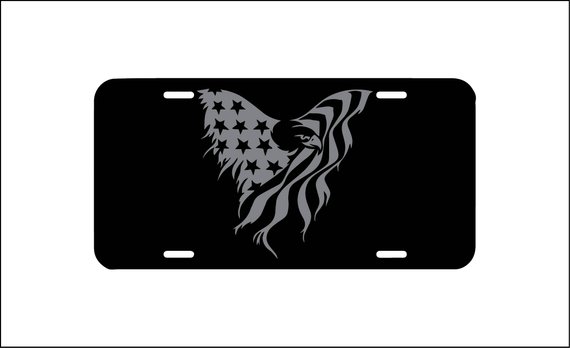 They will love putting this American flag license plate on their car and proudly showing off their patriotism.
"Army fight" Shirt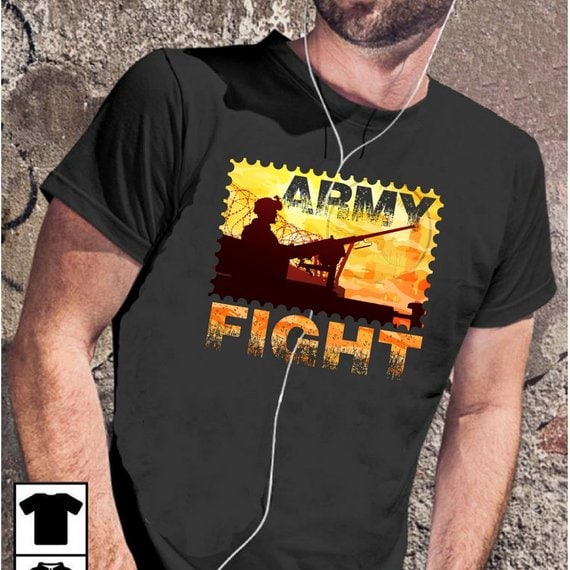 They are a great soldier and a great fighter. Remind them with this awesome and inspiring shirt.
"God gives his toughest battles to his strongest soldiers" Dog Tag Necklace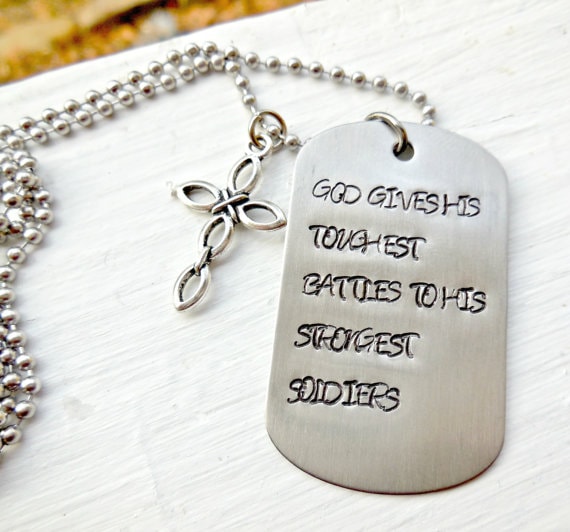 It's true, God gives His toughest battles to His strongest soldiers. As a soldier for the U.S. and a soldier for God, your favorite soldier is the strongest.
.308 Bullet Pen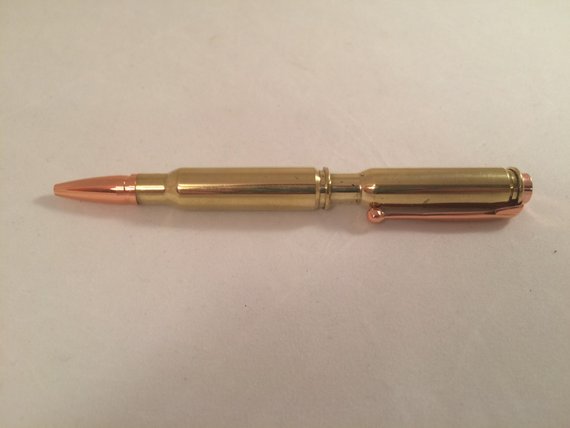 A .308 bullet pen will be the highlight of his desk at home or work while he is on leave.
"Gratitude" Clip-On Charm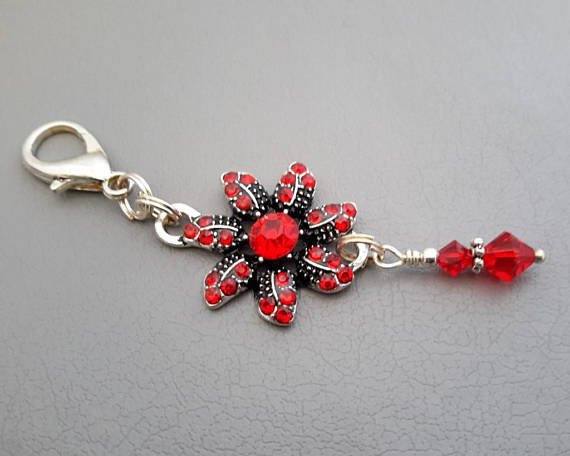 Remind them how happy and grateful you are for their hard work, and that they came home to you, with this gratitude clip-on charm. It is great for a zipper pull, a keychain, a necklace or bracelet, and many other things.
Grenade Soap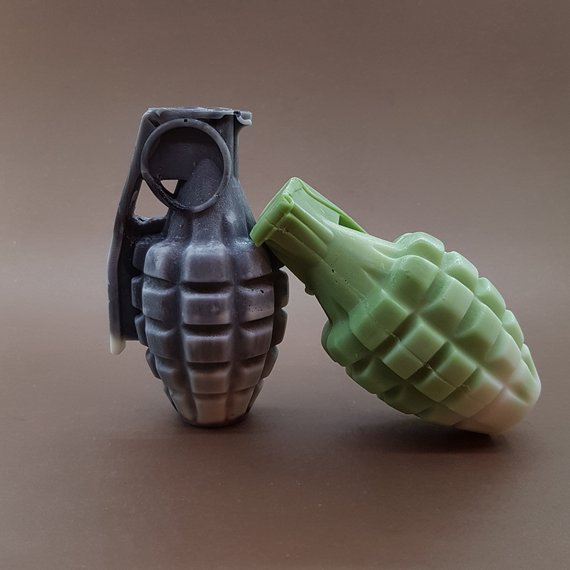 Grenade soap will make washing their hands much more fun at home.
"Urgent memo: Soldier on couch duty. Disturb at own risk." Coffee Mug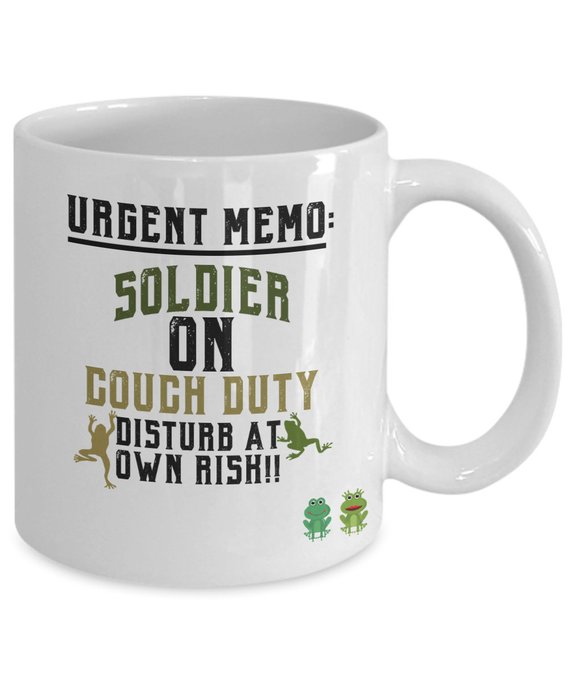 They are finally home, which means that they are on couch duty and should not be disturbed!
American Soldiers Large Art Canvas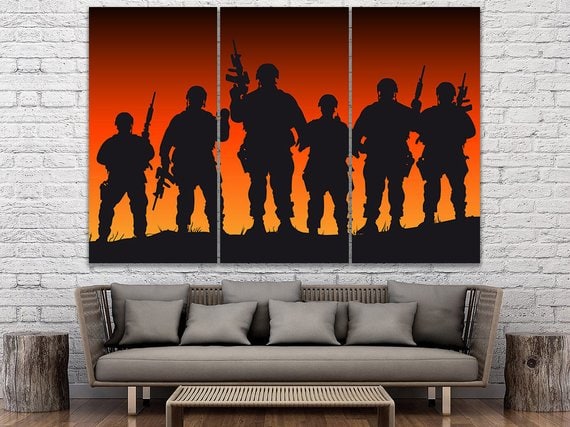 This big, beautiful piece of art will make a great gift and look amazing on your wall at home.
U.S. Army Bullet Peg Game with Real Bullets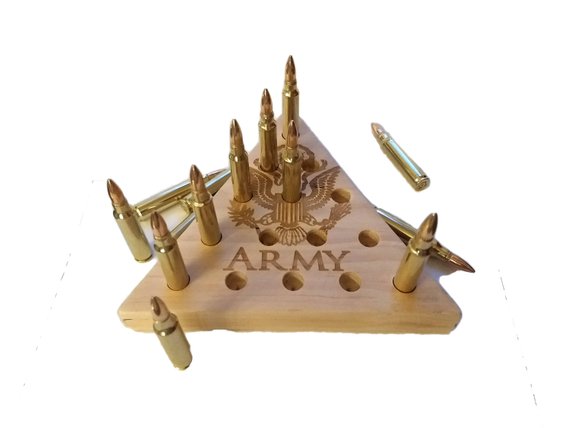 They can have fun with this game and it is also fitting for their line of work and very stylish.
"I believe in you. Be strong." Pocket Stone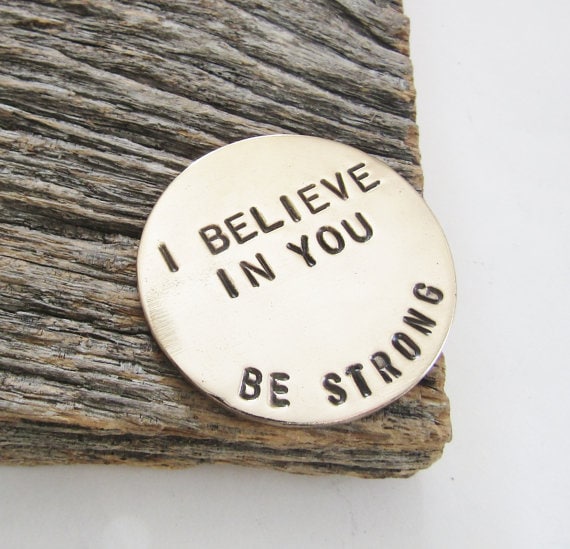 This pocket stone is something that they can carry with them, no matter where they go. It is so simple and so powerful at the same time: you always believe in them and want them to stay strong.
The messages these gifts give, along with the gift itself, are something that your favorite soldier can carry with them for a long time. They will love anything that you choose as their welcome home gift.