Disclosure of Material Connection: Some of the links in this post may be "affiliate links." This means if you click on the link and purchase an item, I will receive an affiliate commission. Disclosure in accordance with the Federal Trade Commission's 16 CFR, Part 255. This site is a participant in the Amazon Services LLC Associates Program, an affiliate advertising program designed to provide a means for sites to earn advertising fees by advertising and linking to Amazon.
As Christmas approaches, you may be considering what to get the kids in your classroom. It doesn't have to be something major, even the littlest things delight them and they are so excited to show their parents! Some of your kindergarteners' favorite Christmas classroom gifts are ornaments they made in class or were given, Pez candy dispensers, and coloring pages they can color at home with their families. Check out some of these additional ideas!
Best Christmas Classroom Gifts for Kindergarten Students
Gift giving to kindergartners is so much fun. They are at an adorable age and there are so many fantastic options out there that they will love.
Personalized Christmas Tree Coloring Sheet Printable
You can personalize each one with their name, or with your classroom name to make it simpler! They will love coloring this at home!
Christmas Snowman Bubble Wand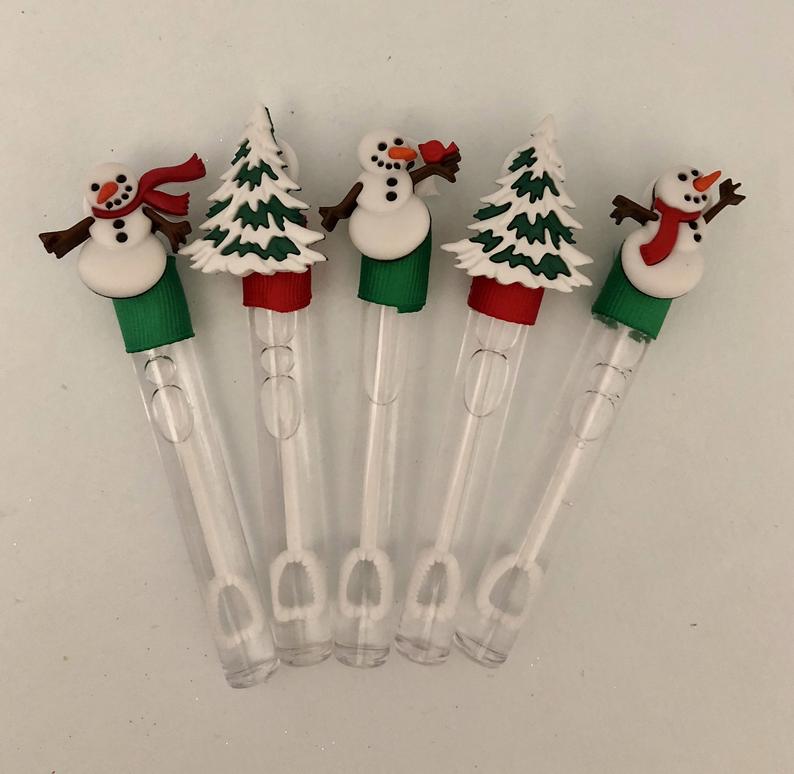 Almost every kid loves bubble wands and ones with Christmas trees or snowmen will be especially exciting for this time of year.
Reindeer Sucker Holder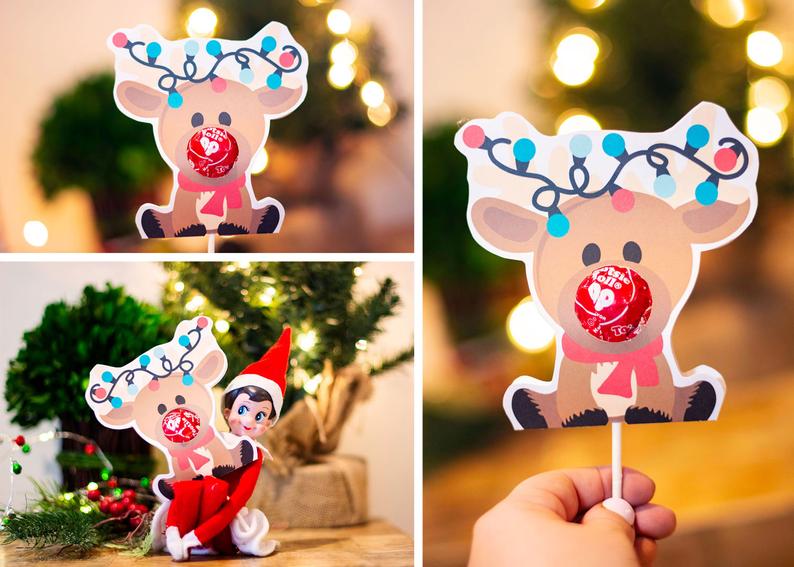 Get yourself a bunch of suckers to put in these reindeer sucker holders. They can have brown noses like regular reindeer, or they can have red noses like Rudolph!
Playdoh and Snowflake Cutter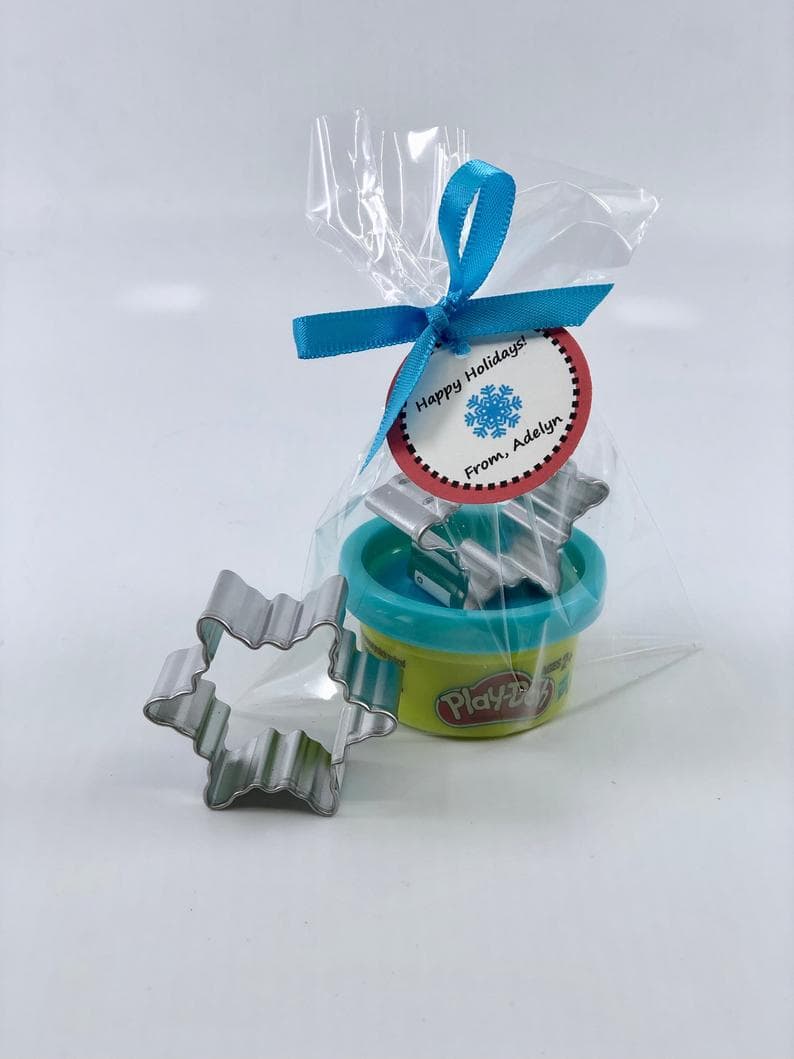 Your students will enjoy making snowflake cutouts with their playdoh all winter break long!
Polar Express Bell with "Believe" Tag
Some schools show the Polar Express movie to their students, and if yours did this, then one of these Polar Express bells with a "Believe" tag on it will make a really cool gift for them to go home and show their parents that they believe!
Reindeer Food Hot Cocoas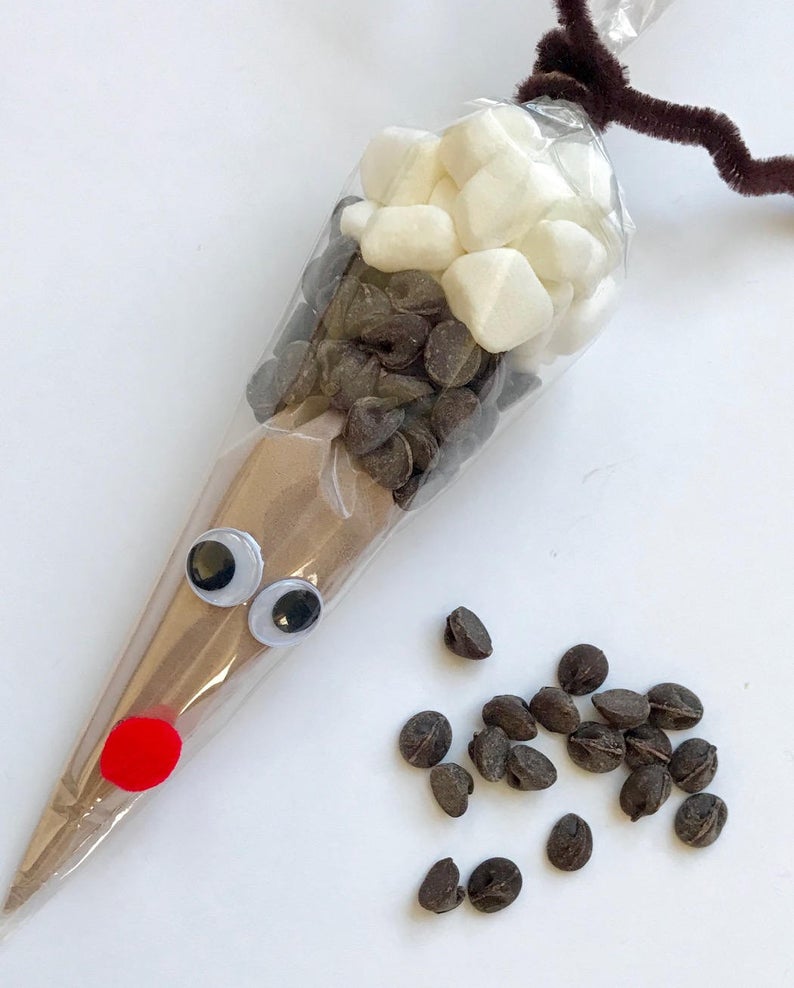 This comes with 10 and they can make their own delicious cocoa with their family, or share it with a loved one during winter break.
"Melted snowman" Water Bottle Wrappers
Water is always a good gift to keep them hydrated and the "melted snowman" wrappers make it more fun.
Mentos Chewy Caramel Rolls
Mentos might be a little messy, but these Mentos chewy caramels are sure to be delicious!
Christmas Songs Emoji Pictionary Game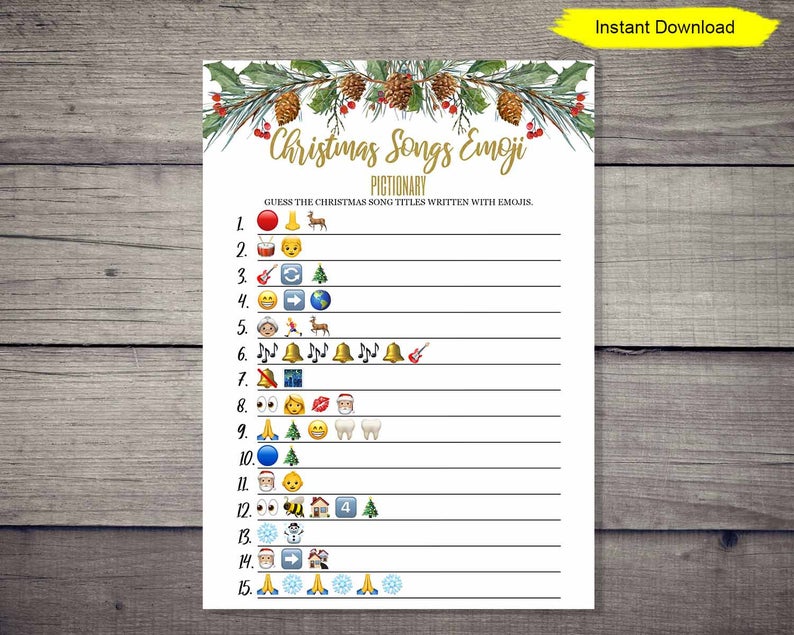 This fun Christmas songs emoji Pictionary game is great for them to play with their parents or older siblings.
Hershey Holiday Kisses Candy Cane
Instead of the candy canes they are sure to get from everyone at this time of year, how about some candy cane Hershey kisses instead?
"Don't Eat Santa" Game
This "Don't Eat Santa" game will keep them laughing and having fun!
Penguin Shaped Crayons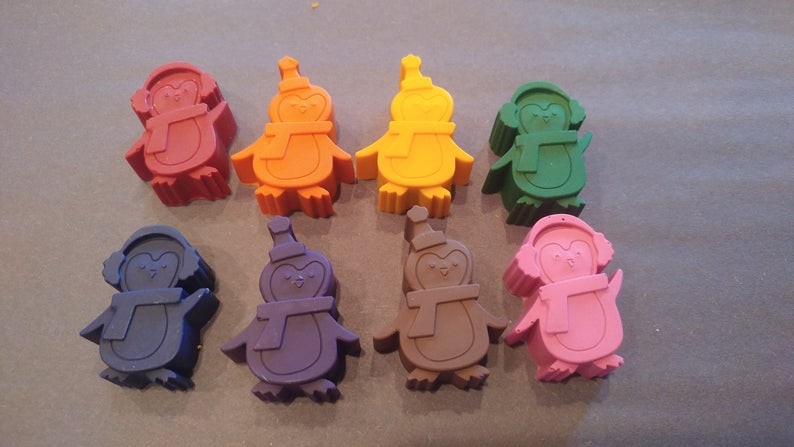 When everything else is all about Christmas, you could choose to do penguin shaped crayons for something more winter themed!
Personalized Jingle Bell Ornament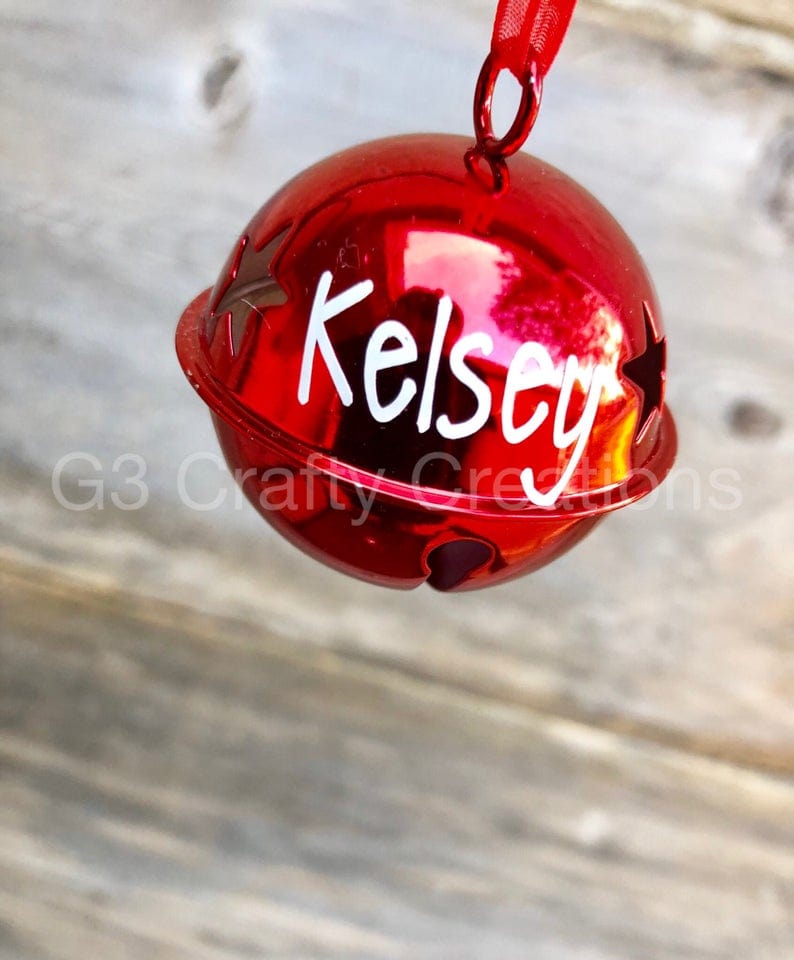 If you are able to, personalized jingle bell ornaments will make them super excited. They will be so happy to hang them on their tree at home.
"Friend you make the holidays more merry" Card with Snowflake Crayon
If your students make the holidays more merry, these cards with snowflake crayons make a great gift!
Kindergarten is such a fun stage, and the Christmas gift possibilities are endless!