Disclosure of Material Connection: Some of the links in this post may be "affiliate links." This means if you click on the link and purchase an item, I will receive an affiliate commission. Disclosure in accordance with the Federal Trade Commission's 16 CFR, Part 255. This site is a participant in the Amazon Services LLC Associates Program, an affiliate advertising program designed to provide a means for sites to earn advertising fees by advertising and linking to Amazon.
Scavenger hunts provide a wealth of opportunities for active fun. Doing a scavenger hunt as an adult can be even more fun and adventurous. Unlike children, adults enjoy a bit of thrill and hardwork so setting the scene for the perfect adult scavenger hunt can require some effort and if your theme is "R" you'll need unique gift ideas for the letter R.
Scavenger Hunt Worthy Gift Ideas for the Letter R for Adults
Here is a list of gift ideas beginning with the letter R that can be used for a scavenger hunt, yielding hours of fun and adventure.
The Reading journal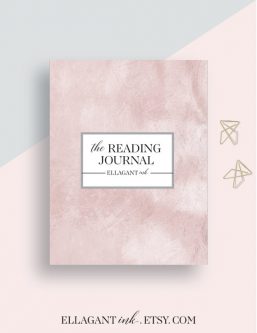 Perfect gift for a book worm. Let them work their magic during the scavenger hunt and be rewarded with this awesome journal that keeps track of what their reading and when they're reading.
Elephant Rug Nursery Mat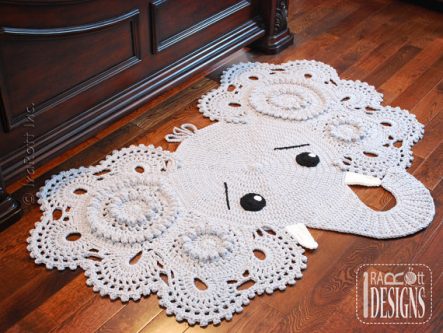 This easy to hide in plain sight rug, will definitely be the talk of the town. How cute? Add this to the scavenger hunt and watch people race each other to literally win the elephant in the room.
Sterling Silver 3-D Recorder Woodwind Instrument Charm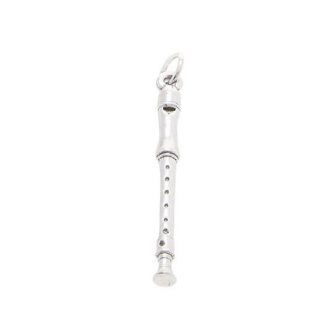 This adorable charm will definitely be a priced possession once found. Surprise someone musical. Great piece for a charm bracelet or necklace.
Letter R, vintage style frame with ribbon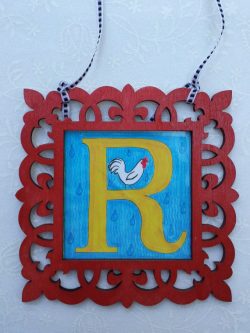 This great photo frame can be used to frame the awesome picture of you from that holiday you went to when you were 7 and wore your favourite swimsuit.
R like Rhinoceros – alphabet nursery decoration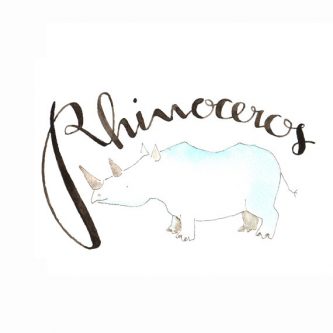 The smile on an expecting mother's face when she finds this nursery decoration during the scavenger hunt will definitely be worth the wait.
Refrigerator Paris Magnets Hand-draw on wood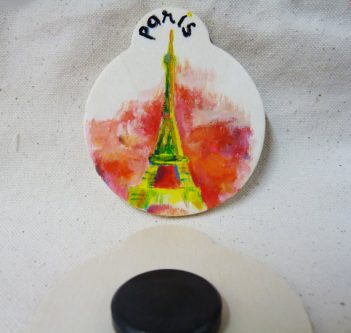 This cute Paris refrigerator magnet is one of the favorites on this list. Who doesn't want to go to Paris, who doesn't think this magnet is adorable? No one.
Race car model: Enzo Ferrari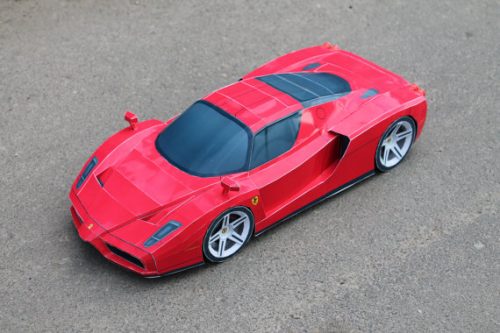 Which adult doesn't dream of having a miniature sized Ferrari parked by their office window to be admired daily? None that we know of.
Rolo Pendant Necklace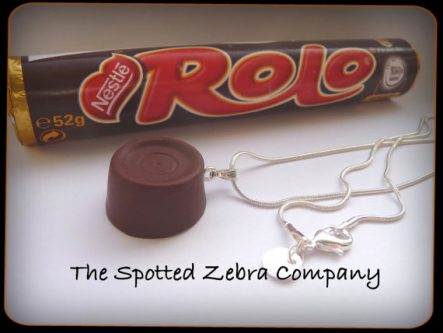 Because all cool kids deserve one of these. Definitely a great scavenger hunt find.
Mini Rubiks cube on the go necklace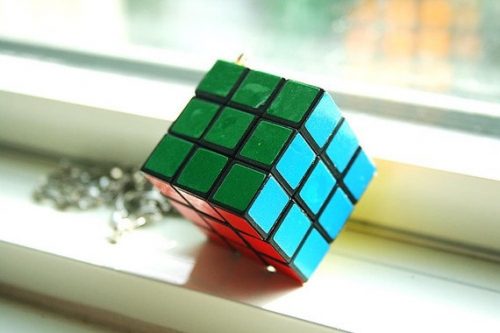 Show off your cool scavenger hunt find too all your friends. See them turn green with envy. It goes well with a white t-shirt, in case you were wondering.
Little Red Riding Hood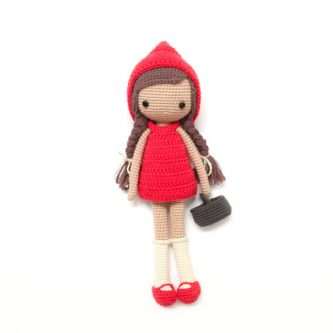 This cute doll is a definite conversation starter. No one knows the misfortune of going to look for something and getting lost in the woods like this little one. Definite keeper.
Rice Cooker: 14k Gold Plated Lapel Pin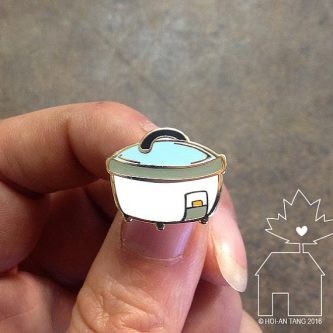 A definite keeper for any aspiring chefs in the group and a statement piece to add to your collection.
DC Comics Remote control light up Batmobile from 1997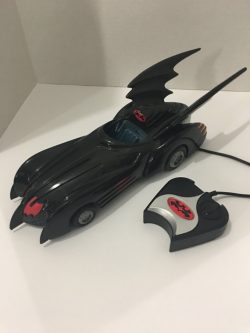 Boys and their toys! This gift will have the men running over each other just to get their hands on it. Buy more than one just for an added something extra.
Rocket Paper Craft Postcard – 3D Model Paper Figure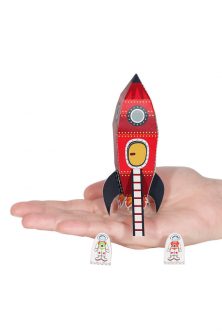 This adorable little gift will draw the attention of everyone from miles away. Not only is it quirky but it is also a looker!
Rudolph the Red Nosed Reindeer Minnie Mouse Ears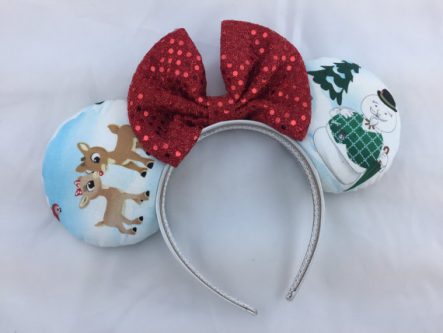 These adorable Minnie mouse ears will make you the envy of everyone at the scavenger hunt, watch as all the ladies try to exchange their finds with you for these cool ears.
Razor Blade, Wood Comb, Scissors & Sharpening Stones Groomsmen Gift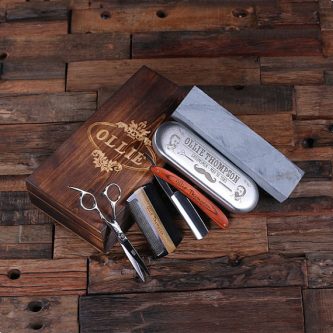 The perfect gift for men because it provides them with all their grooming equipment. Nothing more admirable than a clean shaved man.
Sterling silver stacking rings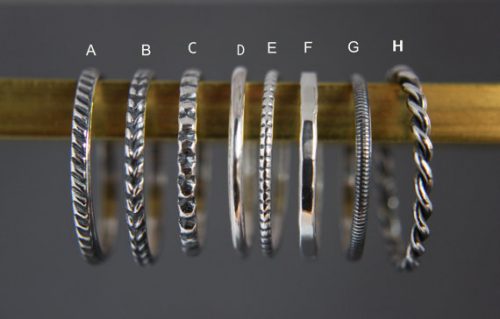 This is perfect as a 'thank you for participating gift'. Give your scavenger hunt a personal touch by making sure that everyone at least gets something. These rings will always serve as a reminder of that great scavenger hunt you were a part of.
AR15 Rifle Keychain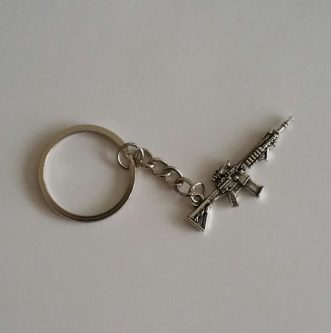 This key chain will give your keys a personalized edge. People will know not to mess with you from an early stage…
Fine Art Photograph, Pink, Antique Radio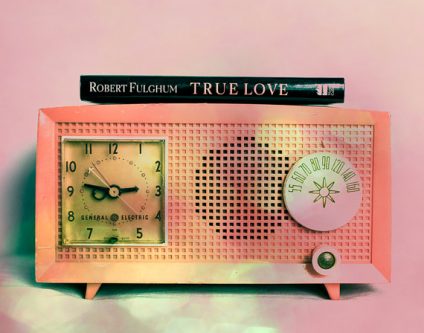 Because a radio is too big to use for a scavenger hunt, how's about a picture of it rather… Pictures are worth a thousand words; let this one speak for itself.
Running Shoe Charm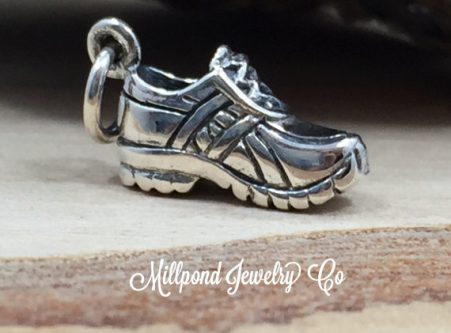 This incredibly cute charm will make the others envious of you. You know what they say about a man with an incredible taste in shoes…
Rock and Roll rabbit shirt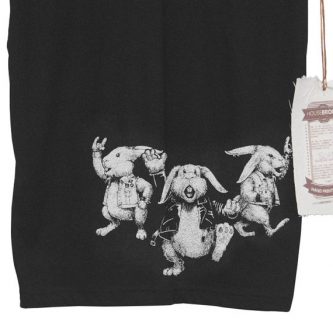 This t-shirt will have you hopping high with the rabbits.