Disclosure of Material Connection: Some of the links in this post may be "affiliate links." This means if you click on the link and purchase an item, I will receive an affiliate commission. Disclosure in accordance with the Federal Trade Commission's 16 CFR, Part 255. This site is a participant in the Amazon Services LLC Associates Program, an affiliate advertising program designed to provide a means for sites to earn advertising fees by advertising and linking to Amazon.
Fantastic Beasts has taken the world by storm just like Harry Potter did, and it's no surprise because how can you not love the unique and adorable beasties in the stories?! But hey, it's not for everyone, and maybe you need a little help finding the perfect gift for someone a little less muggle than yourself, and that's fine too! We're here to help you out!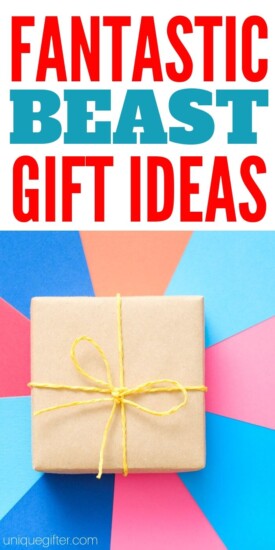 Fantastic Beasts Gifts and Where to Find Them
Let's get this wizard gift-finding party started!
Niffler Plush
This little guy has a taste for the finer things in life, and would love to snag all your fan's prized possessions in his new home!
Bendable Bowtruckle
Not to be confused with the infamous Groot, this creature is a bit smaller but just as cute!
The Crimes of Grindelwald Original Screenplay
This book is perfect when your fan maybe just doesn't have the time or ability to watch their favorite movie for the thousandth time!
Occamy Statue
This gorgeous yet aggressive creature is appreciated by all fantastic beasts fans! (The movie and the majestic fictional characters.)
Bookmark Set
Featuring four of the main beasts in the movie series! If your fan adores books as much as these adorable magical creatures, then these are a must-have!
Newt Scamander Funko Pop
What kind of collection does your fan have if it doesn't include this Funko Pop? An incomplete one, that's what kind!
Newt Scamander Scarf
Keep your favorite muggle warm this winter with this officially licensed scarf that's identical to their favorite curious wizard!
Newt's Trunk Wallet
This wallet is a perfect copy of Newt's trusty magical trunk. Hopefully, your fan won't be too disappointed when they open it up to find no beasts.
Niffler Coin Purse
Trust in this adorable beasty to keep your muggle's shiny coins safe! We're not promising he'll let 'em go though.
Fantastic Blanket With Sleeves
This fad hasn't completely died out and it's no wonder! These things are warm and comfy! This one definitely has our seal of approval because now you can look like a wizard while snuggling up with a good book!
Occamy Enamel Pin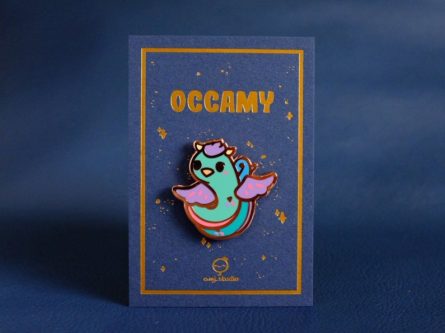 This adorable beast is the perfect accent for jackets, backpacks, or laptop bags!
Newt Scamander Acrylic Charm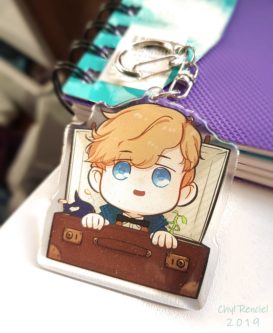 This chibi keychain is fan-made so you know it's created with love. It's decently sized and it has *glitter*!
Niffler Phone Case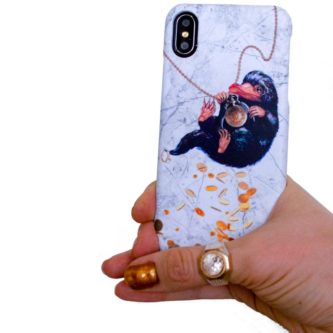 If you know anything about Fantastic fans, then you should know there's no such thing as too many Nifflers! Just look at that precious little face! Protect your favorite fan's phone in the most adorable way with this case!
Shiny Things Patch
Although the patch isn't shiny (disappointing, we know), your shiny-loving niffler fan will love this patch all the same. Promise!
Newt Scamander Cosplay Costume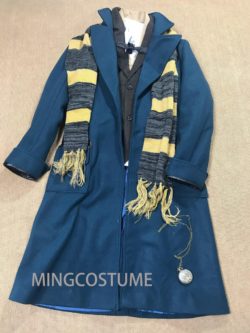 This affordable costume is perfect for your magical zoologist! It comes with everything pictured and will be fantastic for their next geeky convention!
Cross-Body Canvas Bag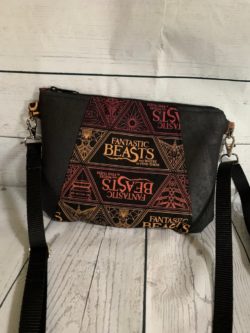 This bag is perfect for the witch or wizard that never seems to have enough room for all their stuff. Sure, it's not bottomless like somebody else's bag, but it'll do until they get their hands on that!
With this list of Fantastic Gifts, we hope you were able to find something for your die-hard fan! We love hearing from our readers, so if you grabbed something off this list feel free to share with us on Twitter (@ugifter) or Instagram (@uniquegifter) and share pictures too if you can!