Disclosure of Material Connection: Some of the links in this post may be "affiliate links." This means if you click on the link and purchase an item, I will receive an affiliate commission. Disclosure in accordance with the Federal Trade Commission's 16 CFR, Part 255. This site is a participant in the Amazon Services LLC Associates Program, an affiliate advertising program designed to provide a means for sites to earn advertising fees by advertising and linking to Amazon.
Kingdom Hearts has been an amazing crossover game series for nearly two decades, and it's easy to see why it has fans all across the globe. You get two of the best storytelling franchises together for hours and hours of gameplay! If you're shopping for a special person who loves this series but you're completely clueless as to where you should even begin to look – take a chill pill! We've found the best and most unique gift ideas to impress your fan – no matter their age or gender!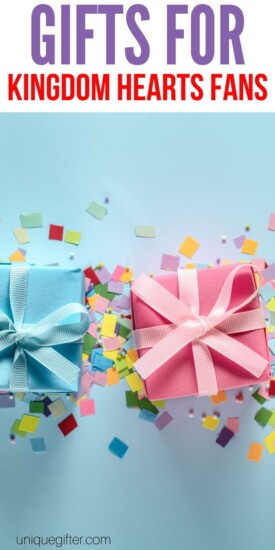 Kingdom Hearts Gift Ideas For Superfans
Sit tight and hang on to your Mickey (or Minnie) Mouse ears! We're about to dive deep into the wonderful world of Kingdom Hearts Gifts!
Kingdom Hearts Wayfinder Cookie Cutters
If your Kingdom Hearts fan loves to work their magic in the kitchen then these cookie cutters are the perfect addition to their overstocked baking drawer!
Iridescent Foil Metallic Heart Symbol Decal
This decal is a different take on a common product. The colors are beautiful and are sure to impress your Kingdom Hearts fan!
Editor's Choice Gifts for Kingdom Hearts Fans
Kingdom Hearts Logo Tee for Women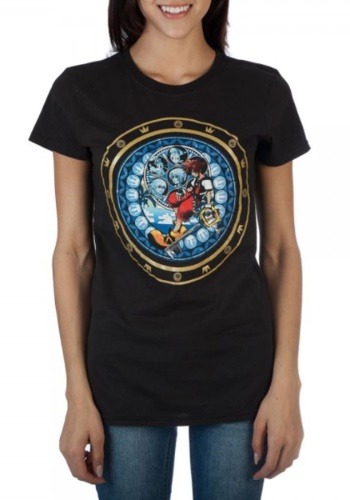 This shirt will be instantly recognizable to any Kingdom Hearts fan. It features Sora front a center, so fans can show off their loyalty wherever they go!
Wayfinder Glow in the Dark Keychain
Show your fan how deep your relationship with them is with this unique set of glow-in-the-dark keychains from their favorite video game!
3D Printed Super Crown
Make your fan feel like the king or queen that we know they are with this crown that's worn by their favorite main character!
Paopu Fruit Friendship Necklace Set
Intertwine your destiny with your Kingdom Hearts fan's by giving them this handcrafted friendship necklace set!
Leather Hair Barrette
These leather barrettes are very original and beautifully crafted! Give your fan the gift of a most unique nod to their favorite video games!
Unisex Tungsten Ring
Gift your fan this beautiful and sleek tungsten ring that will last them a lifetime!
Metal Cosplay Keyblade
If your fan loves to cosplay, this is the perfect gift for their collection! Show 'em your support and buy them the most important weapon in any hero's arsenal.
Nobody Emblem and Heartless Enamel Pin
Just because they like these symbols doesn't mean they're heartless! Surprise 'em with these enamel pins that signify their favorite baddies!
Mad Tea Party Double Sided Charm
This charm is beautifully made and hey, even heroes deserve a little tea time!
Custom Tumbler
Good guys on one side, bad guys on the other. Choose the perfect size for your thirsty fan!
Editor's Choice Gifts for Kingdom Hearts Fans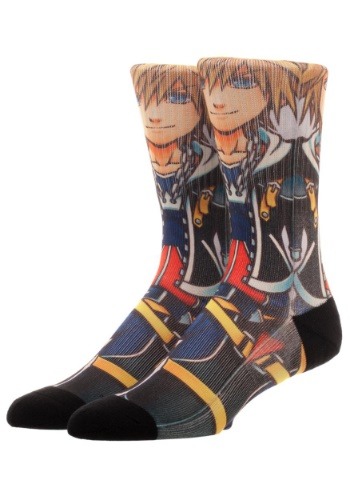 Slip these on when you're tucking in for a Kingdom Hearts marathon for ultimate comfort, and impeccable style!
Adult Hoodie With Kingdom Hearts Logo
This is minimalistic and super cozy! Keep any Kingdom Hearts fan warm wrapped up in this soft hoodie!
Whimsical Dome
This adorable little dome is the perfect addition to any Kingdom Hearts fan's collection! It's super unique and we're absolutely sure they'll love it!
Woven Tapestry
This tapestry is the perfect gift to fill all that empty space on your favorite fan's walls. Help 'em out with this huge piece of art!
Limited Edition PS4 (Japan Import)
Kingdom Hearts fans are some of the most hardcore out there. If you really want to wow them, this imported PS4 console will solidify your position as their favorite person in the universe.
Hand Crank Wooden Music Box
This solid oak music box is stunning and you can choose which song it plays!
Sora Funko Pop
Chances are good that they're aware of the latest fad that is Funko Pops. This hero will make a great addition to their quickly growing collection!
Backpack/Laptop Bag
Give your fan the gift of protecting and hauling all of their nerd gear with this stylish bag adorned with the crown worn by their favorite character!
Kingdom Hearts: The Novel
If they don't already own this, surprise them with perhaps the best book adaptation they can get their hands on! The author and illustrator are both well known for their work with this franchise!
Ceramic Mug
This officially licensed mug fits 20 glorious ounces of their favorite caffeinated drink and looks amazing doing it!
Editor's Choice Gifts for Kingdom Hearts Fans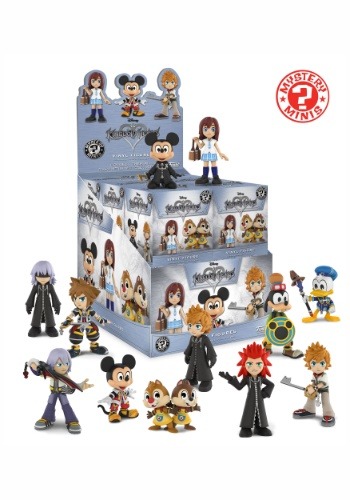 This figurines come in a blind box, so you'll never know which one you're going to get! These are perfect for a Kingdom Hearts gift basket!
Kingdom Hearts Galactic Clouds T-Shirt
This shirt is officially licensed by Disney and the colors are incredibly vibrant! Watch 'em nerd out hard when they open this one up.
Pillow Case
This pillowcase is exactly what your fan needs and you're gonna be the one to give it to them! You can never have too many pillows and pillowcases!
Shower Curtain
This shower curtain is exactly what your fanatic's bathroom needs! Whether it's a replacement or a housewarming gift, you're sure to win their favor with this one!
Kingdom Hearts: HD 1.5 & 2.5 Remix Original Soundtrack
Kingdom Hearts is extremely similar to Final Fantasy. That being said, the music in these games are seriously some fantastic works of art. Your fan will love this!
Kingdom Hearts The Story So Far – PlayStation 4
Give your fan an updated version of nine epic Kingdom Hearts experiences that are available to them thus far with this PS4 game!
Whether they've played one game or played 'em all – once a game series like Kingdom Hearts has wriggled its way into someone's life, it's there for good. You'll never go wrong buying a fan something from this series, and we truly hope we've helped you find that next gift! We love hearing from our readers so if you've grabbed something off this list, give us a shoutout on Twitter (@ugifter) or Instagram (@uniquegifter) and let us know what you got!