Disclosure of Material Connection: Some of the links in this post may be "affiliate links." This means if you click on the link and purchase an item, I will receive an affiliate commission. Disclosure in accordance with the Federal Trade Commission's 16 CFR, Part 255. This site is a participant in the Amazon Services LLC Associates Program, an affiliate advertising program designed to provide a means for sites to earn advertising fees by advertising and linking to Amazon.
Tangled is one of Disney's modern princess movies and ended up being pretty popular. There's even a section in Walt Disney World themed after it! These Tangled gift ideas are perfect for fans of the series, whether they're kids or adults.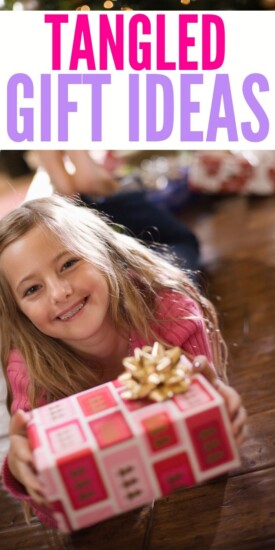 See also: Fan of nerdy goodies? You never know when you'll need a baby shower gift, and these gift ideas for nerdy moms-to-be is a great place to start!
20 Tangled Gift ideas
It might not be as good as a floating lantern display on their birthday but these unique Tangled gifts are still going to delight fans on any special day, like a birthday or holiday. Or gift one just because!
Tangled Flags
These bunting flags are handmade and look just like the ones you see in the movies that are hung around the kingdom. Super cute for a Tangled themed birthday party or just as a fun decorative accent for a Disney fan.
Mother Knows Best Shirt
Mother knows best so listen to your mama! Sure, she's the villain in the movie, but that doesn't mean the message should be lost. A great gift idea for mom.
Frying Pan
It's not a real frying pan but it is a fun toy for fans of Tangled. I makes noises and even has Pascal hanging on!
Editor's Choice Tangled Gift Ideas
Tangled Girl's Rapunzel Fantasy Sleep Gown

Girls Rapunzel Fantasy Sleep Gown
This Rapunzel sleep gown will take your kid's, or niece's Tangled themed sleepover to the next level! These are the perfect kid's tangled gift idea
Tangled Themed Shoes
Perfect for them to show off their Tangled love or to wear on a Disney park trip! They have the sun symbol that represents Rapunzel on it so they're a perfect subtle reference for adults to wear out too.
"Go Live Your Dream" Print
This is a quote from Tangled where Rapunzel convinces a bunch of ruffians to let her go because she has a dream. It's a great reference but also a wonderful piece to inspire whoever you give this to.
Editor's Choice Tangled Gift Ideas
2 Pack Flynn Rider & Rapunzel Vinyl Figures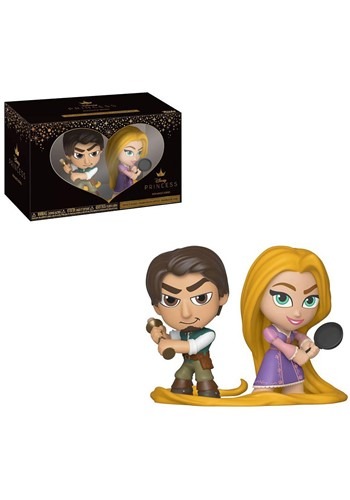 Funko Mini Vinyl Figures: Tangled- 2 Pack- Flynn & Rapunzel
This might just be the ideal tangled gift idea for couples, fans of the film and even Disney weddings! Surprise your favorite Disney fan by displaying these awesome figures somewhere for them.
Snuggly Duckling Shirt
Speaking of ruffians, they like to hang out at the Snuggly Duckling, a bar with a misnomer. This shirt is designed in reference to the bar's sign, but with some modern twists to make it look like a cool bar shirt.
Rapunzel Throw
This cute throw is soft and perfect for cuddling up and watching Tangled under. It has Rapzunel on it looking whimsical and would be cute in a kid's room too.
Best Day Ever Keychain
It was Rapunzels' best day ever when she finally got out of the tower to explore the world. Inspire them to make each day the best ever with this cute Tangled keychain.
Kissing Mug Set
This is such a great Tangled gift idea for a couple! The matching set of mugs look like they're kissing, perfect for a pair to enjoy their morning coffee together in. How romantic.
Tangled Art Print
This art print would be so cute framed and hanging in someone's house! Gift them just the print, or get it framed for a great gift idea.
Sun Baseball Cap
You just can't beat Rapunzel's iconic emblem as a great addition to apparel. This hat is no exception! It's stylish and would go with anything, perfect for fans of Tangled.
Tangled Sweatshirt
This has some of the lyrics from Rapunzel's song when she's finally out of her tower. "I could go running, and racing, and dancing, and chasing", all the things Tangled fans could also do when exploring the great big world.
Pascal Ornament
Who doesn't love Pascal? He's Rapunzel's trusty animal sidekick, like all princesses need. This ornament would make a super cute Christmas gift idea or stocking stuffer.
Editor's Choice Tangled Gift Ideas
Girls Tangled Rapunzel Deluxe Wig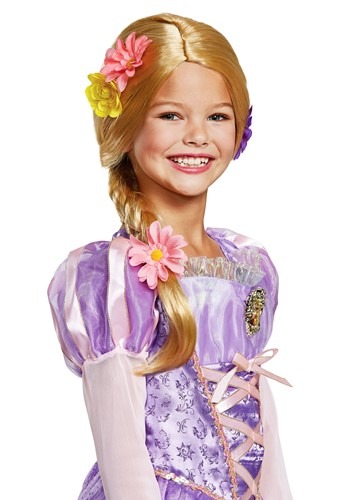 Girls Tangled Rapunzel Deluxe Wig
Did you daughter choose Rapunzel this year for Halloween? Make it a no-brainer with this Rapunzel deluxe wig, an easy Tangled gift idea for kids!
Floating Lantern Long Sleeve Shirt
This Tangled inspired long sleeve shirt has the floating lanterns up the arms. It's kind of minimalist in design, but the fact that the design on the sleeves makes it look pretty cool.
Hopefully at last you see the light with these Tangled gift ideas. After all, they're perfect for young and grown fans who can't get enough of this modern Disney gem.