Disclosure of Material Connection: Some of the links in this post may be "affiliate links." This means if you click on the link and purchase an item, I will receive an affiliate commission. Disclosure in accordance with the Federal Trade Commission's 16 CFR, Part 255. This site is a participant in the Amazon Services LLC Associates Program, an affiliate advertising program designed to provide a means for sites to earn advertising fees by advertising and linking to Amazon.
Shopping for a 14-year-old boy is a blast because he is still a big kid even though he tries to act like a macho little man. He probably still likes remote control cars, robots and board games. He is also at the age where he wants to act like a man too. So he may be showing interest in hobbies like hunting, fishing, camping or racing. Thankfully, there are countless stupendous gifts that he is going to adore. Don't be afraid to go crazy and get him something fun because he may even still let you play a game or two with him!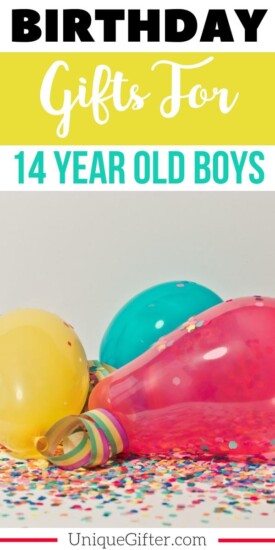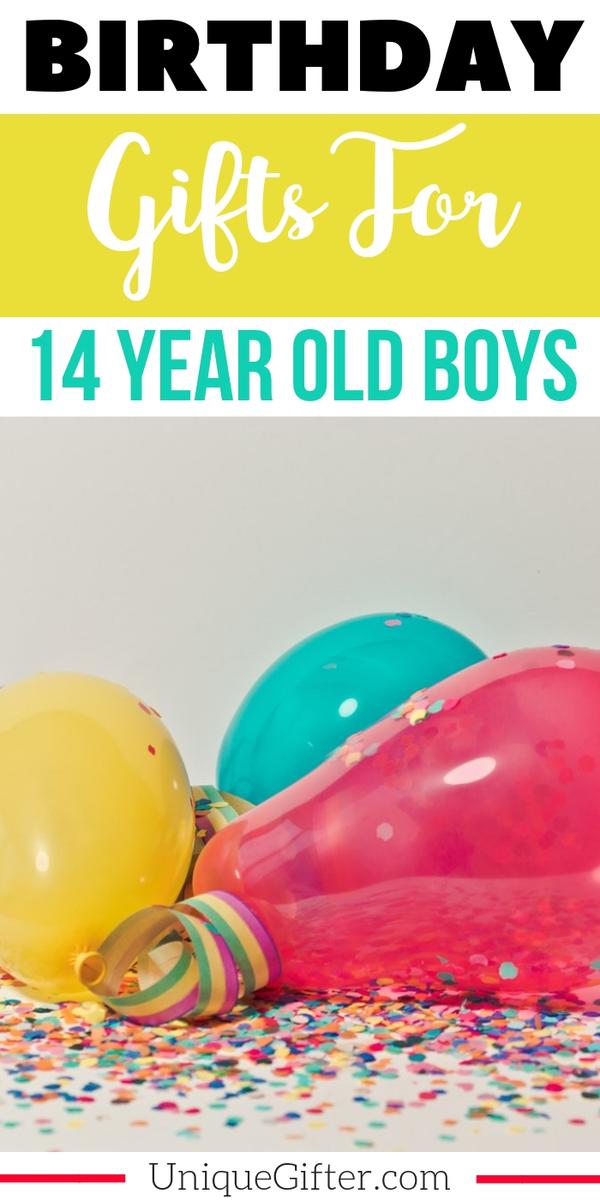 Fun Birthday Gifts For 14 Year Old Boys
Holy Stone Quadcopter
This is a mini quadcopter that is wonderful for beginners. It is super easy to carry, and you can fold it right up. I promise he will love this and it won't break the bank!
Remote Control Car
This remote control car is excellent for indoor or outdoor use. It can fly over flat surfaces and even climb rocks. Just watch out, I am sure you may get run over a time or two!
Shocktato Party Game
You will have a shockingly great time with this updated version of hot potato. You don't want to be stuck holding the potato when the music stops, or you will get zapped!
Lego The Iron Golem
This Lego set is based on the game Minecraft, and all the kids love it! Don't worry, you are never too old for LEGOs!
Build & Paint Wooden Car Kit
Your birthday boy can have a blast when he paints and designs his race car. He will love racing them too! Each kit comes with 3 different cars.
Hover Ball Soccer
This set comes with two goals, a hover ball, and an inflatable soccer ball. He will be able to play anywhere inside or outside. The hardest part is going to be keeping it out of the kitchen when you are trying to make dinner!
4M Tin Can Robot
Recycle a pop can into a working robot with this simple to use kit. It is entertaining to watch too.
Unlikely Here Boxed Set
Every boy and girl dream of being a superhero. In this story, a boy gets to have his dream come true. There are supervillains too in these suspenseful books.
Beats By Dre Headphones
A fantastic gift for any music lover. They are lightweight and provide a crisp and clear music experience. He is going to love these!
Butts In Space: Card Game
Everyone is going to want to have their butts included in this game! It is hilarious and the whole family will love it!
Solar System 3D Crystal Ball
If your birthday recipient loves science and the solar system, he is going to think this is pretty awesome! Check it out!
NFL Game Day
This game has easy step-by-step instructions that will guide you on how to play this fun game! All football fans will be happy to play!
Robotime 3D Laser Puzzle
He is going to have a great time assembling this 3D puzzle. He will have to use his mind a little and will be thrilled with the result.
Marky Sparky Blast Missile Launcher
Anything that has the word missile and launcher in the title is guaranteed to be a blast to play!
NSI Wood Burning Kit
You can either make your designs or use a template to create all sorts of things. The options are endless on what you can make!
Fire TV Stick With Alexa
If he has his own tv, he needs one of these Fire TV sticks! He can watch all his favorite shows or listen to music in one place!
Qianghong Portable 2-Way Radios
Good old fashioned walkie talkies are a real treat and they just keep on giving! Fantastic for sleepovers or camping in the backyard.
Basketball Double Shot Arcade System
Buy Now
Can you believe you can have this arcade game in your home? It is excellent in a game room or basement. I promise there will be a good time had by all!
Nerf Rival Artemis XVII-3000
Take cover because you are bound to get hit with this rapid-fire nerf gun that can hold 30 balls!
Pick Your Poison Game
Entertaining game perfect for teens and adults. This game is an updated spin on the "would you rather" game.
What kind of birthday gifts did you get when you turned fourteen? Share your comments with us, we love to hear them!