Disclosure of Material Connection: Some of the links in this post may be "affiliate links." This means if you click on the link and purchase an item, I will receive an affiliate commission. Disclosure in accordance with the Federal Trade Commission's 16 CFR, Part 255. This site is a participant in the Amazon Services LLC Associates Program, an affiliate advertising program designed to provide a means for sites to earn advertising fees by advertising and linking to Amazon.
When you turn eighteen you become a full grown adult, even though you may still feel like a kid at heart! When buying a birthday gift for an 18-year-old boy or man, you want to find something that is really cool. This fantastic list of unique gifts has something for him no matter what his personality is. He is sure to be excited with anything you get him, even though he may be to old to show it! It's time to take a look and see what we found.
Creative Birthday Gifts For 18 Year Old Boys
Life Hacks: Helpful Hints To Make Life Easier
Let's face it, we all need a little help now and then. These tips will save him some headaches over the years and maybe even some money!
Hot Sauce Making Kit
If he is a foodie and loves hot sauce, he is going to go crazy about this kit. He can make 7 bottles of his own gourmet sauce.
FlashForge Finder 3D Printer
Perfect gift for the artistic techie in your life! The options are endless when it comes to what you can make with this printer.
Tool Set
When you become a man, it just ends up part of life that you get to try to fix things. If he is handy (and even if he isn't), this is a great gift. 170 piece set has a little bit of everything.
Custom Face Socks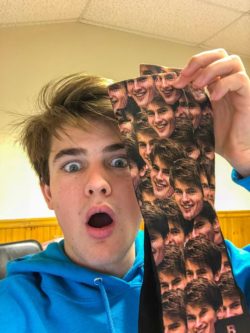 How can you not buy these? Anyone who is 18 years old is going to think he is pretty awesome wearing these around.
Cupcakes In A Jar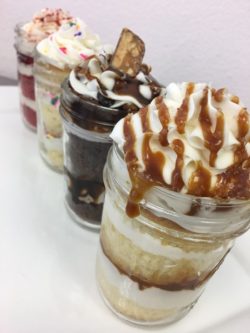 There are four different flavors in this set of cakes in a jar. These will save you time slaving over the hot oven and they are food so you know he will them!
Shaved Ice Machine
Okay, everyone needs one of these no matter how old they are. Killer treats right at the tip of your hands. He is going to enjoy this so much!
Champion Sports Anywhere Table Tennis
Excellent for parties or just a low key Friday night. I love that you can take it anywhere and enjoy playing table tennis.
World's Largest Gummy Worm
Whoa, this thing is gigantic! How fun would it be to try to eat one of these bad boys? It weighs in at approximately 3 pounds, so I am sure it can't be eaten in one sitting!
Harry Potter Popcorn Seasoning Set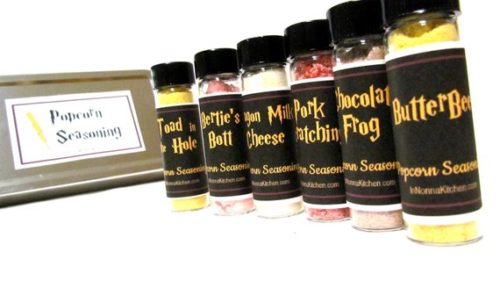 All Harry Potter fans need to have this set of popcorn seasonings! How does chocolate frog or butter beer flavor popcorn sound? It sounds delicious!
Echo Spot
The echo spot has Alexa and is cloud-based. It will tell you the news or play music, all you have to do is ask.
Ramp-Shot Set
This 4-player game is a blast, and it is entirely portable. This outdoor game is a must-have! When you play there will be loads of laughs and fun!
Personalized Journal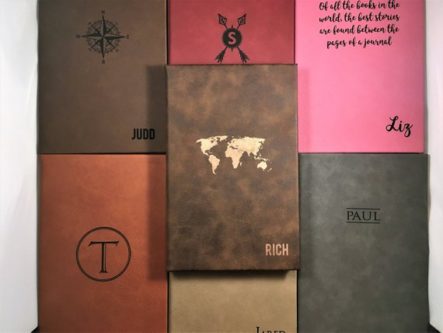 There are several different options to choose from to make a customized journal. The journals are beautiful and perfect for reflecting on life.
Survival Kit
Stealth Squad came up with a fantastic survival kit that has 42 pieces. If he goes on adventures like hunting, camping or fishing, this is a must-have.
iLXHD Camouflage Hoodie
This comfortable sweatshirt will provide enough coverage to take the chill off. It has a convenient zipper on the sleeve too.
This Guy Is 18 T-Shirt
An adorably funny t-shirt is just what your 18-year-old son needs to celebrate! Plus, you can never have too many t-shirts!
Gohyo Backpack
This lightweight backpack is fantastic for fishing, hiking or any other outdoor activity. Bonus feature, it is waterproof!
Car Washing Kit
If your son is obsessed with his car or truck, this is a fantastic gift! He will get lots of use out of it, and his vehicle will be sparkling clean.
LED Light Strip
Add some under dash lighting for a unique effect. You can change the colors with the remote! You can't go wrong with this gift idea.
Video Projector & Portable Screen
He is going to be the life of the party with this magnificent gift. It is completely portable so you can have a movie night in your backyard or your basement with no worries.
"Young scrappy & hungry" Shirt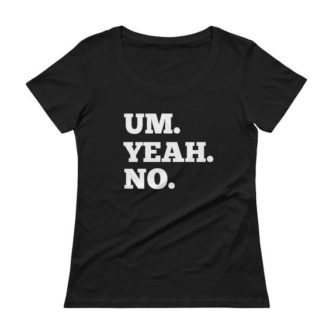 He is all three things: young, scrappy, and hungry. That last part is especially true, because he is always hungry.
Monogrammed Leatherette Wallet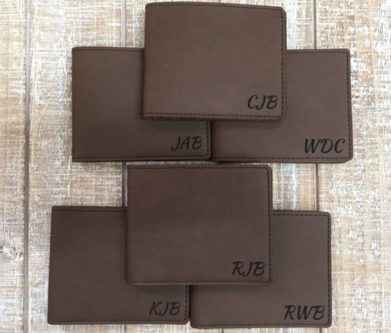 As a new adult, he definitely needs a monogrammed wallet!
Nintendo Switch Neon Red and Neon Blue Joy-Con
For the part of him that will always be a kid, the Nintendo Switch is a great gift choice!
"With great beard comes great responsibility" Mug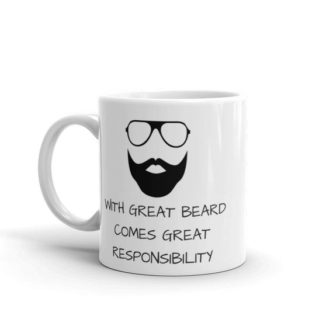 If he has a beard as he turns eighteen, he should be reminded that with a great beard comes some great responsibility too.
Personalized Hand Stamped Stainless Steel Dog Tag Necklace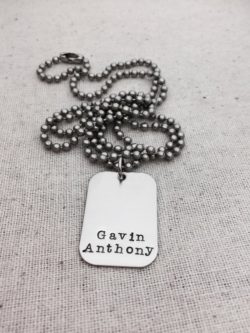 A simple dog tag necklace with his name make a great, personalized gift for him on his 18th birthday.
"Forever young" Shirt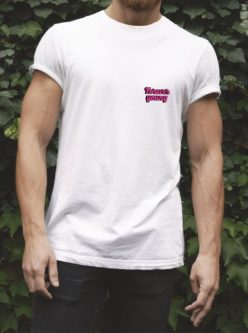 He will be forever young, there is no doubt!
Phone Tripod
When he is making new videos for his YouTube channel, he can do it handsfree now.
Torege Men's Sports Style Polarized Sunglasses
He will be the coolest 18 year old with these sports style sunglasses to keep the sun from burning his eyes without looking geeky.
Personalized Name, Birthstone, and Number/Age Charm Keychain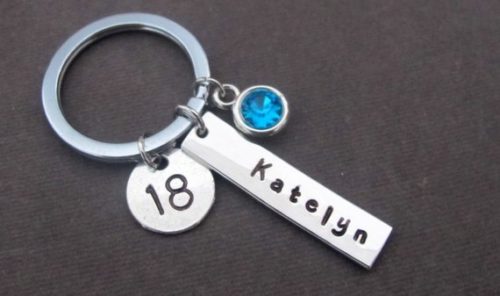 Another simple, but personalized gift, is the personalized name, birthstone, and age charm keychain for his car and house keys.
"2000 Vintage" Shirt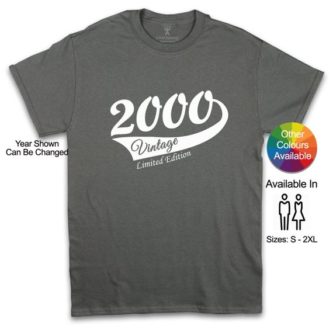 Whether he is turning 18 in 2018 or not, the year can be changed. He is now a vintage.
LED Bluetooth Speaker and Lamp
A bluetooth speaker makes listening to music much more fun, and one that is also a lamp makes it easier to see in the dark.
Civil War Vinyl Wall Clock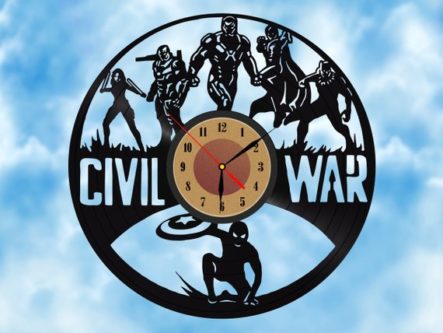 Help him keep track of time with something other his phone, but something that is still stylish too.
"18 & Awesome" Mug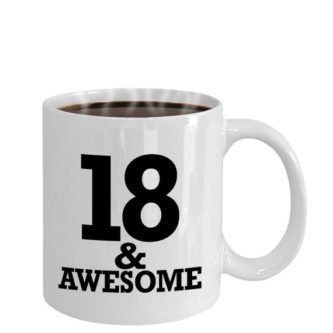 He is now 18 and awesome!
Torras Phone Holder for Car
Keep him safe on the road with a phone holder for his car.
"I'm an adult, nah, not really" Shirt
He's an adult, but not really. Turning 18 makes him legally an adult, but taking care of adult responsibilities is so very different.
Nightmare Before Christmas Cube Lamp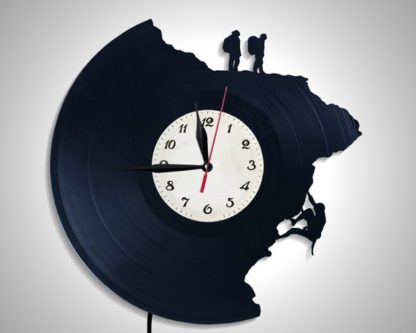 If he loves the Nightmare Before Christmas movie, he will love the cube shaped lamp.
"OMG _____ is an adult now!" Mug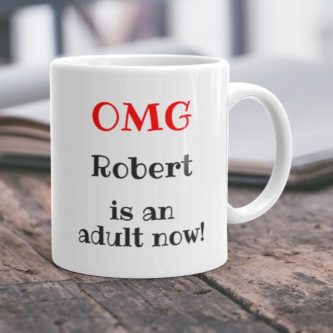 Personalize the mug with his name and everyone will be saying this phrase as they get used to him being an adult.
Fortnite Shirt
Young people love Fortnite, so you can't go wrong with a Fortnite shirt.
Gaming Headset
Buy Now
That said, gaming is life, so a gaming headset is another great gift choice!
Mini Indoor Golf Player Pack
If all else fails, get him a mini indoor golf player pack so he can play golf indoors, in between doing his homework and running around.
The gifts in this list are all great for the newly 18-year-old man in your life. He may seem like your little boy, but he is still growing up.