Disclosure of Material Connection: Some of the links in this post may be "affiliate links." This means if you click on the link and purchase an item, I will receive an affiliate commission. Disclosure in accordance with the Federal Trade Commission's 16 CFR, Part 255. This site is a participant in the Amazon Services LLC Associates Program, an affiliate advertising program designed to provide a means for sites to earn advertising fees by advertising and linking to Amazon.
I don't know about your kids but mine are completely Fortnite obsessed. This game is kind of taking the world by storm, especially since it's free to play. With all the Fortnite gifts for kids out there at least shopping for birthdays or holidays is easy for young Fortnite fans.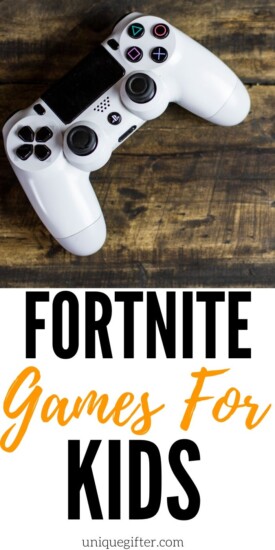 Fortnite gifts for kids
These kid-friendly Fortnite gift ideas will have kids doing the "hype" emote when they're unwrapped! They might even thank you with as much enthusiasm as they give thanking the bus driver.
Fortnite Nerf Guns
Buy Now
There's a whole collection of Fortnite Nerf guns out there so you won't have any problem finding some cool models. That way kids can play Fortnite when they're not playing Fortnite!
Always Thank the Bus Driver Hat
This is a reference to a Fortnite meme: when you're riding in on the bus there's an option to thank the bus driver. This kind of blew up and people who thank the bus driver are seen as the best of humanity.
Floss Like a Boss Shirt
Buy Now
Did you know Fortnite is what popularized the floss dance? Well your kids do and they also know how to floss like a boss.
Cuddle Team Leader Onesie
Buy Now
If you're looking for something that more "Fortnite gifts for girls", this onesie should be at the top of your list. Super soft and cute, she can dress up like a favourite Fortnite character and stay warm.
Pinata Llama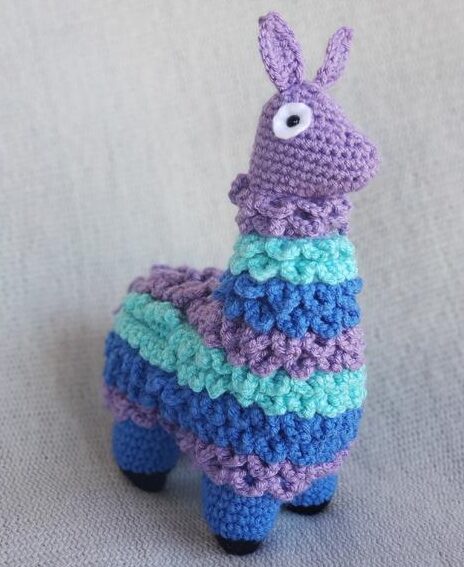 Fortnite's adorable llama mascot is even cuter as a stuffed toy. This one is handmade and ready for kids who love Fortnite to cuddle with.
Mini Fortnite Backpack
Buy Now
This epic mini bag is perfect for young Fortnite fans who need something small to carry all their essentials. It's officially licensed and has the Fortnite unicorn on it.
Printable Dance Emote Cards
These would be fun for kids to play with a group or at a party! Print out the dance emotes and then see how many they can do or play as charades with friends.
Epic Games Socks
Buy Now
I know I like getting kids something practical for gifts, you know, like socks. But you can do practical with a little bit of fun!
Funko Pop
Buy Now
They make cute Funko Pop toys of most of the popular Fortnite character. Kids love to collect the big ones and keychains are super cute stocking stuffers or birthday gift ideas.
Fortnite Lunch Kit
Buy Now
If you've gotta pack a lunch it should probably be inside an awesome lunch kit. You know, like this kids' Fortnite one.
Fortnite Journal
Buy Now
Kids love journals. They're great for recording important kid things, you know, like the next Fortnite emote they want to spend their vbucks on.
How to Draw Fortnite
Buy Now
This book will help kids upgrade their drawing skills with their favourite Fortnite characters. A perfect "screen free" Fortnite gift idea.
Baby Fortnite Shirt
OK, so maybe the baby isn't quite a Fortnite fan just yet, but if the parents or siblings are this is a really cute gift idea.
Rainbow Smash Pickaxe
Buy Now
Fortnite is known for having some crazy weapons and this pickaxe is no exception. Get kids a toy version so they can hit each other display it in their room.
Fortnite Bedding
Buy Now
Don't beat them, join them by gifting a whole Fortnite bedding set. This one has a bunch of Fortnite emotes and a few sneaky llamas.
Strategy Book
Buy Now
Fortnite is a game that's played by kids and adults. That means that young fans might have to work a little harder to get their skills up. Gift them a strategy book like this one to help.
Fortnite Toys
Buy Now
Even if they play video games kids love to play with, and even collect, toys. They have a whole line of Fortnite toys for kids to collect.
Video Game Console
Buy Now
Most of the popular game consoles have Fortnite bundles now which makes things easy. The game is free but you still need something to play it on!
Bonus: V-bucks
You can't just get a gift card or gift vbucks from your account so you have to buy a gift card for their console of choice or something like a Visa gift card.
Now that your Fortnite gifts for kids shopping is done you can go back to wondering what it is that makes this game so popular with kids.