Disclosure of Material Connection: Some of the links in this post may be "affiliate links." This means if you click on the link and purchase an item, I will receive an affiliate commission. Disclosure in accordance with the Federal Trade Commission's 16 CFR, Part 255. This site is a participant in the Amazon Services LLC Associates Program, an affiliate advertising program designed to provide a means for sites to earn advertising fees by advertising and linking to Amazon.
Being a 7th grader is as cool age. You are old enough to feel like a grown-up mostly! You get to be more involved in sports, band or other school electives. You are finally at the age where your parents no longer treat you as a baby. Why would they? You are a total rockstar! If you have a class Christmas party coming up, then you should start shopping for that super cool gift! If you know who you are buying for you can get something that is personalized to make it more special. Either way, there are some fantastic gift ideas you have to get your parents on board!
Epic Christmas Classroom Gifts For 7th Grade Students
Hover Ball
This hover ball is amazing! Your classmate is going to love playing with it andentirelythe best part is they can use it indoors or outdoors.
Kanoodle
Who doesn't love the game of solitaire? This game is perfect for the puzzle-loving friend of yours. You can play entirely by yourself.
Color Your Own Water Bottle Kit
I know…I know…You are tired of hearing everyone tell you to drink your water! But it is so good for you and your body needs it. So, encourage your friends to drink water too with this awesome kit. At least drinking will be more fun when you enjoy it out of this artistic bottle.
Adult Coloring Book
Okay, so you aren't totally an adult yet, but you can still color this adult coloring book. Coloring is cool no matter how old you are and it is perfect for relaxing and getting your frustrations out.
Melissa & Doug Scratch Notes
These scratch notes are marvelous! They have bright colors, and your classmate can leave little notes for friends. Anyone who gets this is going to go crazy for it.
Fidget Box
Is the person you are shopping for unable to sit still during class? If so, they may love these fidget boxes. Each one has a different game to provide hours of entertainment.
Watch Ya Mouth – Family Edition
If you have never played this game, you are totally missing out! It is an utter blast. Your classmate is going to love this game and maybe even the whole class can play a round or two.
Ultimate Slime
Just because you are totally mature and in 7th grade doesn't mean you are too old for slime! I mean…it's slime! All your friends need some of this and you may need to get some for yourself too.
Personalized Bar Necklace
These necklaces are so lovely and dainty. All the girls are going to want one and you should get one for your teacher too! Totally adorable and goes with any outfit.
Alpaca or Llama Lunch Tote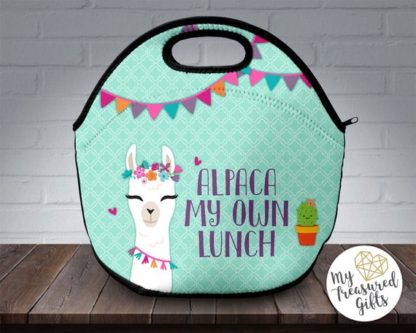 Seriously…Everyone is going to wish they had a lunch bag this cute! This lunch tote is the perfect size to fit easily in your locker too!
Scientific Explorer Disgusting Science Kit
Do you have a classmate that loves gross science experiments? If so, you are in luck! This kit has all kinds of nasty (and fun) things to learn about.
Hide & Seek Rock Painting Kit
All your classroom friends are going to be jealous of this kit! Your friend can let his or her creative ideas go wild!
Puzzle Speed Cube Ball
Challenging and entertaining this cube is like none other! Fantastic brainteaser for your smarty pants classmate!
Personalized Notebook
This is a thoughtful gift that your friend is going to love. Customizing it will make it even more meaningful. There are 3 patterns and colors to choose from too!
Unicorn Drawstring Bag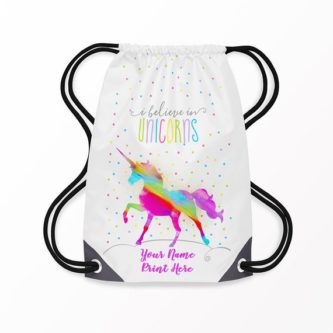 Anyone who loves unicorns is going to go gaga over this adorable bag! Bonus personalizing option available. It has beautifully vibrant colors and is just so cute.
Soap Making Kit
This kit has eight different mold options and oils to create amazing bars of soap. You don't have to worry about toxins and the soap sets up really fast!
Hair Chalk
Girls and boys will love this hair chalk. It's washable so, you don't have to worry about the parents freaking out! Plus, it's even cooler to color your hair for a game day.
3D Puzzles
Three different puzzles that come with a wooden storage box. If you have a friend that can't get enough puzzles, this is a great idea!
Tassle Keychain With Charger
Say What?!?!?! Yes, this is a keychain with a charger. Wonderful idea for all your friends that have cell phones or ipads.
Thumps Up Phone Stand
You can use these for holding up your phone or tablet. Either way, anyone who uses these is way more awesome than someone who doesn't!
If you had to pick one of these gifts for yourself which one would it be? We want to hear your thoughts!