Disclosure of Material Connection: Some of the links in this post may be "affiliate links." This means if you click on the link and purchase an item, I will receive an affiliate commission. Disclosure in accordance with the Federal Trade Commission's 16 CFR, Part 255. This site is a participant in the Amazon Services LLC Associates Program, an affiliate advertising program designed to provide a means for sites to earn advertising fees by advertising and linking to Amazon.
Shopping for a 13-year-old boy can be a little intimidating if you don't know what you are looking for. They are now at the age when they are starting to explore new interests besides girls! They also reach an age of independence too. Of course, he still probably likes toys and doing anything that is high energy! I have made you a list of no-fuss gift ideas that he will love! They range all the way from toys, clothing, games and more! You seriously can't choose the wrong thing from this list! Check out these excellent gift ideas below!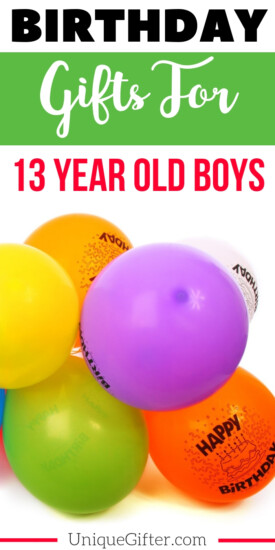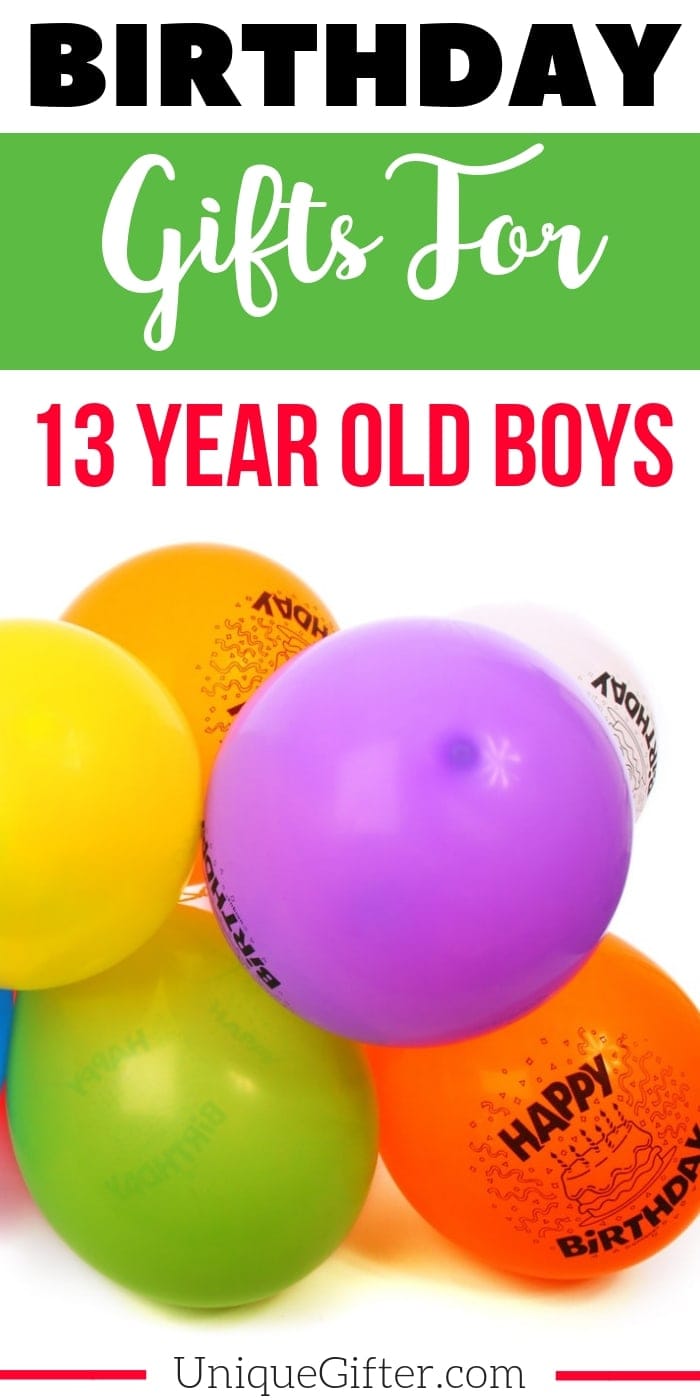 Creative Birthday Gifts For 13 Year Old Boys
Diggin Slimeball Dodgetag
Okay, even I think this game would be hysterically fun! You wear a sticky target vest and throw soft slimeballs at each other! What could be more fun than that?
Darkside By Sphero
Use a Bluetooth to connect to this robot, and you can control the speed, turning and directions all with an app. Great toy for anyone who loves technology!
Ice Dragon Skateboard
I love this skateboard because it looks cool and it is perfect for a beginner. If he is just getting started skating he can do some neat tricks from the beginning.
T-Shirt
You can choose between blue, pink or white. He will get a kick out of the saying on it too! I mean he is awesome, so it makes sense!
Guitar For Dummies Starter Pack
If he loves music and has a desire to learn how to play guitar, this is the perfect way to get started. It comes with an acoustic guitar, carrying bag, clip-on tuner and more.
Snap Circuits Snaptricity
With this kit, you can make over 75 different projects all while learning and exploring electricity.
Funny Socks
I am sure my kids aren't the only ones that are obsessed with YouTube! If he loves YouTube too, you should definitely get these fun socks!
Goat Lords Card Game
He and his opponents will experience side-splitting laughter while playing this high energy and hilarious game!
The Maz Runner 4 Book Series
All 13-year-old bookworms need this series of books. Action packed and full of surprises it has what it takes to keep your attention.
Everlit Emergency Survivor Kit
Ultimate survival kit comes with tons of useful items like a pocket knife, flashlight, whistle, compass and more.
Echo Dot
Now he can jam out to his favorite music in his room! He will even be able to check the weather and get answers to all his questions.
Harry Potter Hogwarts Battle Game
All Harry Potter fans need this unique and challenging game. You will unlock many secrets while in battle too!
Scorpion Sculpture Kit
Creepy and cool this scorpion sculpture is sure to be a hit with all the kids! Easy to follow directions and many of the parts are moveable.
Bacon Bonanza
Does he love bacon? Of course, he does….doesn't everyone? Anyway, this bacon gift set is terrific for all the bacon lovers out there.
Biranco Remote Control Car
Put together 353 pieces while being purely entertained! Once completed the result is one awesome remote control car!
Thames & Kosmos Genetics and DNA Set
Experiment with a tomato, breeding bacteria or inheritance traits occur. There is so much to learn with this set.
Motocross Bedding Set
I love how the tires are on fire in this wicked cool bedding set. He is going to love this if he is a fan of motorcycles.
U.S. Marine Corps Airsoft Pistol Target Kit
Everything you need to have many air pistol shooting competitions! Totally entertaining!
Telescope
We live in such a vast place; this gift encourages looking far beyond what we see on a daily basis. He will be learning too!
Giant Yard Pong
This game is a blast to play, and it encourages family time! Playing outdoors just got more fun!
What is your favorite gift idea? We would love to hear!