Disclosure of Material Connection: Some of the links in this post may be "affiliate links." This means if you click on the link and purchase an item, I will receive an affiliate commission. Disclosure in accordance with the Federal Trade Commission's 16 CFR, Part 255. This site is a participant in the Amazon Services LLC Associates Program, an affiliate advertising program designed to provide a means for sites to earn advertising fees by advertising and linking to Amazon.
She is just learning how to be an adult, either going to college or working, or both. She wants to be independent, but at the same time, she is still young. What can you possibly get her that she will like? Well, this list is full of awesome ideas just for that! Sometimes finding the perfect gift is hard, let me take away the stress and share 20 gift ideas any 20-year-old women would love.

Magical and Fun Christmas Gifts for 20-Year-Old Women
"I just want all the cats" Shirt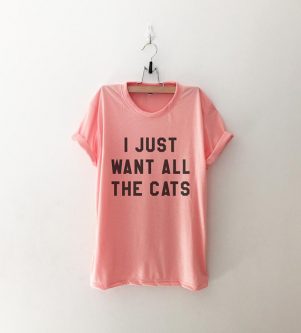 If she is a cat lover, she needs this "I just want all the cats" shirt in her wardrobe.
Real Moonstone Bracelet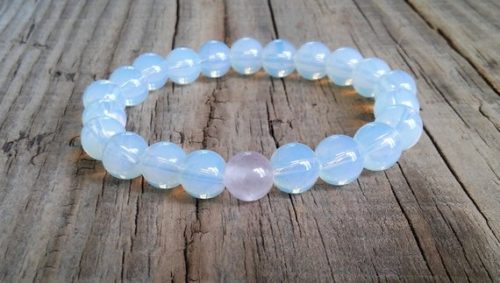 This beautiful real moonstone bracelet will look nice on her wrist whether she is going to school, work, or to a social function.
High Heels Phone Stand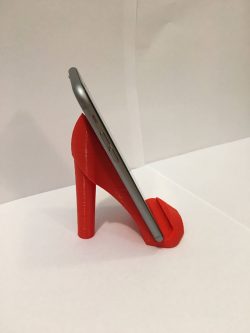 Every young lady needs a high heels phone stand to prop their phone up on while they watch videos or shows.
Pumpkin Spice Soy Candle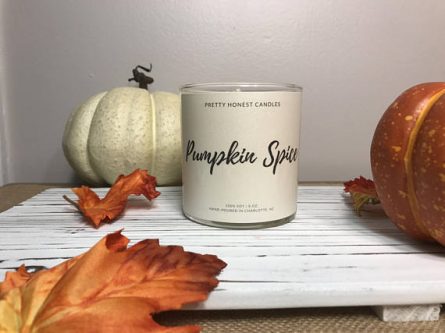 Help her room smell like delicious pumpkin spice with this nice soy candle!
"Coffee because adulting is hard" Coffee Mug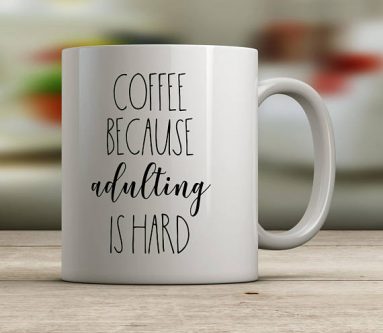 Adulting is hard, that's why a lot of us survive on buckets of coffee each day!
Chicago Skyscrapers Ring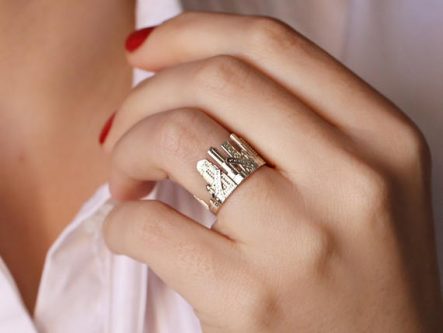 For the twenty-year-old woman who wants to travel, or is from Chicago, this is the perfect ring for her to wear. It will remind her to keep working towards her goals.
"Young, wild & free" Sweatshirt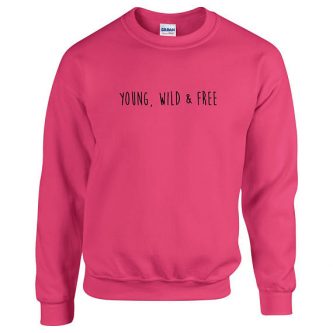 It's true, she is young, wild, and free!
"Adult-ish" Cushion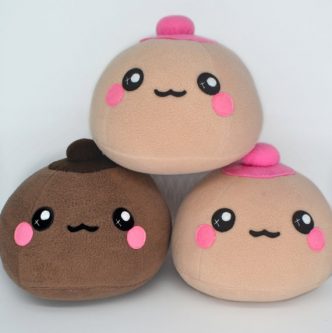 She may not always act like an adult, but she is technically an adult, so "Adult-ish" is the perfect expression for her.
Personalized Wire Christmas Ornament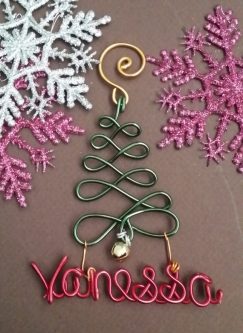 Personalize this wire Christmas ornament with her name and it will quickly become a keepsake for her.
"I'd rather be sleeping" Shirt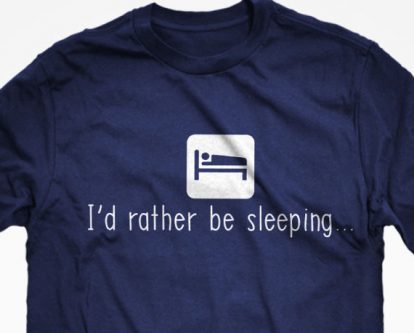 Most of us would rather be sleeping than doing what we have to do every day, but it is especially true for the twenty-year-old woman in your life.
"Accio Keys" Harry Potter Inspired Key Rack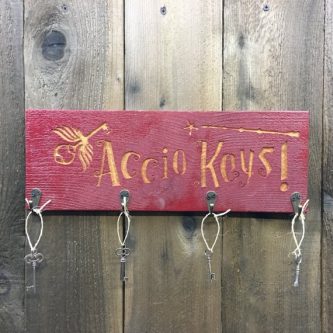 For the Harry Potter fan, this "Accio keys" key rack will look lovely in their home or room.
"Blessed" Personalized Bracelet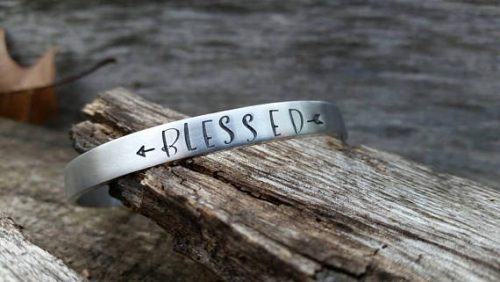 Remind her that she is blessed beyond measure with her new personalized "Blessed" bracelet.
"That's Lit" iPhone Case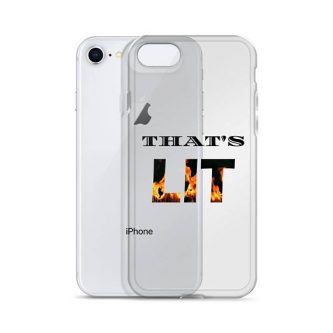 For the twenty-year-old who loves the word "lit," this iPhone case will quickly become her favorite phone accessory.
Hufflepug Mug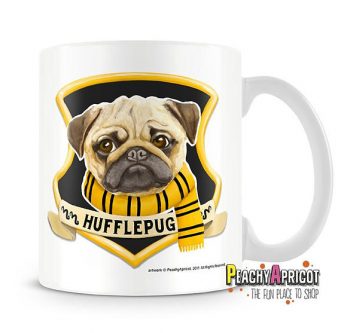 Another one for the Potterhead, one who also loves dogs, this Hufflepug mug will give her a smile every time she takes a drink from it.
Fishbone Essential Oil Diffuser Necklace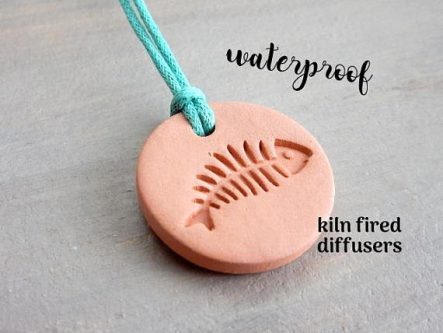 Whether she likes fish or not, this is a cute essential oil diffuser necklace. She can diffuse whatever oil she needs that day, without bringing a portable diffuser with her to class or work.
"Please cancel my subscription to adulting" Shirt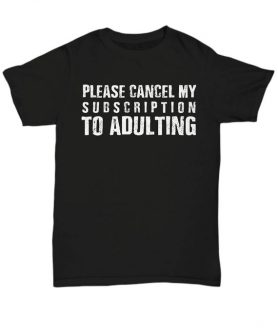 Some days she might feel like she would like to quit being an adult, and on those days, she will wear a shirt that says as much.
"Have fun. Be safe. Call your mom." Keychain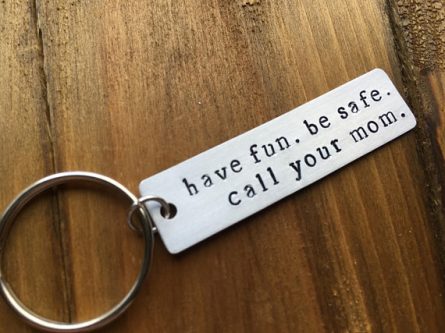 As a newly adult, she forgets to call her mom. This is a cute little reminder for her to do so.
Personalized Social Media Christmas Ornament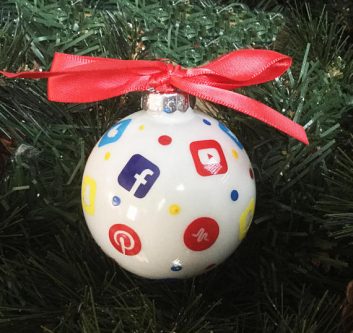 Twenty-year-olds are always on social media. How much fun would a personalized social media Christmas ornament be for her?
"Don't be ashamed of trying, every journey has to start somewhere" Coffee Mug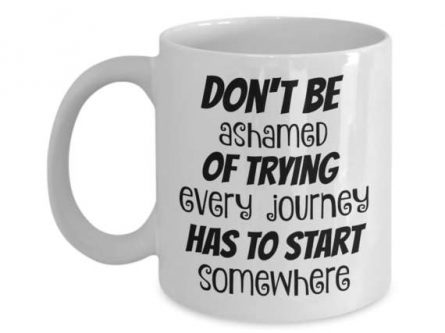 Remind her that she should always try, and that every journey had to start somewhere. She can do anything she sets her mind to, it's all about making the effort and not giving up.
"Cleverly disguised as an adult" Shirt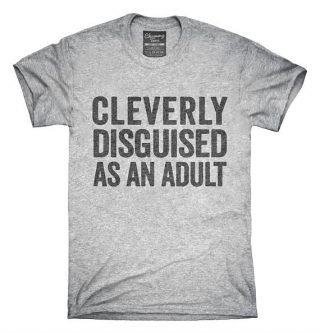 If she wants to hide from the world, or just be left alone, she may want to wear this shirt to let everyone know. However, chances are that they would still bug her.
Shopping for the young women in your life doesn't have to be hard. This list will give you the perfect gift, or at the very least, give you a great place to start your shopping!