Disclosure of Material Connection: Some of the links in this post may be "affiliate links." This means if you click on the link and purchase an item, I will receive an affiliate commission. Disclosure in accordance with the Federal Trade Commission's 16 CFR, Part 255.
The letter E is so fun, and so are gift ideas for the letter E. You've got so many interesting words starting with E: ears, eyes, eagles, elephants, elks, emus, and much more. Check out some of these gift ideas that start with the letter E!
What are our favourite gift ideas for the letter E?
These fun E themed gift ideas are definitely going to make the person you give them to feel special. Who knew shopping for gift ideas for the letter E could be so fun?
Elephant Throw Pillow, Elephant Wearing Glasses
This elephant throw pillow is so cute and the perfect addition to your friend's living room or bedroom. They can display it on a couch or a chair, or even their bed!
Eagle Feather Pendant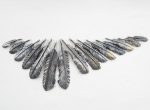 Eagle feathers are beautiful and this eagle feather pendant is a nice for jewelry, to be used as a pin or on a necklace!
Earmuffs, White Faux Fur
Earmuffs are cozy and these look especially luxurious. Grab these up for a friend that lives in the cold and needs to keep their ears warm!
Eyes of Buddha Watercolor Art Print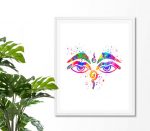 Buddha's eyes watercolor art print is a great gift for a friend who believes in Buddhist principles. They can display it on their wall as a conversational piece or to remind them everyday!
Ever After, Mirror Mirror, The Princess Bride, and Tristan & Isolde Movie Pack
This four pack of movies, starting with Ever After, is full of interesting fairytale stories for your friend who enjoys watching them.
Estee Lauder "Pleasures" Perfume
Estee Lauder has a lot of wonderful perfumes and "Pleasures" would be a nice gift for a friend who loves perfume!
Elf Quote Print- Dobby from Harry Potter Quote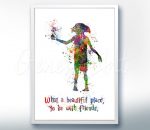 Dobby is a cool elf in the Harry Potter movies and this quote poster is a nice thing to give your friend who is a Harry Potter fan.
Ellen Shop: Women's V-neck Ellen Show Shirt
Ellen TV Show is popular, so why not buy this tee shirt for her show for a friend who loves the show!
Eagle Head with Flag Wood Art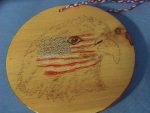 Eagles are the United States bird. This nice wood art has the flag on it too. If you have a patriotic friend, this would make the perfect gift for them!
Ella Enchanted Book
This Ella Enchanted Paperback Book is such a nice gift for those who are a fan of fairytales and like to read!
"Eat, Pray, Love" Sign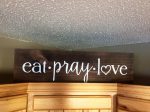 Do you know someone who loved the Eat Pray Love book or movie? Get them this sign to go in their kitchen!
Escape Bathroom Sign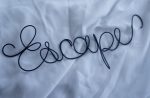 A lot of us escape to the bathroom to get some privacy or alone time. Something such as a nice hot shower or luxurious bath is an escape. Snatch up this Escape sign for your friend who needs a break from the world.
Euphoria Board Game: Build a Better Dystopia
This board game is perfect for a friend who likes to build dystopias or to be creative on a large scale.
El Paso, TX Tee shirt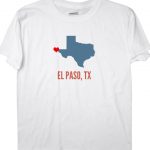 El Paso may not be one of the largest cities in the U.S. but it is home for a lot of people. If you know someone from El Paso or who likes the city, give them the gift of this shirt.
Elk Silhouette Night Light
This elk silhouette nightlight is the perfect gift for your outdoorsy friend to place in their hall or bathroom for when they need a little light in their lives.
"Ewe in the Meadow" Pillow with Embroidery Kit
Know someone who likes to do embroidery? This cute ewe in the meadow pillow with embroidery kit would be a thoughtful gift for them!
Earth Art Planet Poster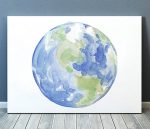 This Earth art poster is beautiful and would make a great decoration for a friend who needs a reminder of how big the world is to hang up on their wall.
Egg Slicer
Do you have a friend who loves to eat eggs? You can get this hard boiled egg slicer to make their cutting easier when they cook!
Envelope on a Necklace, Silver or Gold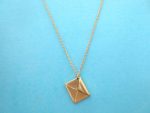 This envelope necklace is adorable and pretty at the same time!
Eyelash Coffee Mug "You're like, really pretty"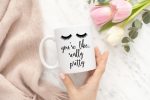 An eyelash coffee mug that says "You're like, really pretty" would be nice for a friend who needs a daily reminder that they are pretty!
The ideas are endless with the letter E. Be sure to check out the items listed above for your friends and grab up something that they will enjoy!