Disclosure of Material Connection: Some of the links in this post may be "affiliate links." This means if you click on the link and purchase an item, I will receive an affiliate commission. Disclosure in accordance with the Federal Trade Commission's 16 CFR, Part 255. This site is a participant in the Amazon Services LLC Associates Program, an affiliate advertising program designed to provide a means for sites to earn advertising fees by advertising and linking to Amazon.
A mentor is someone who has been there for you, who has supported you, and who has taught you a lot over the time you have known each other. They have done a lot for you and continue to do so, out of the kindness of their heart. If he's a father, getting him a Father's Day gift is a great way to tell him how much he means to you and everyone's lives that he touches.

Father's Day Gifts for Mentors
Father's Day is Just Around the Corner!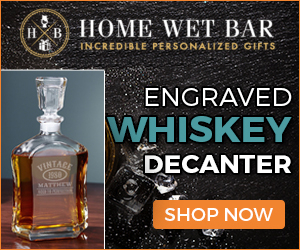 If you can't find what you are looking for, we also have more ideas for mentors here.
"What I am, you helped me to be" Keychain
What you are, he has certainly helped shape you to be. He teaches you something everyday.
"You are my light in the darkness" Coffee Mug
Sometimes our mentors are the only light in our darkness, whether we have created it ourselves or not. They help boost us up and recover from things that bring us down.
"A mistake repeated more than once is a decision. -Paulo Coelho" Art Print
One of the things your mentor has taught you is that if you make a mistake more than once, it has now turned into a decision. Frame this print for him to hang up on his wall at the office or home.
Engraved Watch with Personalized Wooden Box
Every mentor deserves a quality engraved watch with a personalized wooden box. He will be able to keep the watch in pristine condition when he's not wearing it too.
"My hero, mentor, & friend" Sign
He is your hero, your mentor, and your friend. He can put this sign up to remind him everyday.
Personalized Antler Travel Mug
If he likes hunting or rustic things, he will love having this antler travel mug with his name on it.
"Thanks for helping me build my future" Personalized Hammer
He has helped you build your future in some shape or form, and this personalized hammer is the perfect way to let him know this Father's Day.
"Thanks a latte" Coffee Spoon
A coffee spoon to say thanks? How awesome would that be for someone who loves coffee?
"A great mentor is hard to find, difficult to part with, and impossible to forget" Coffee Mug
It's true, a great mentor is hard to find and difficult to part with, but you will never forget them.
"Guide, mentor, friend, godfather" Personalized Keychain
If he is your guide, mentor, friend, and godfather, he deserves this personalized keychain to remind him of how much he does for you every single day.
Personalized Beer Bottle Opener with Cap Catcher
The mentor in your life who loves his beer needs a personalized beer bottle opener with a cap catcher attached.
Custom Photo Coffee Mug
If you have a great picture of you two having fun together, put it on this mug and it will be a memory neither one of you will ever forget.
Personalized Bulletproof Lowball Whiskey Glasses
He's bulletproof, he has survived a lot, get him bulletproof lowball whiskey glasses with his initial on them to drink his whiskey from.
Rouxbe Online Cooking Course
For a larger mentor thank you gift, Rouxbe Cooking Courses may be just the ticket. These self-paced courses are available on a variety of topics, or a membership model, and make an excellent gift. Say thank you for the learning they've provided you by giving them an opportunity to develop their own (cooking!) skills. Click here to read a full review of Rouxbe.
"Mentor, devoted, amazing, special, helpful, intelligent, wonderful" Tote Bag
He is an important person, as a mentor, as a father. This tote bag is perfect for when he has to take his kids places or simply needs to carry a lot of things with him.
Intro to Beard Oil Sample Kit
If your mentor has a beard, this intro to beard oil sample kit will help him keep his beard in tip-top shape this Father's Day.
Engraved Swiss Army Knife
A simple, yet powerful, gift for your mentor, is this Swiss army knife, engraved with his name.
Superhero Avengers Keychain
He is a superhero to you, and he needs a keychain that tells him as much.
Personalized Fly Fishing Box
For the fly fisher mentor, this personalized fly fishing box will make packing their fishing gear even more fun.
"Bald is beautiful" Shirt
When your mentor is bald, you need to remind him that bald is beautiful!
Monogrammed Genuine Leather Bifold with Optional Wood Gift Box
A genuine leather bifold with their name monogrammed on it will keep their money and credit cards secure as they go about their daily routine.
Your mentor will love whatever gift you choose for him this Father's Day, and these gifts are great for him.