Disclosure of Material Connection: Some of the links in this post may be "affiliate links." This means if you click on the link and purchase an item, I will receive an affiliate commission. Disclosure in accordance with the Federal Trade Commission's 16 CFR, Part 255. This site is a participant in the Amazon Services LLC Associates Program, an affiliate advertising program designed to provide a means for sites to earn advertising fees by advertising and linking to Amazon.
Shopping college student that is hard to buy for and need some help? I have found some cool gift ideas for college students that will make your life so much easier! When you are a college student, your tastes change, and you don't want boring gifts like toothbrushes, basic underwear or boring socks. You are more into things that are fun, useful and have a hint of humor. I remember when I was a college student and I was thrilled to get gifts like food and makeup! Have a peek at these delightful gifts that will wow your college student!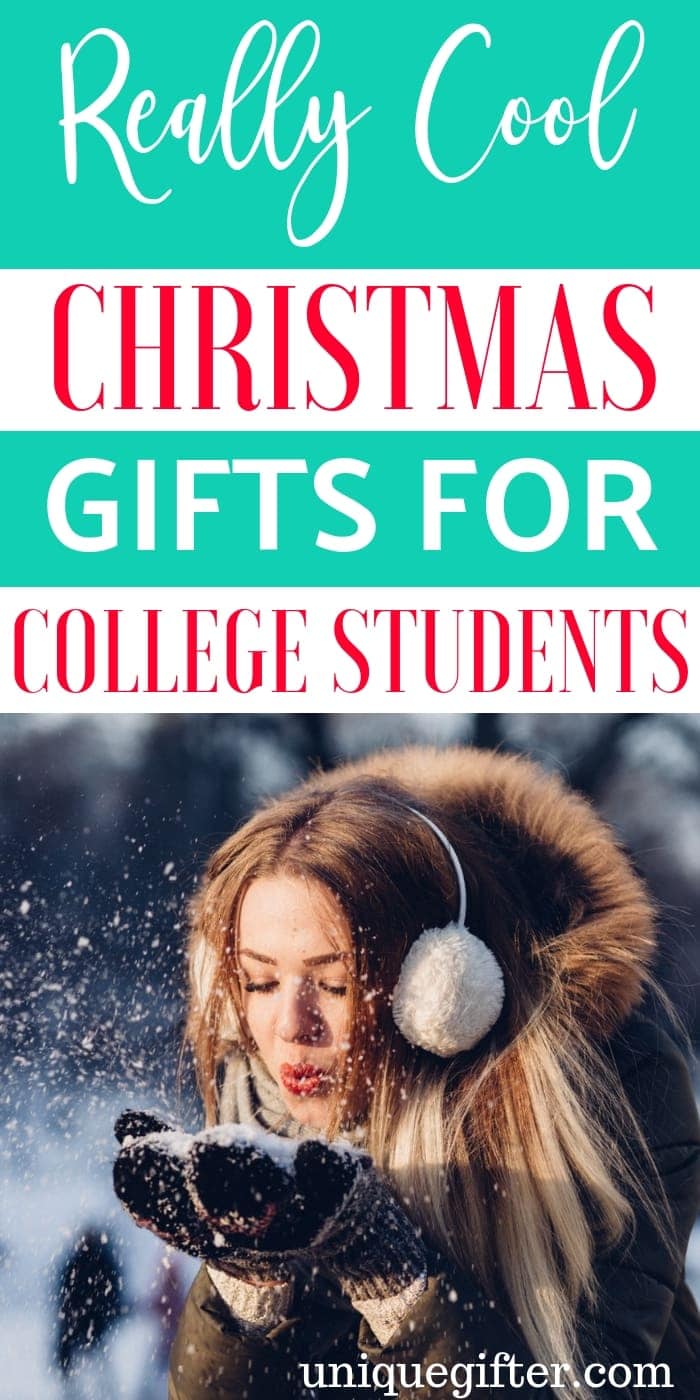 Useful and Creative Christmas Gifts For College Students
Breakfast Sandwich Maker
This sandwich maker is excellent for throwing together a leisurely breakfast when you are in a hurry. If your college student is like I was, then they are always running behind! So this is perfect.
LED Desklamp
This lamp is so much more than ordinary! It has a color changing base, USB port, clock, pen holder, pen holder, calendar and more.
Laptop Backpack
Easily carry your laptop in this theft resistant backpack with USB port and lock. I love the sleek style and how functional it is.
Apollo Tools
Any college student would be happy to receive this 39 piece tool set. This set will come in handy around the apartment our housing unit.
CozyPhones Sleep Headphones
These headphones are excellent for someone who is traveling, exercises a lot or love listening to music. They are comfortable to wear and look cool too.
Perfect Pregame Drinking Games Kit
Heading out to tailgate and want to play some drinking games? This kit has everything you need to have a fun college party.
Laptop Sleeve Case
Ultra stylish laptop sleeve that makes it simple to take your computer with you everywhere you go. It is thin and doesn't take up a ton of space.
Winner Outfitters Double Camping Hammock
During college it is normal to go on many road trips and being prepared with this awesome hammock will make it even easier.
101 Things To Do With Ramen Noodles
Most college students lack one crucial thing….money! Ramen noodles are one of the most inexpensive foods on the planet, so give them this life-changing book!
Webcam
A webcam is a great way to keep in touch when you are long distance. Plus, it will be nice to see your college students face when you talk!
Echo
Everyone needs an Echo with Alexa because they are so easy to use and it can do so many things. It has voice command, can tell you the weather and plays whatever music you like.
The Man Can
If your favorite college student is manly, then you have to get him this Man Can. It has manly scents and lots of cool stuff!
Tabletop Air Hockey
Keep any party alive with this tabletop air hockey game. You can conveniently store it and move it to different locations quickly.
Giant Beer Cap Map
This beer cap map sure beats the beer can towers I used to make. It looks terrific, and everyone is going to want to help fill it up.
Gemini GMX Audio Mixer
This is the ultimate gift for the music lover in your life. You can make sick beats and play them back and so much more! This is ideal for someone dreaming of becoming a DJ.
Hot Air Popcorn Maker
Make delicious popcorn for movie nights and just hanging around the dorm. It is simple to use, and you will love the tasty popcorn.
Custom Face Socks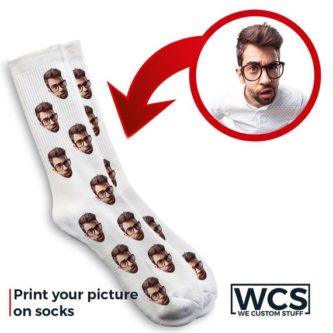 Snag a hilarious photo and have it printed on a pair of personalized socks. I promise you won't have a straight face in the room when everyone sees them!
Keurig Coffee Maker
Make coffee in a snap with this Keurig, coffee maker. Late nights partying and studying lead to tired mornings, so caffeine will come in handy!
Go Fish Yourself
This laugh out loud funny card game will give everyone side-splitting laughter for the entire game! I promise you can't go wrong with this gift.
College GameDay Wine Glasses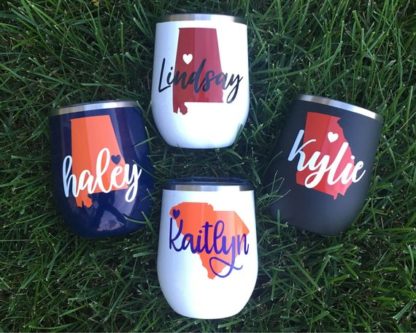 These stemless wine glasses add some style and elegance to your college drunken tailgating party!
What kind of gifts did you like when you were in college?