Welcome to 5th grade, where kids are suddenly "too cool" for little kid stuff but secretly like to play anyway. Appeal to their unique tastes with these Easter gifts for 5th grade students that are perfect for the classroom.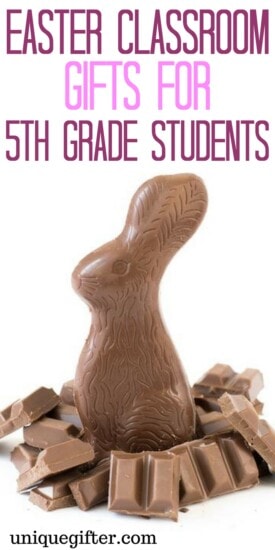 Classroom Gift Ideas for 5th Grade Kids
The 5th grade students in your life are going to love these Easter classroom gifts, but if you need more ideas check out these gifts for 4th grade students and 6th grade classrooms too.
Now that you have some fun ideas for Easter classroom gifts your 5th grade students will love, I also have a great joke to share with them: What do you call an egg from outer space? An "Egg-stra terrestial".