Disclosure of Material Connection: Some of the links in this post may be "affiliate links." This means if you click on the link and purchase an item, I will receive an affiliate commission. Disclosure in accordance with the Federal Trade Commission's 16 CFR, Part 255. This site is a participant in the Amazon Services LLC Associates Program, an affiliate advertising program designed to provide a means for sites to earn advertising fees by advertising and linking to Amazon.
Often, our sisters become our best friends. Sometimes if one of you is a mother, time together isn't quite as fun or cozy as it once was, but motherhood is special. Giving your sister a gift for Mother's Day, rather than just simply wishing her a happy day, is a great way to say how much you adore her and admire her as a mom to her kids.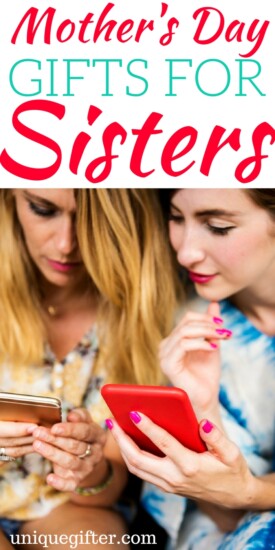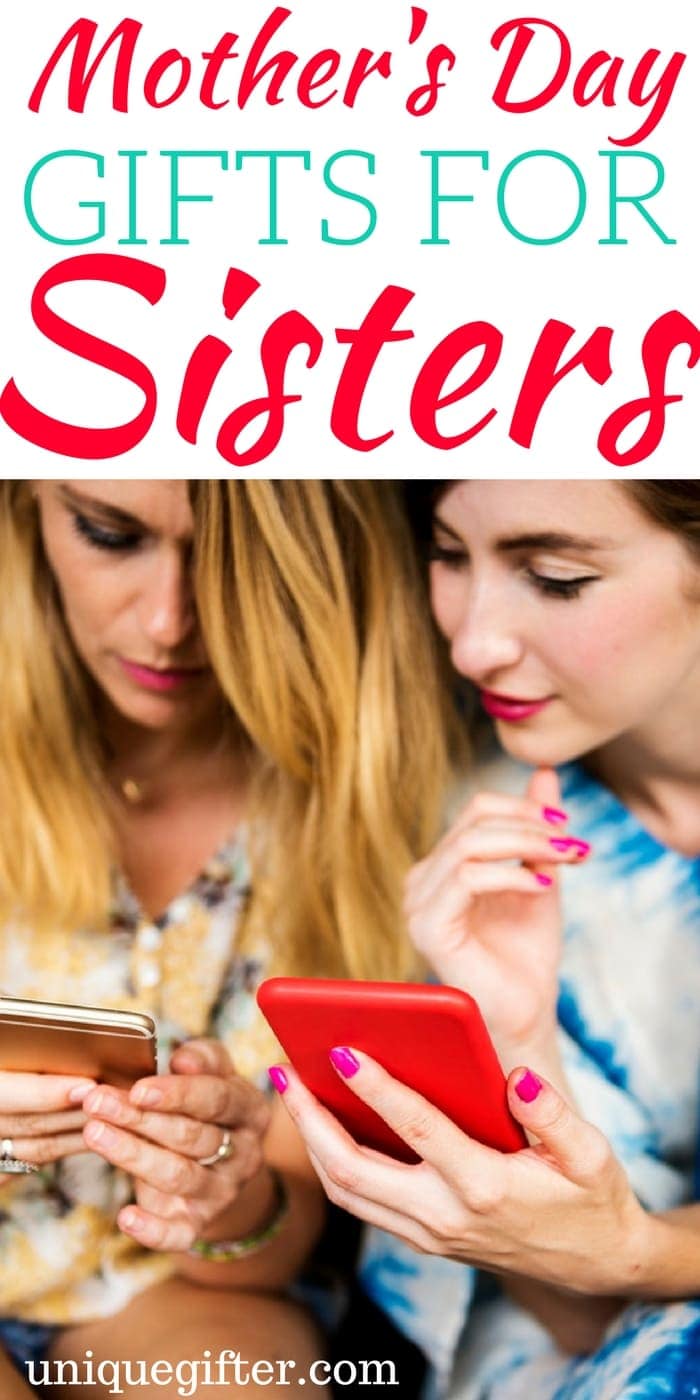 Mother's Day Gifts for Sisters
"Big sister/Little Sister" Heart Necklace Set
This necklace set is perfect if one of you is big sister, and one is little sister!
"Mother hood life" Coffee Mug
It's the "hood life," except it's motherhood.
"I love you" Stamped Bracelet
A simple "I love you" bracelet will go a long way and make her really happy!
"Planted with love" Gardening Stake
If she likes to garden, she will enjoy putting this "Planted with love" gardening stake in her garden.
Sisters Picture Frame
Slip a picture of the two of you in this sisters picture frame and give it to her. Just be prepared for the waterworks!
Sister Definition Candle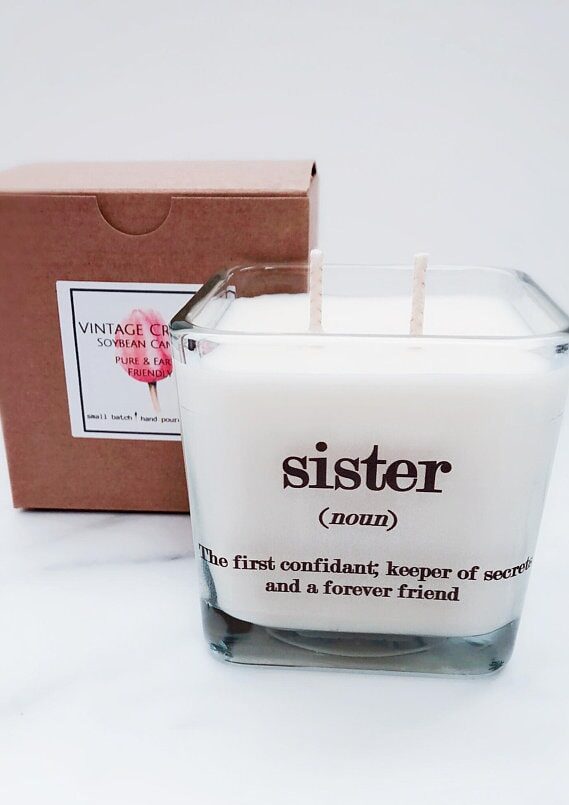 The definition of a sister: a confidant, a keeper of secrets, and a friend that lasts forever.
"Coffee is my boyfriend" Coffee Mug
Whether she is married or not, this "coffee is my boyfriend" mug is pretty funny for the sister who loves coffee almost as much as her significant other.
Personalized "World's Best Aunt" Keychain
She is the aunt to your kids, and she is the world's best aunt!
Summer Infinity Scarf
A summer infinity scarf is a great addition to any outfit!
Tiny Starfish Necklace
Stars are so pretty, and this tiny starfish on the necklace is so dainty!
"Sisters make the best friends" Photo Sign
Your sister will forever be your best friend. You can pin pictures of her kids, your kids, and you two onto this photo sign and make it an even more special gift for her for Mother's Day.
Rouxbe Online Cooking Course
Does your sister love to cook? Splash out and get her an online cooking course from Rouxbe. There are tons of class choices and as a bonus, she can bake or cook you delicious delicious food while she takes a course! Click here to read a full review of Rouxbe.
Gold Plate Personalized Bracelet
Personalize this gold plate bracelet with her name for a simple, yet meaningful gift if finding the perfect gift is proving to be too hard. She will love it even more because it comes from you.
Magnolia Gift Set with Body Butter, Soap, and Bath Bomb
Give her the gift of luxury at home this Mother's Day with a body butter, soap, and bath bomb set to treat herself.
"Let go and let God" Coffee Mug
Remind her that she is not in control of everything and should do what she can, but let go and let God handle it when she's done all she can.
"Hug dealer" Shirt
Moms and sisters are hug dealers, they give everyone hugs, all the time!
Sister Monkey Necklace
This necklace is a little bit silly, but also super sweet. A monkey "sister" necklace to wear and get smiles wherever she goes.
"Ohana means family" Picture Frame
Ohana means family. The sisters on Lilo and Stitch said this to each other all the time, which makes this picture frame the cutest things ever.
Personalized Glass Cutting Board
Every woman needs their very own personalized glass cutting board for their kitchen!
"The greatest sister ever" Coffee Mug
Your sister is the greatest sister ever, no doubt about it in either of your minds!
Silver Flower Stud Earrings
Beautiful silver flower stud earrings for the most beautiful sister you have this Mother's Day!
A gift for your sister usually isn't a hard thing to find, but sometimes we put so much pressure on ourselves to find the "perfect" gift. It's important to remember to just get her something special and meaningful, and if all else fails, it is really the thought that counts!