Disclosure of Material Connection: Some of the links in this post may be "affiliate links." This means if you click on the link and purchase an item, I will receive an affiliate commission. Disclosure in accordance with the Federal Trade Commission's 16 CFR, Part 255. This site is a participant in the Amazon Services LLC Associates Program, an affiliate advertising program designed to provide a means for sites to earn advertising fees by advertising and linking to Amazon.
Let's face it, sometimes buying Christmas gifts for 18 year old girls is one of the hardest things ever. Now, your little girl is technically an adult, but very much a teenager at the same time, and you have no idea what to get her.

The Perfect Christmas Gifts for 18 Year Old Girls
Giving your teenager something thoughtful, yet mature, is the key to Christmas giving success. Even when dealing with 18 year olds! Hopefully these great gift ideas will inspire you as you hunt for the perfect Christmas gift.
"Hello gorgeous" Glitter Makeup Holder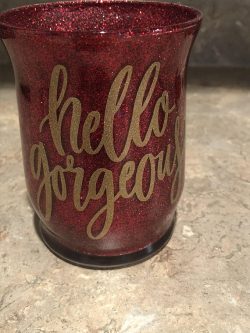 Perfect if she's into make up! Remind her that she is gorgeous, and give her a stylish and glittery makeup holder to hold all her brushes.
Unicorn Body Scrub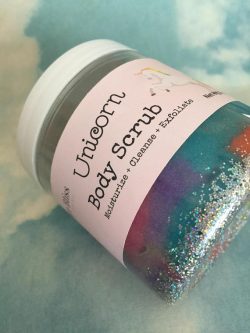 Even an 18 year old girl will appreciate this fun unicorn body scrub. Winter's also a time of dry skin, so any kind of skin care is a good idea for Christmas.
"You are strong, you are brave, you are loved" Word Art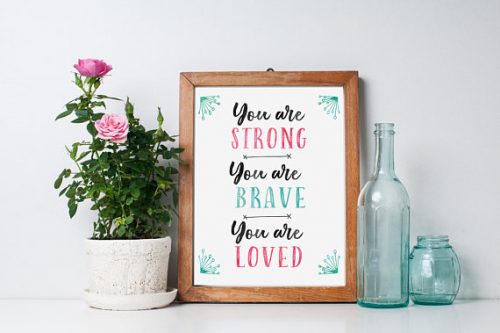 Sometimes she needs the visual right in front of her to remember that she is strong, brave, and loved. Put this word art print into a frame so she can hang it on her wall and have it stand as a reminder every day.
Sloth Girl Keychain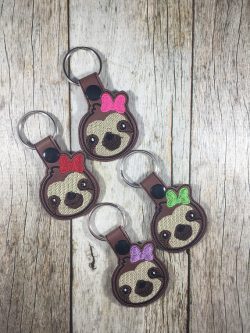 Whether it's to attach to her keys or hang from her college backpack, a cute keyring like these sloths are a great Christmas gift or stocking stuffer idea for teenage girls.
"Nope" Tote Bag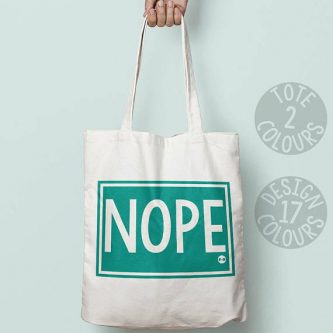 Let her be a teenage rebel. This "nope" tote bag just says what she's probably thinking about the situation.
Gold Monogrammed Letter Tumbler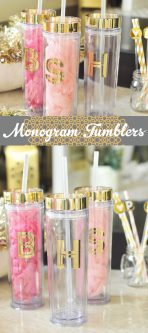 Stylish gold tumbler with her initials monogrammed on it will help her stay hydrated with her drink of choice.
"On fleek" Shirt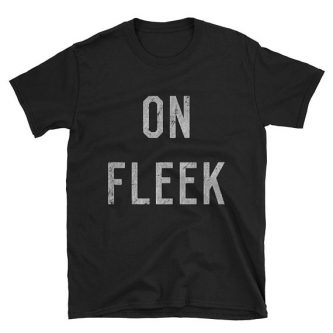 Whether it is their makeup, eyebrows, outfit or amazing personality, your 18 year old girl is always on fleek.
Goodnight Dorm Room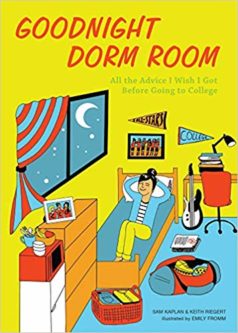 If she hasn't started college yet, or if she's only finished her first semester, this book would make a great gift idea. It's full of practical tips and funny pictures, perfect for a young college student.
Monogrammed Ball Christmas Ornament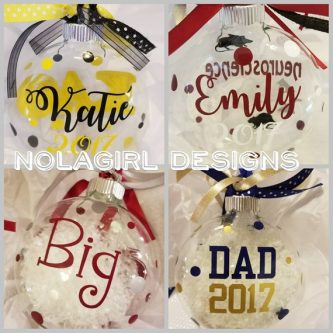 A pretty ball ornament with her name on it will make the tree look even more special next year. Even better, if she's moving out to her own place she'll have something to put on her own tree.
Unicorn Makeup Bag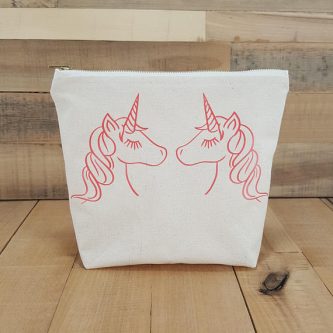 If she's a makeup fan she can keep it all together on the go with this adorable bag. Even if she doesn't like make up, any unicorn fan will love putting whatever inside this adorable pouch.
Mermaid Animal Coffee Mug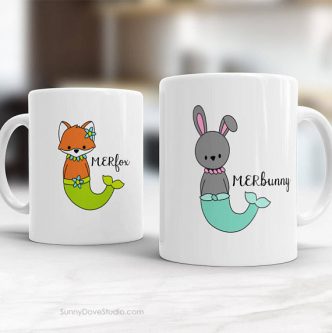 At eighteen, she's probably still discovering the magic that is coffee. Whether she's a total newbie or already a caffeine addict, get her a cute mug for Christmas so she can enjoy her favourite hot beverages all winter long.
"Warm & Snug, Sweaters & Hugs" Wall Art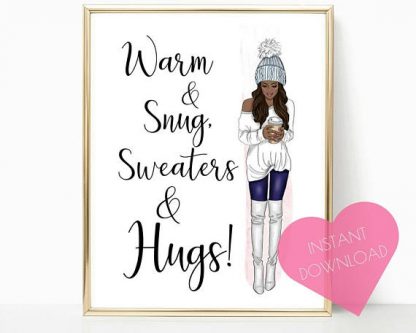 Winter is all about being warm and snug at home, wearing sweaters and giving warm hugs. This would make the perfect piece of decor in her room or dorm.
Snowflake Necklace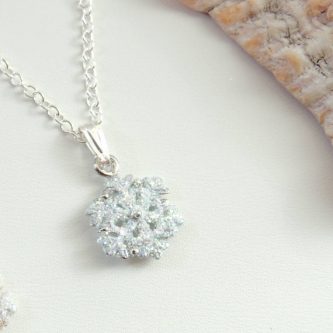 Winter is just starting, and that may mean snow, or it may not. This stylish and pretty snowflake necklace will make a nice addition to any outfit she wears.
"Happy girls are the prettiest -Audrey Hepburn" Wood Sign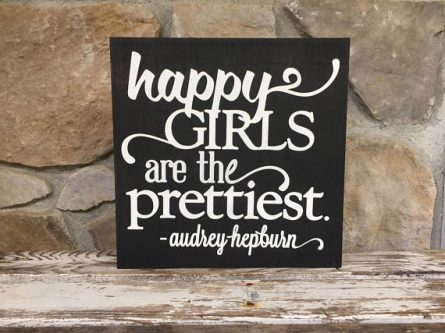 Remind her that the prettiest girls are the ones who are happy and confident with this wooden sign.
Reindeer Earrings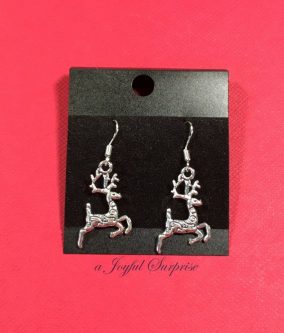 These reindeer earrings will look beautiful on her ears for the holidays.
"Pizza is bae" Tank Top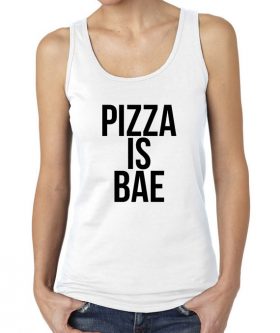 Even if you don't know what it means, she definitely will. (Spoilers: it means she loves pizza.)
Cat Mermaid Bookmark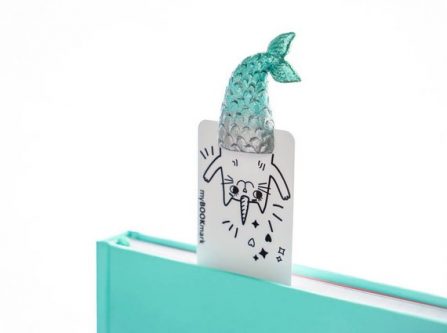 If she is a bookworm, she definitely needs a cat mermaid bookmark to keep her place in the books in a stylish way.
Burrito Blanket
Everyone gets cold, especially 18 year old girls. Keep her warm all winter wrapped up like a delicious burrito in this appropriately burrito themed blanket.
Airpod Case (With Hooks)
If she's a fan of her airpods, consider getting your teenage girl a case for them this Christmas. Something with a hook is handy, since the official one doesn't have one. If your 18 year old girl doesn't already have a pair of airpods or great wireless headphones, that would also make a great gift idea.
A Great Cookbook
If she's a beginner chef, this cookbook would make a perfect Christmas gift for a young adult. Combine it with some basic cooking tools to really get her started. If your 18 year old girl is already a budding chef then pick up something more complicated.
Help her feel glamorous, beautiful, and strong with any one of these gifts. Even if she didn't know she wanted them before, they are fun and thoughtful Christmas gifts for 18 year old girls that she'll be delighted to open on Christmas morning.