Disclosure of Material Connection: Some of the links in this post may be "affiliate links." This means if you click on the link and purchase an item, I will receive an affiliate commission. Disclosure in accordance with the Federal Trade Commission's 16 CFR, Part 255. This site is a participant in the Amazon Services LLC Associates Program, an affiliate advertising program designed to provide a means for sites to earn advertising fees by advertising and linking to Amazon.
If you have a girlfriend you might be thinking what would make the perfect gift for Easter this year? I have 20 Easter gift ideas below that might be a perfect fit. You will find a variety of items below that will wow her. Whether you create a fun little Easter basket full of goodies or give her just one or two items from the list, she will be impressed!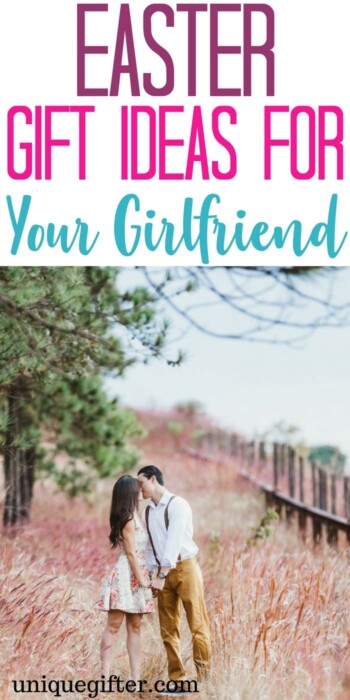 Special Easter Gift Ideas For My Girlfriend
These cute easter gifts are perfect for filling your girlfriend's Easter basket or just getting her something special to celebrate the spring season.
Unicorn Whipped Soap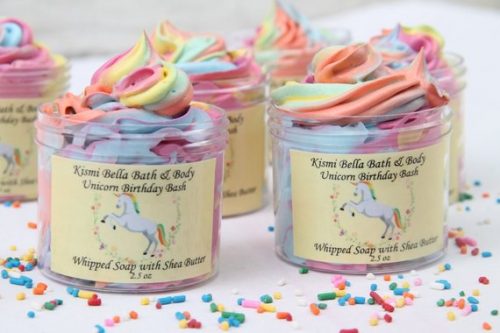 You can't tell me this is not the prettiest soap you have ever seen. Give her the gift of silky smooth skin and the beautiful rainbow colored soap. She will be sure to give you a big hug as a thank you for this gift.
Monogrammed Pajama Shorts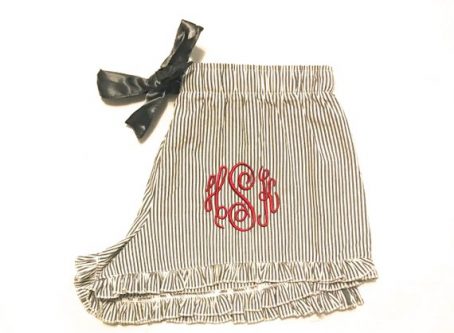 Let her get nice and cozy in these pajama shorts that are monogrammed with her initials. The print is so fun and playful and they are so soft and comfy to wear.
Bunny Necklace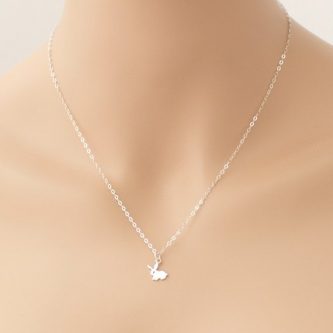 Jewelry is always a good option, and this Easter bunny necklace is dainty and very simple but extremely adorable. I love this piece, because even though it is a bunny, it can be worn all year round if she wants.
Diffuser Bracelet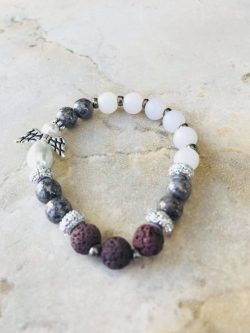 This bracelet is great for anyone who loves essential oils. It has porous beads that you can add a few drops of your favorite essential oils, and it will diffuse throughout the day when you move your arm around.
Namebar Bracelet
Handstamped bracelet with your girlfriend's name on it. This is a very chic style bracelet that would be perfect to wear alone or stack with other jewelry.
Kimono Silk Robe
Give a silky smooth robe of luxury this Easter. They have different colors to choose from, I love this bright colored robe. Great to wear as she is getting around for the day!
Floral Scented Bath Soap
This is a very sweet gift to give, as it allows her to relax after a long day. These are pretty rose style bath soaps that have a light floral fragrance. They are gorgeous and will give her skin that hydration and smooth feeling she wants.
Nail Polish Set
If your girlfriend likes to pamper herself, give her some pretty spring colored polishes for her to do her nails and toes with. This is a very affordable set, that is full of pretty colors.
Catcher Bird Scarf
A very lightweight scarf perfect for warmer weather. This is a fun piece to add to an Easter basket to help her dress up any outfit, and the birds on it are really fun.
Pastel Travel Mug
Having a mug for on the go is so popular right now, so why not give her this really sophisticated pastel travel mug. It is very elegant and fun and she will love drinking her water, tea, or soda from it.
Too Faced Shadow Palette
If your girlfriend loves makeup, this Too Faced palette is a home run. It offers stunning colors of shadows that are nice and pigmented and perfect for Spring and Summer.
Dandelion Seed Necklace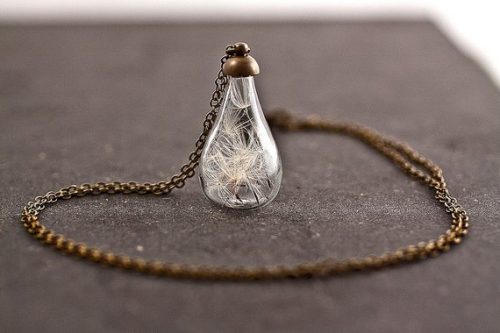 Easter is all about spring, so when I saw this necklace I thought how unique. It is a teardrop style class container and inside are actual dandelion seeds!
Lilly Pulitzer Keychain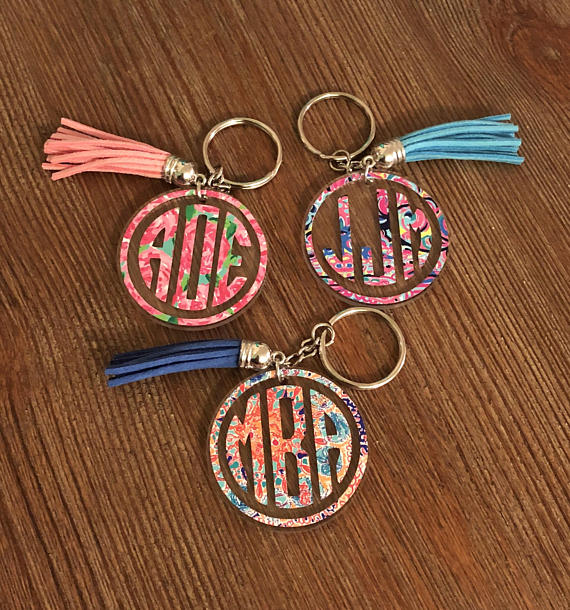 These Lilly Pulitzer Keychains are absolutely darling and would be perfect as a small gift for your girlfriend. Put her initials on, and it can be a fun personalized gift.
Bunny Earrings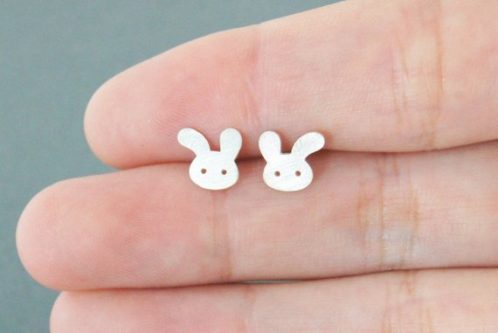 Find yourself thinking "my girlfriend is cute as a bunny" and want some Easter gift ideas to match? These bunny stud earrings are so pretty, and simple. They are nice and small but offer a sophisticated look. They are sterling silver and brushed with a finish.
Beachy Drink Wrap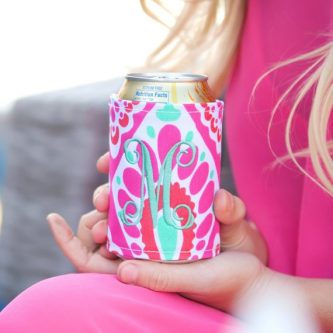 If you love spending time outdoors together, she might like this fun drink wrap to keep her drink cold on those warmer days. I love the bright colors of this wrap.
Pop Socket
This is a very stunning marbled pastel colored pop socket. You attach to the back of your smartphone and it helps you use to hang on to your phone a bit better. Plus it is stylish and she will love showcasing it when she is on her phone.
Cross Necklace
Another jewelry piece but also perfect for Easter and remembering Jesus. I love the side style cross necklaces they are very youthful and fun. They go with any outfit whether she is dressed up or down for the day.
Preparing For Easter Devotional
Help her grow closer to the Lord in this devotional as she prepares for Easter to come. C. S. Lewis helps share all things that took place leading up to Easter. It is a wonderful devotional.
Candy Basket
If your girlfriend has a heart for sweets, this is a really cute Easter bundle you can buy her. She gets a cute stuffed animal, sweet treats perfect for chocolate lovers.
Christian Tee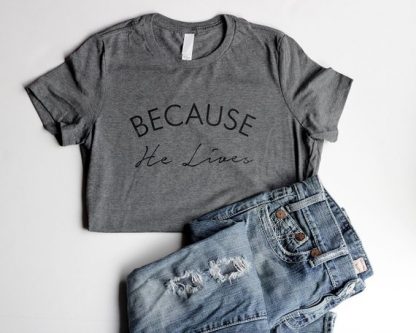 If she's a Christian celebrating at easter, give her this, Because He Lives Christian t-shirt. It is super soft and comfy, and great for dressing up or down!
Hopefully "what should I get my girlfriend for Easter" has been answered with these gift ideas. Now it's time to learn How to Host an Amazing Easter Egg Hunt and hide them for an Easter surprise!