Disclosure of Material Connection: Some of the links in this post may be "affiliate links." This means if you click on the link and purchase an item, I will receive an affiliate commission. Disclosure in accordance with the Federal Trade Commission's 16 CFR, Part 255. This site is a participant in the Amazon Services LLC Associates Program, an affiliate advertising program designed to provide a means for sites to earn advertising fees by advertising and linking to Amazon.
Yes, we all have one. Wild hair, a make-up free face and that serene, permanent, inward smile, not to mention a well-loved home with dream catchers, wind chimes, exotic smells and fair-trade items galore. But you've got to love them, those neo-hippies. When you're with them, it seems as if everything is right in the world, even if it isn't. The good thing about the New Age trend is that there is a never-ending abundance of paraphernalia; you've just got to find the items that your well-intentioned friend won't already have. Here are a few suggestions for whacky and wonderful gift ideas if it happens to be their birthday or Earth Day… or whatever.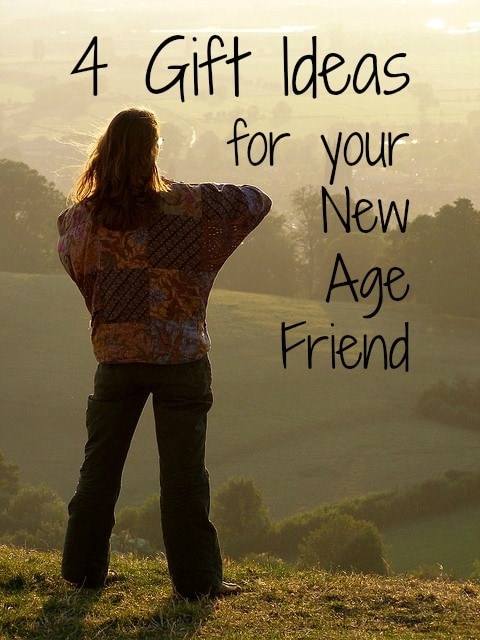 1. Tarot Cards
Even if your friend is a fresh face to New Age living, they'll most likely have at least heard of tarot cards. Supposedly an ancient divination system to read fortunes and solve problems, tarot cards are an interesting activity to get stuck into. Your friend can even give you a Love Tarot reading, eventually. Although you might want to make sure they're 'trained' before they start telling you to get a divorce.
2. Selenite Crystals
Selenite is a beautiful white 'peaceful' crystal that apparently has high vibrations and assists in contacting spirit guides and angels. You can get a range of different items made of selenite such as crystal pendants, pillars, candle holders and even crystal balls. Even if you don't want your friend to become Mystic Meg, this stone is actually really pretty so I'm sure it will make a welcome addition to their growing collection.
3. Aura Spray
Your friend can 'fluff up' their colourful vibration frequency with an energetic aura spray. A simple spray and you can neutralise negativity, harmful radiation and 'damaged human electromagnetic energy fields'. Sounds like a miracle in a bottle to me. Maybe the next rare occasion your friend starts getting hot-headed about non-vegetarianism, a couple of quick sprays should calm them down.
4. Music for Meditation
Ever wondered what that awesome, dreamy music is whenever you step into your friend's den of a home? It was most likely relaxing music for meditation. Try gifting your friend some Deepak Chopra (he's really famous) and I'm sure they'll be forever grateful.
You might not want to encourage your friend's New Age obsession but a little consideration will go a long way. And even if you think it's a load of nonsense, appreciating someone else's interests says a lot about how much you care.
[Photo – Creative Commons Attribution Share Alike – treehouse1977]