Disclosure of Material Connection: Some of the links in this post may be "affiliate links." This means if you click on the link and purchase an item, I will receive an affiliate commission. Disclosure in accordance with the Federal Trade Commission's 16 CFR, Part 255. This site is a participant in the Amazon Services LLC Associates Program, an affiliate advertising program designed to provide a means for sites to earn advertising fees by advertising and linking to Amazon.
The traditional Christmas tree is surprisingly unfriendly to the environment. This starts with how the trees are grown and continues right on to how it is decorated. But, there are a few Eco-Friendly Christmas Tree Ideas for you.
Easy Eco-Friendly Christmas Tree Ideas
You can do several things to have a more eco-friendly tree this year. Enjoy the holidays with these fantastic ideas.
Potted Christmas Tree
Rather than going out and getting a tree that has been cut down or getting an artificial tree to consider getting a potted live Christmas tree instead. This is an excellent option for anyone who has a yard or a balcony where they can put the tree during the rest of the year. When the tree is too big to fit inside your house after a few years, plant it in the ground and get a new one. Watching your tree grow over the years will bring great joy to your whole family. It won't take long for it to feel like your tree is part of your family. Do a little bit of research to find out which kind of tree would do best where you live; there are more than 35 species of trees that are used!
Rent a Tree
If keeping a potted Christmas tree isn't an option for you, then you might want to consider renting a tree instead. This isn't available everywhere yet, but there are a lot of places all over the world where you can rent a Christmas tree for the season, then they take it back. Sometimes these trees are artificial; sometimes they're real; you just have to see what is available where you live. There are also some places that are the exact opposite. You own the real tree, but it gets stored and taken care of somewhere else for the rest of the year. When Christmas time rolls around, you go pick up your tree then take it back at the end of the season.
Buy Ornaments Made from Natural Materials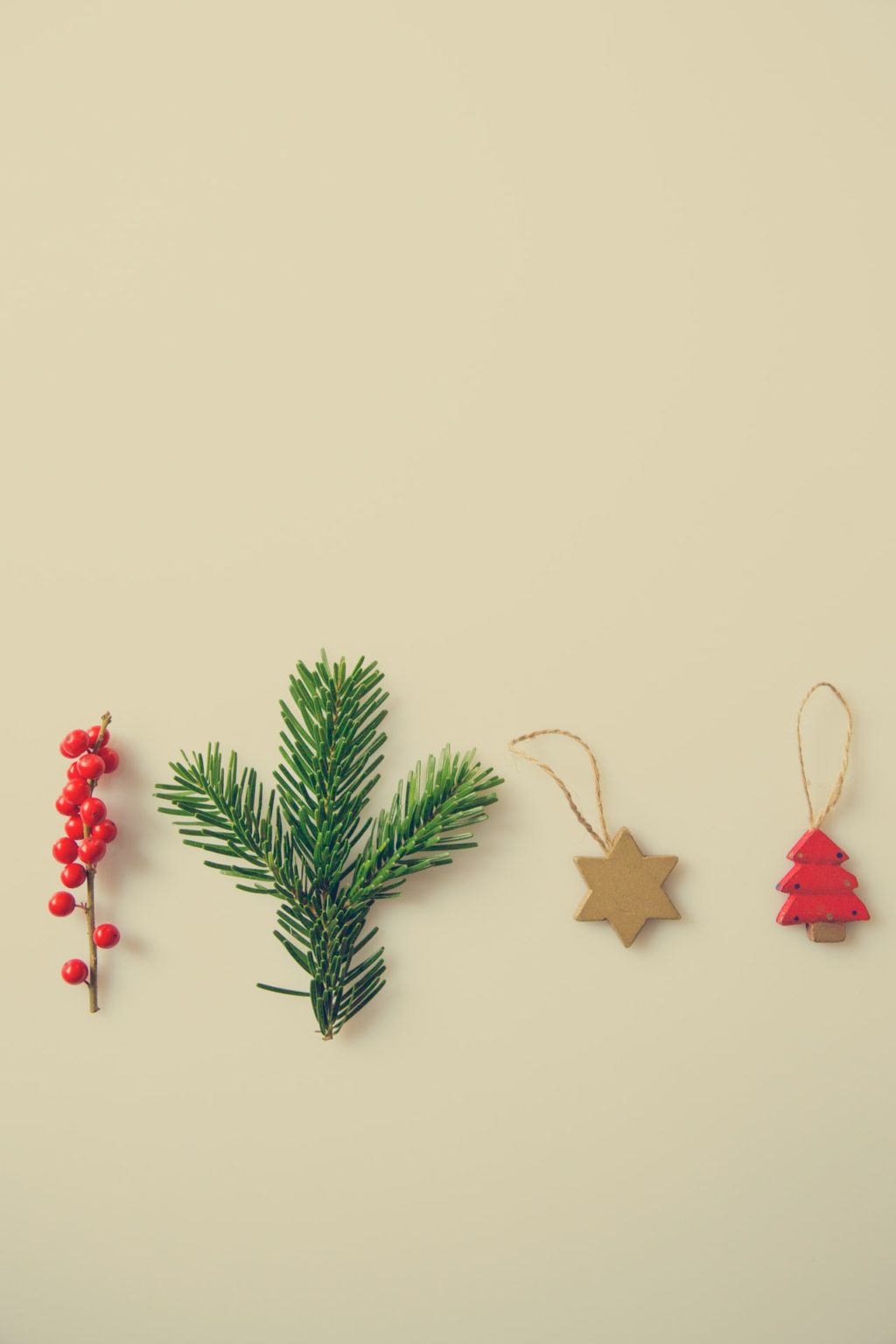 Most, if not all, mass-produced Christmas tree ornaments are harmful to the environment in one way or another. It might be that they're made of cheap plastic or they're treated with chemicals to make them last. But, you can find ornaments made from natural materials that cause no harm. These are typically locally made and found at arts, and crafts shows or online. Or you can even make them yourself. Pinecones make wonderful ornaments on Christmas trees. If you're lucky enough to live near a large body of water, driftwood is also fantastic. You can also use bundles of cinnamon sticks and slices of dried fruit to make your tree look and smell fantastic. Get creative with what you have in your environment. Even a bunch of moss can be made into an ornament with a little bit of string and your imagination or a few minutes on Pinterest.
LED Christmas Lights
If you're going to have lights on your Christmas tree, make sure that they are energy-efficient LED lights. They use less power, which saves the environment and your wallet. Also, only have your tree on when there's someone in the room to enjoy it. Don't leave the tree turned on overnight and make turning it off when you leave the room as normal as turning off the room lights.
I hope you've enjoyed these unique eco-friendly Christmas tree ideas for this season!
Looking for some more Christmas articles? Check these out: