Disclosure of Material Connection: Some of the links in this post may be "affiliate links." This means if you click on the link and purchase an item, I will receive an affiliate commission. Disclosure in accordance with the Federal Trade Commission's 16 CFR, Part 255. This site is a participant in the Amazon Services LLC Associates Program, an affiliate advertising program designed to provide a means for sites to earn advertising fees by advertising and linking to Amazon.
Whether they're a professional or an amateur, these gifts will help your favorability sore with the pilot in your life. These ideas are practical and fun for anyone who's enthusiastic about flying.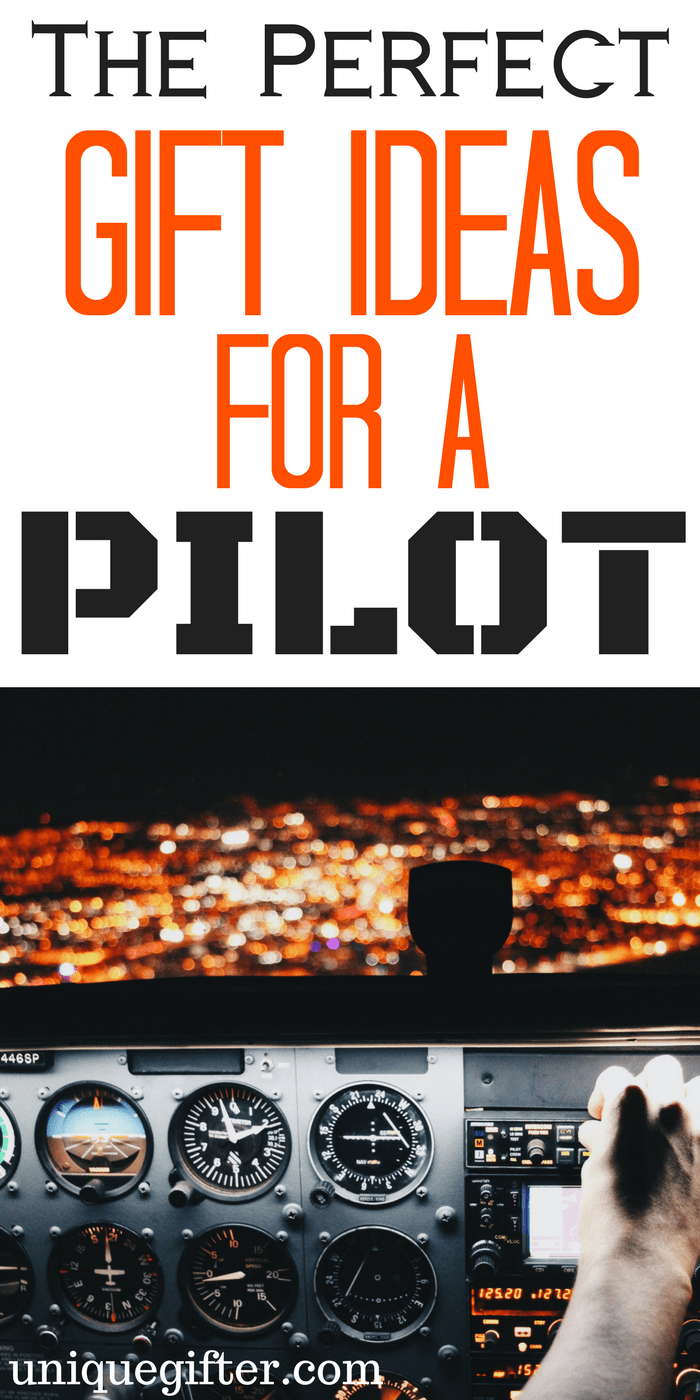 How Planes Fly Mug
The pilot you buy this for will enjoy watching fear wash over the faces of anyone who witnesses them drinking out of it before a flight.
Passport Holder
More of a practical gift idea but it's nice to have your passport in a classy looking holder, especially if you fly professionally.
Propeller Cufflinks
Whether they have to dress up for work or it's just a special occasion, a pilot is sure to love these fun cufflinks. It's also a great conversation starter when you're out.
Airplane Earrings
Another one for dressing up, this time for the more feminine of pilots. These could even be worn to work.
Doormat
This is great pilot humour – the doormat is labelled for departures and arrivals like at the airport. Iti would make a perfect housewarming gift.
Hanging Toiletry Bag
Being a pilot usually comes with a lot of travelling. Get them something practical that they can really use, like this hanging toiletry bag.
Custom Sign
Whether you're labelling the enthusiasts backyard hangar or a room in the house, this custom sign can be hung anywhere the pilot wants.
Pilot Keychain
If you're looking for an inexpensive gift for a pilot this keychain makes a cool, unique choice. It has a little plane and a pilot symbol charm.
Art Print
Sometimes it's fun to make jokes. Other times it's fun to display those jokes in your home for everyone to see.
Travel Journal
As the pilot in your life reaches new destinations they can record their experiences in this unique travel journal. It highlights some unique things about different places that you otherwise might not think about.
Aviator Sunglasses
Come on, it's the classic look! Can you even call yourself a pilot if you don't own a pair of aviators?
Fly Safe Coin
It's the kind of job where you worry about them when they're at work. Give this gift to the pilot that you want to return home to you safe and sound so they can think about you while you're apart.
Portable Espresso Maker
Pretty much any portable gift is a good idea for someone who travels as much as a pilot does. This is great for a pilot who loves coffee but often stays in places where it's not easily made.
Flight Notes Journal
These little pocket companions are great for all kinds of pilots to take notes. There's also handy charts and information about aviation inside.
Propeller Replica
If you're looking to get a decor piece of a pilot these customized propeller replicas are a great choice. Make sure to include your personal message like an anniversary or special quote.
Airplane Coasters
These coasts have really nice vintage aviation schematics printed on them. They're also made of marble so they'll be sturdy and look great.
Whisky Glasses
And if you're getting the pilot the drink coasts you might as well include some whiskey glasses to go with it. These ones have different types of aircrafts on the side.
Universal Plug
Gone are the days where you have to take with you a bunch of different plugs or special travel appliances. Get a pilot one of these and they'll be ready to go anywhere.
Travel Toiletries
Since pilots are going to be travelling you might as well help them out by giving a toiletry gift set that has travel sized products in it. This one is great for dealing with that dry cabin air.
Pilot T-Shirt
People will be left wondering if it's a joke or a threat. Perfect for a pilot who doesn't take themselves too seriously.
Have fun celebrating their cool job with these gift ideas. Hopefully you'll get the chance to fly with them sometime!