If your father, or your kids' father, is a traveling dad, they really need something special. Traveling is a big sacrifice, if it's for work, even if it may be fun sometimes. These Father's Day gifts are a perfect way to show traveling dads that you care about them and miss them.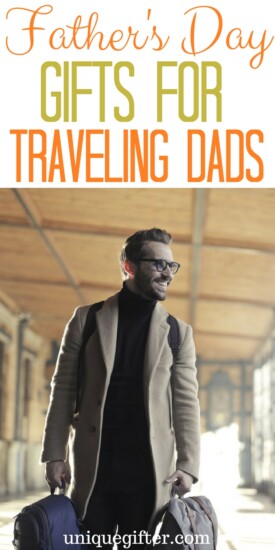 The Best Father's Day Gift Ideas for Dads Who Travel a Lot
Most of the time it is likely tough for him to be gone from family. Make it easier and more fun for him by giving him something meaningful, and also show your love for him at the same time with one of the following gifts! We also have some welcome home gift ideas that any husband or dad would appreciate.
Traveling dads are amazing, they work so hard for their family. However, it can be hard on both of you to be away from each other. So that's why a nice, meaningful gift, will make their Father's Day even better!