Disclosure of Material Connection: Some of the links in this post may be "affiliate links." This means if you click on the link and purchase an item, I will receive an affiliate commission. Disclosure in accordance with the Federal Trade Commission's 16 CFR, Part 255. This site is a participant in the Amazon Services LLC Associates Program, an affiliate advertising program designed to provide a means for sites to earn advertising fees by advertising and linking to Amazon.
Losing your dad is very hard, so here are some Father's Day Gifts For A Cemetary Or Grave Decoration that will honor him. There are many beautiful options available to choose from and I am certain he would love them all. This list will make searching for the perfect decorations at least a little easier.
Meaningful Father's Day Gifts For A Cemetery/Grave Decoration
Father's Day is Just Around the Corner!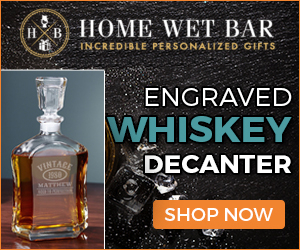 Even if your dad has passed, you can still celebrate what an amazing father he was. Take a look at these thoughtful ideas.
Memorial Ribbon
Celebrate Dad in an elegant way with this beautiful Memorial Ribbon.
Cemetery Cross
Keep it simple this Father's Day with this one-of-a-kind Cemetery Cross.
Marble Photo
Use this Marble Photo as a permanent piece of decor for Dad's grave.
Double Headstone Saddle and Vase Bushes
Decorate Dad's headstone with this absolutely beautiful Double Headstone Saddle and Vase Bushes Set.
Patriotic Wreath
If you are looking for the perfect Father's Day gift for a late Dad who served in the U.S. military or was super patriotic, you don't need to look any further than this unique Patriotic Wreath.
Heart Wreath
Nothing says "I love you" quite like the symbol of the Heart.
Flickering Candle Saddle
Add a feeling of warmth and peace to Dad's gravesite with this lovely Solar Powered Flickering Candle Saddle.
Grave Jewelry
This Engraved Memorial Stone Grave Jewelry is an elegant piece that Dad would absolutely love.
Sports Fan Cemetery Vase
Deck out Dad's cemetery plot with an arrangement in the theme of his favorite sports team.
Personalized Grave Marker
Pay homage to the memory of Dad with a Personalized Grave Marker.
Floral Wreath
This beautiful Floral Wreath comes in the most calming and peaceful mix of colors. It is sure to add a loving touch to Dad's grave.
Red Rose Arrangement
Remember Dad this Father's Day with this absolutely elegant Red Rose arrangement that will be quite the eye-catcher.
Patriotic Ribbon
This unique Patriotic Ribbon is the perfect piece to add to the gravesite of a late Patriot.
Headstone Saddle
If you are looking for a Headstone Saddle that is perfect for the summer, this one is definitely it.
Blue Rose Arrangement
If blue was one of Dad's favorite colors, you might want to consider this Blue Rose Arrangement to celebrate his memory this Father's Day.
Resin Sign
This Resin Sign is a simple piece to pay homage to Dad this Father's Day.
Suncatcher
Dad's light will continue to shine, and this angelic Suncatcher is a beautiful reminder of that.
Grave Ornament
Give Dad's grave a unique rustic feel with this sturdy Grave Ornament.
Grave Blanket
Personalize a Grave Blanket just for Dad as a sweet "Thank You" this Father's Day.
Cemetery Decoration
If dad was a big fisherman, this solar light would be the perfect way to decorate his grave.
Dad would most certainly be proud of the thought and care that went into celebrating his love and dedication to his family. A beautiful piece of grave decor is a sweet gift that the entire family could appreciate.