Disclosure of Material Connection: Some of the links in this post may be "affiliate links." This means if you click on the link and purchase an item, I will receive an affiliate commission. Disclosure in accordance with the Federal Trade Commission's 16 CFR, Part 255. This site is a participant in the Amazon Services LLC Associates Program, an affiliate advertising program designed to provide a means for sites to earn advertising fees by advertising and linking to Amazon.
There are certain items that are special to Canadians, like items only available in Canada, or items only Canadians tend to eat, use or collect. If you have a Canadian who is abroad or a Canadian-to-be, these are great gift ideas that a Canadian would recognize and love! If you are Canadian you will totally get the love of these items below. They make great gifts!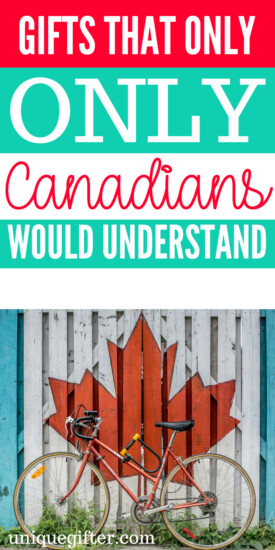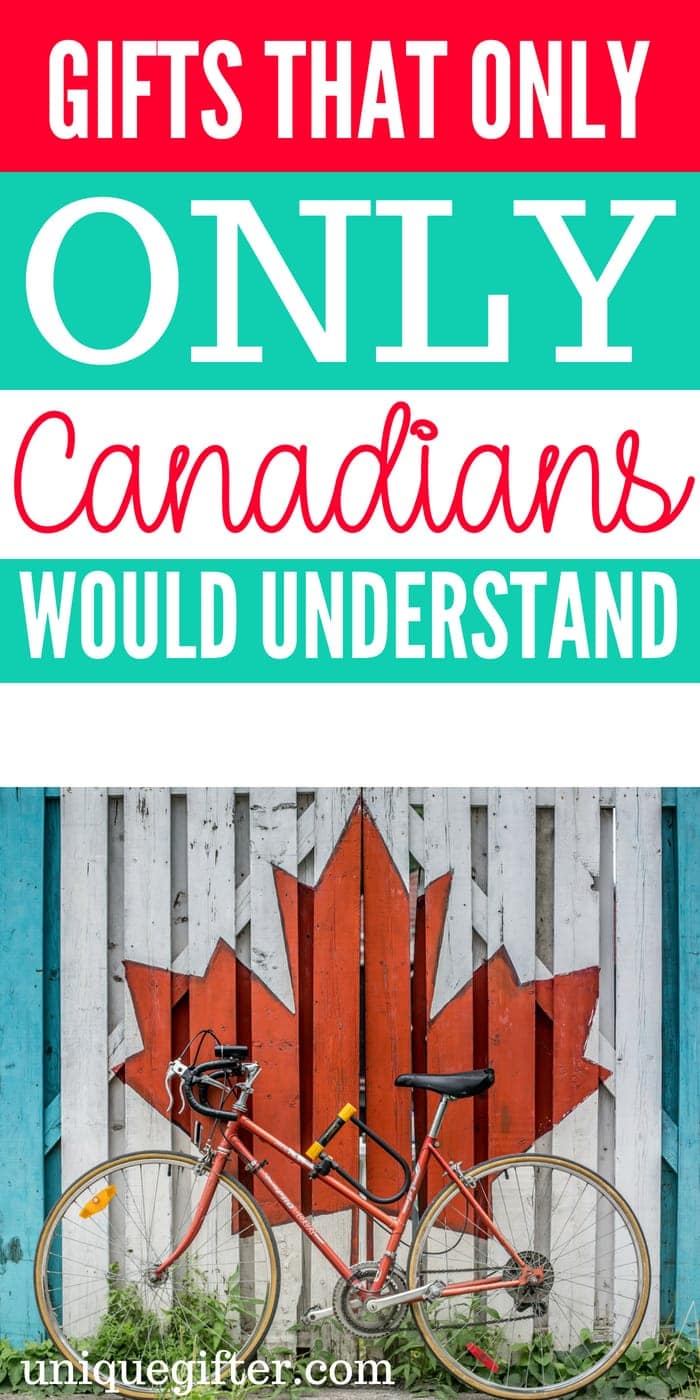 Fun Loving Gifts That Are Truly Canadian
The Milk Bag Cutter "Snip"
Not to be confused with any other household tool, this is a milk bag cutter. These beauties are used for cutting the corners off of the milk bag. Yes, our milk comes in bags! When you are finished, simply use the magnet to stick it back on the fridge for easy access.
The Milk Bag Organizer
So now that we are familiar with how our larger supplies of milk are sold (in a 1 litre bag, of course!), you can organize these bags simply and easily in your fridge. Here is the milk bag organizer.
The Milk Bag Pitcher
What else holds milk in a bag? The milk bag pitcher holds the bag upright to reduce any spillage or sagging while pouring. After all, you cannot simply place the bag in the fridge on its own!
Tim Hortons CANADA 150 Years Ceramic Mug
Once upon a time, there was a hockey player named Tim Horton. He hailed from the province of Ontario, where he and others founded a coffee-and-doughnut shop called Tim Horton's. This became a cornerstone piece of Canadian history. Recently, the company was purchased by a non-Canadian entity, however, Canadians will always fondly remember Tim Horton, and what he made into his legacy.
Celebrate Canadian + Coffee with this mug.
So you want something Canadian, Eh? The Mug
Ever wonder why Canadians are so fond of gimmicky mugs? It gets cold! We enjoy every kind of beverage in mugs, from plastic bagged milk to hot cocoa. Learn the meaning of the ultra-Canadian term, eh?
Collectibles
Canadian Moose Plush With Red and White Canada Flag Sweater and Toque
Aww, who can resist this cuddly guy? Give a gift of a Moose! They can conquer any kind of hardship, homesickness and loneliness!
Editor's Choice Canadian Gift Idea
Harmsen's Hockey Stick BBQ Scraper
Handmade items made from recycled broken hockey sticks. Harmsen's Hockey currently offers bottle openers and Wood BBQ grill scrapers as well as custom items and t-shirts.
150 Years of Canadian Beer Labels Coffee Table Book
Do you remember Dow or Labatt? If you have a beer aficionado on your list, imagine the enjoyment on their face while reliving the good times. This book dates back to 1870 and stretches from one end of Canada right to the other.
Canadian Penny Keychain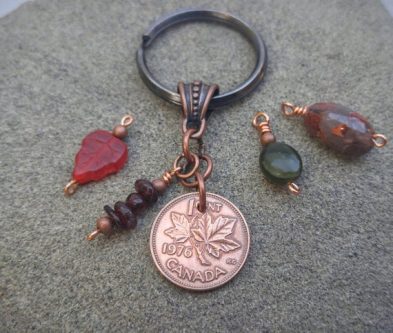 We all said goodbye to the penny in 2012! Gift a lucky penny on a keychain with your choice of stones to adorn it. You can even pick the year. Celebrate a special date with a personalized lucky penny keychain.
Canadian Music: Oh What A Feeling 4 cd Box Set
A compilation of Canadian music artists will warm your heart and soothe your soul. This mixed set has a little something for everyone. Who doesn't need a "Vital Collection of Canadian Music", eh?
Mens Canadian Geese Tshirt
I once heard a tale: Canadians are so polite because we give all of our aggression to the geese! If you are looking to give some style in a big Canadian way, you can't go wrong with this beautiful blue t-shirt.
A Pocket Guide to Ontario Wines, Wineries, Vineyards, & Vines
Canada isn't partial to just beer. We have an amazing collection of wine as well! Check out the Pocket Guide to Ontario Wines, Wineries, Vineyards & Vines, then plan your own expedition to wine country in beautiful Niagara-on-the-Lake! (Only 20 minutes from the honeymoon capital of the world!)
**The Great Canadian Beer Mitt**
This is not just for beer fanciers, as a wine bottle or can of pop (soda) fits just as well. The Mitt keeps hands warm in cold spaces, whether it's at the arena or a walk around the igloo.
Canadian Maple Leaf Flag Beach Towel 60 x 30 Canada by Canadian Maple Leaf Flag Beach Towel 60 x 30 Canada
Never lose your beach chair again! The towel that says I Am Canadian! makes a fantastic travel gift. Everyone loves a Canadian!
Anne of Green Gables In the Garden Quilt Wallhanging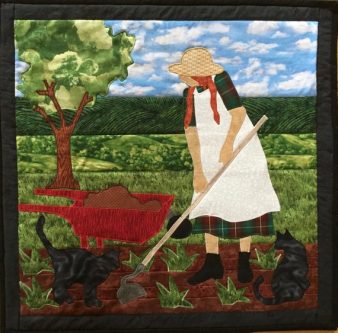 A true heirloom piece, this wallhanging brings out the magic of our eastern girl, Anne of Green Gables. Choose from an assortment of scenes. Perfect for a child's room right up to a reading nook.
Luggage Tags, Foonii 4-Pack Canadian Flag Luggage Tag Labels, International Carry-on, Business Card Holder (Red/White)
Did I mention everyone loves a Canadian? Declare it loud and proud on your luggage, as a decoration, or even as a business card holder.
Consumables
Award Winning Escuminac Canadian Maple Syrup Gift Bundle
What's better than true Canadian Maple Syrup? A bundle of three! This gift bundle is a fantastic trio of different syrups to entertain your pallet. Made in Quebec, this is a unique treat.
Snack time! Ketchup Chips, anyone?
Yes, ketchup is a flavor of chips only available in the great white North. This interesting creation was introduced in the 70s and has proven its value to Canadians to this day. Some describe it as tasting like all the components of ketchup without the "wet" taste. Strangely enough, it never took off in the southern parts… and Canadian it remains.
NESTLÉ SMARTIES Resealable Bag, 203g
When you eat your Smarties, do you eat the red ones last? We will never know unless you are in Canada. These candy-coated chocolate treats are available north of the border only, as "smarties" are what we call Rockets in the States. Remind me to specify – I want the chocolate ones!
Kinder Eggs
The Kinder Surprise is actually an Italian inspired treat, but it's only available in Canada on this continent! Laws prohibit non-edible products from being inside edible products in the land to the south, so Canadians embrace the chocolate with the toy inside. Send some Kinder Egg Surprises to someone you love for a spark of Canadian joy.
L B Maple Treat Maple Tea, 50gm
Canadian made, this maple black tea makes a cold night festive and warm. This uniquely Canadian gift is a true treat.