Disclosure of Material Connection: Some of the links in this post may be "affiliate links." This means if you click on the link and purchase an item, I will receive an affiliate commission. Disclosure in accordance with the Federal Trade Commission's 16 CFR, Part 255. This site is a participant in the Amazon Services LLC Associates Program, an affiliate advertising program designed to provide a means for sites to earn advertising fees by advertising and linking to Amazon.
The Scorpio man is an interesting one. He is mysterious, resourceful, brave, and always keeps you guessing. If you are having trouble thinking of the best gift ideas for a Scorpio man, you are not alone.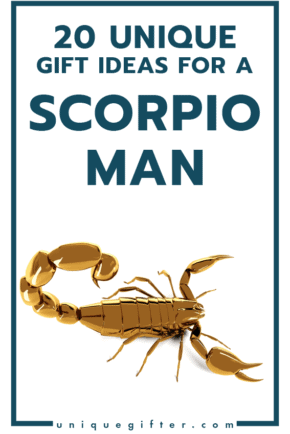 But never fear! Whether he's a horoscope junkie or only has a passing interest, he will love these gift ideas that speak to his traits.
Here are 20 gift ideas for a Scorpio man.
You don't want to show up empty-handed, do you?
Super Soft Flannel Pajama Bottoms
These super soft pajama bottoms are perfect for sleeping and lounging around the house. A Scorpio loves dark colors, so keep that in mind as you choose from the many color options.
Burt's Bees Natural Skincare for Men
Skincare for men is BOOMING right now. It is the best gift on the market right now. Try this product from Burt's Bees.
Vintage Nautical Throw Blanket
This throw blanket is unique in that it looks almost like it isn't a blanket, but don't be fooled. It is soft and looks great!
Cotton Knitted Slippers
These slippers are slip-resistant and so comfy. They are great for the cold months of winter.
The World Needs a Jetpack Unicorn
Scorpios are known for their stubbornness. Let them try to convince all of their friends that their ideas are better with this hilarious card game.
Grounds for Murder Myster Jigsaw Puzzle
Okay, so check this out: a coffee-themed murder mystery jigsaw puzzle. Sounds interesting? I think so.
Colombo: Mystery Movie Collection
A Scorpio loves a good mystery movie. How about a whole collection from this famous detective?
Indoor Water Fountain
This fountain is so cool! It features cracked glass, LED lights, and the water gracefully falls into a pile of river rocks at the bottom.
Mini Zen Garden
This gift goes perfectly with the indoor fountain. Sometimes, even a Scorpio needs to relax and enjoy peace. Finding peace in a specific place in the house can be helpful.
Green and Black's Dark Chocolate Library
A full-on library of dark chocolate goodness.
Pink Floyd T-Shirt
This t-shirt is timeless, just like the band!
Rugged and Dapper Face Cleanser for Men
Rugged AND dapper? This face cleanser doesn't mess around.
Men's Glow-in-the-Dark Constellation Bow Tie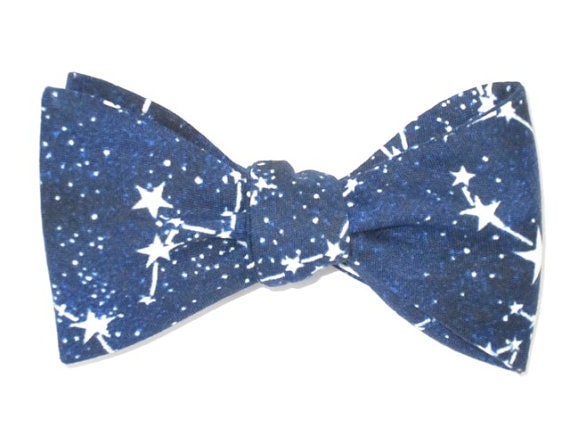 This bow tie is going to be an absolute HIT at his next party.
Modern Stars in Space Wall Print
This gorgeous print would look absolutely fantastic both as a poster and printed on a canvas.
Constellation Notebook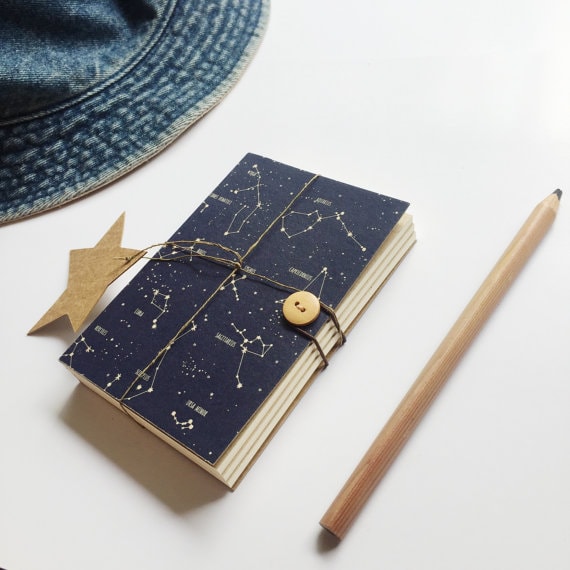 This notebook comes in two different sizes and looks awesome. The button clip is a great addition. If he's into sci-fi, we have more gifts to go with this notebook here.
The Sorting Hat Candle
Harry Potter is still very much relevant. These candles look completely magical and each house is represented by its own candle.
Unique Ceramic Travel Mug
This hand-crafted mug is perfect for the business Scorpio. Or the Scorpio who loves coffee. Dark and unique, it is a great addition to any travel mug collection.
Scorpio T-Shirt
This little critter looks so happy! There are an assortment of colors to choose from and each look great.
Scorpio Phone Case
Wooden phone cases are becoming more and more popular. With this type of case on the rise, why not show off your astrological pride with these?
Brave Heart Ocean MacBook Decal
This decal is gorgeous and not only goes on a MacBook, but also iPads as well. What a great conversation starter!
Those were 20 gift ideas for a Scorpio man. Which ones were your favorites? Leave a comment below with the gifts you thought were the most unique. If you choose to get any of these, be sure to let us know! We are @ugifter on Twitter and @uniquegifter on Instagram.