Disclosure of Material Connection: Some of the links in this post may be "affiliate links." This means if you click on the link and purchase an item, I will receive an affiliate commission. Disclosure in accordance with the Federal Trade Commission's 16 CFR, Part 255. This site is a participant in the Amazon Services LLC Associates Program, an affiliate advertising program designed to provide a means for sites to earn advertising fees by advertising and linking to Amazon.
An Aries woman is courageous, confident, optimistic, passionate, and a natural born leader. She sets high goals and conquers every one of them.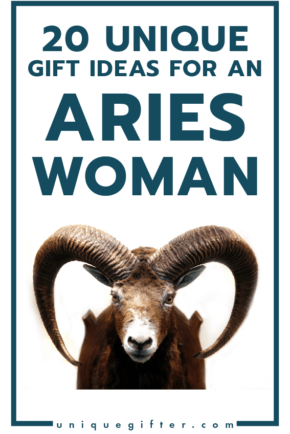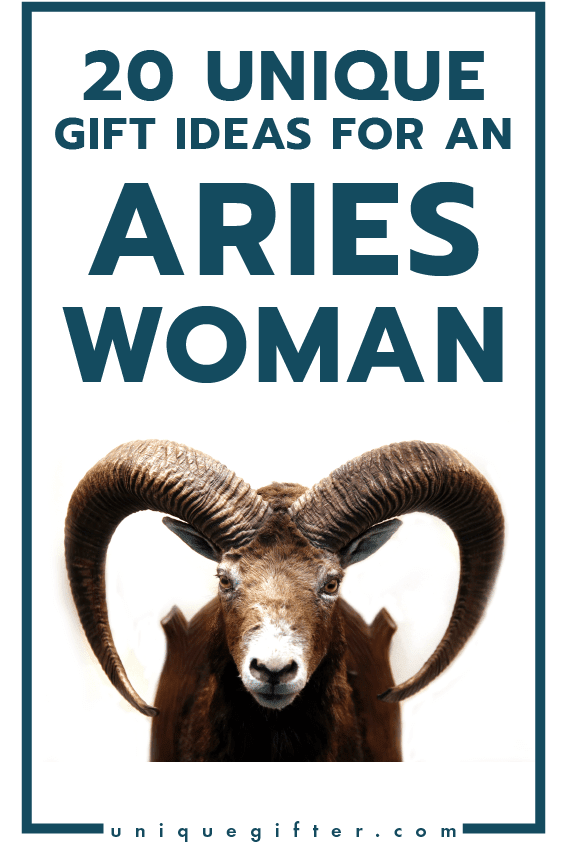 Use her astrological sign to give you some hints! If she loves reading her horoscope or not, you can find great inspiration for giving the perfect present by thinking of her traits.
Here are 20 gift ideas for an Aries woman. And if you clicked too early on our site, we have some gift ideas for the Taurus woman here. 
Gift List For An Aries
But what will you, as a gifter, give this leader?
Heavenly Tea Leaves Tea Sampler
Tea is the perfect gift for an Aries woman. Caffeinated tea to pump her up, and herbal tea to calm her down. And if she's obsessed with tea, check out our gift list for tea afficionados. 
Mountains Teapot
And a teapot to go with her new tea.
Stretchy Pajama Bottoms
Who doesn't love comfy clothing? An Aries woman is absolutely a fan of comfy, roomy pajamas.
Mood Ring
A well-known weakness of someone born under Aries is that they tend to be a little bit moody. Help your Aries friend discover her mood with this beautiful mood ring.
Inspirational Journal Cards
Who doesn't need a little bit more inspiration in their life? If she's a journalist, don't forget to check out our gift list here. 
Mermaid Journal
Keeping a journal is a great idea for an Aries woman. Something that she can write her triumphs in and take note of any steps or bumps on any journey that she may be on.
Dragon Kite
There is something so wonderful about having a kite. Even without kids, flying a kite can relieve stress and bring plenty of joy and happiness.
Rookie of the Year DVD
As baseball season approaches at around the time of an Aries woman's birthday, getting her in the mood for spring's big sport is a smart move.
The Greatest Baseball Stories Ever Told
If she is more of a reader, then give her this book full of the best baseball stories ever.
Rain Boots
Perfect for the spring weather that comes up around her birthday.
Light Active Rain Jacket
Is she a runner? Does she want to be a runner? Give her that push she needs to start running this spring with this active rain jacket.
Spring Art Sign
Remind her why her season is so wonderful with this sign.
Umbrella Earrings
The saying "April showers bring May flowers" rings true. Let her show off her season with these earrings.
Umbrella and Raindrop Necklace
Or this beautiful necklace.
Sweat Now Water Bottle
Perfect for the active Aries.
Baseball Tank Top
Help her show off her love of baseball with this tank top.
Warm and Cozy Coffee Mug
The perfect way to start off her day: warm and cozy.
Leave a Little Sparkle Sign
Make her smile with this quote sign.
Herb Garden Seed Starter Collection
Spring is the perfect time to start gardening. Get here this herb garden seed starter collection to get her going.
Your Own Little Greenhouse Seed Starter Kit
Put those seeds in this seed starter kit and make sure that they grow tall and strong.
Is your gift to your Aries friend going to be the best gift ever? Tell us your favorite ideas in the comments section. If you get any of these, be sure to let us know! We are @ugifter on Twitter and @unique gifter on Instagram.