Disclosure of Material Connection: Some of the links in this post may be "affiliate links." This means if you click on the link and purchase an item, I will receive an affiliate commission. Disclosure in accordance with the Federal Trade Commission's 16 CFR, Part 255. This site is a participant in the Amazon Services LLC Associates Program, an affiliate advertising program designed to provide a means for sites to earn advertising fees by advertising and linking to Amazon.
Some men like them simple, some men like them quirky and some men like them silly. What exactly? Ties! Here's a list of 20 ties that is sure to bring a laugh out of coworkers, friends and family alike.

Joke Ties That Will Make You Laugh
Turkey Tie
I'm sure the recipient of this tie will gobble this up.
Weiner Tie
It's all fun and games until someone burns a weiner.
Kitten Tie
If you don't chuckle at this punny tie, you're kitten yourself.
Tina Tie
If you're guy is a fan of Bob's Burgers this is the tie for him.
Macho Man Tie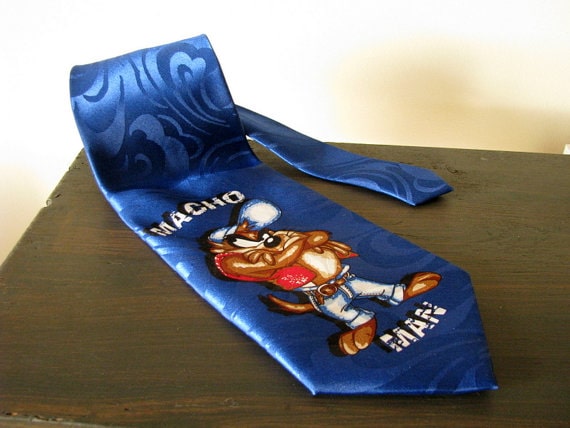 Show your guy he's a macho, macho man.
Chicks Tie
Help your friend show the world what a stud he is with this one.
Techy Tie
For your computer support man this is a great tie for his sassy days.
Espresso Patronum
For any Harry Potter lover with an equal obsession of coffee this is the tie to say it all.
Anti- Valentine's Day Tie
Give your "forever alone" guy this tie to call out to others "loners".
I Do My Own Stunts Tie
Give this to your favorite "stuntman".
Cat/Dog Tie
Give this to your dog loving guy in your life.
Giraffe Math Tie
Any math lover will adore this tie, math teachers will get major compliments too.
Light Saber Tie
Let your guy know that the force is with him with this tie.
Throwback Tie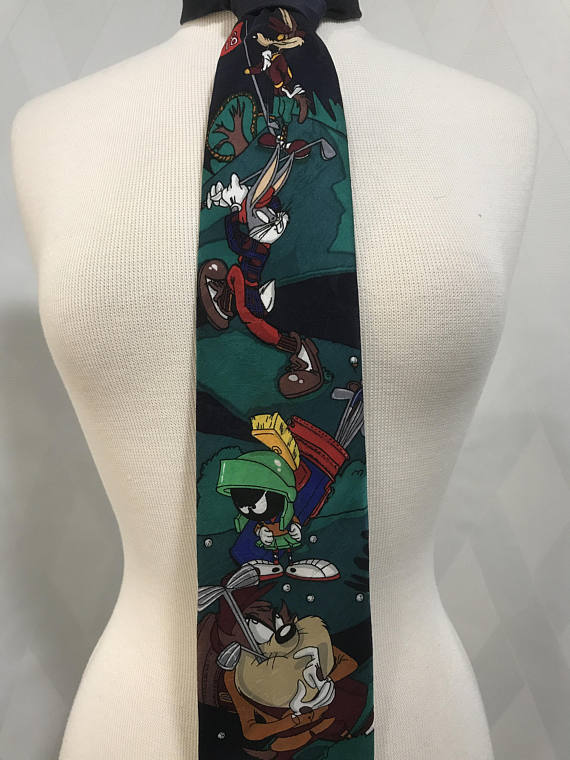 Major throw back feels with this Marvin the Martian tie.
Tennis Tie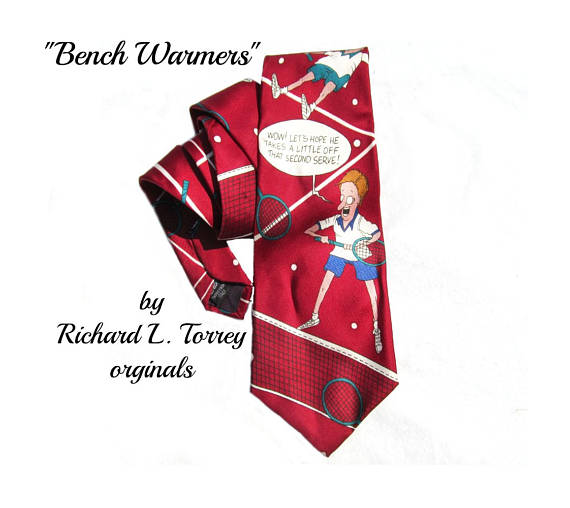 This will get a chuckle out of your tennis player, and maybe a bit trigger too! You're forewarned!
Sushi Tie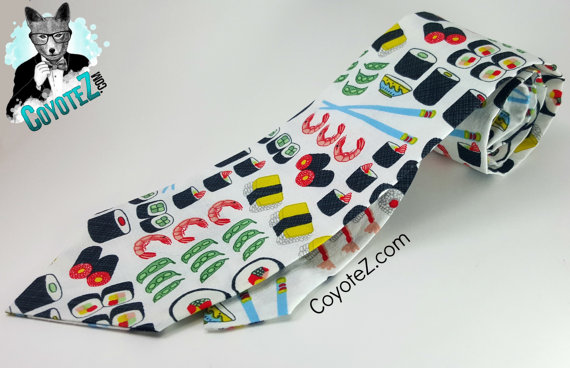 Quirky and cute this tie is the perfect gift for that friend that always wants to order sushi. And we all have one of those.
No, Tie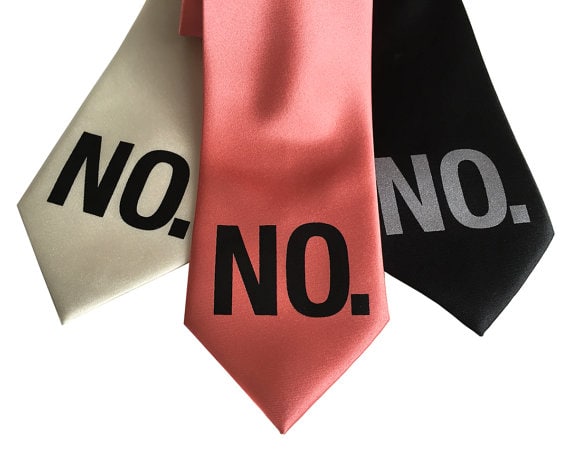 Pretty much says it all this tie.
Novelty Light Up Tie
This tie is a bit outlandish and out there. Definitely not for the faint of heart! But you'll never miss the owner of this, even in the dark.
Loving husband Tie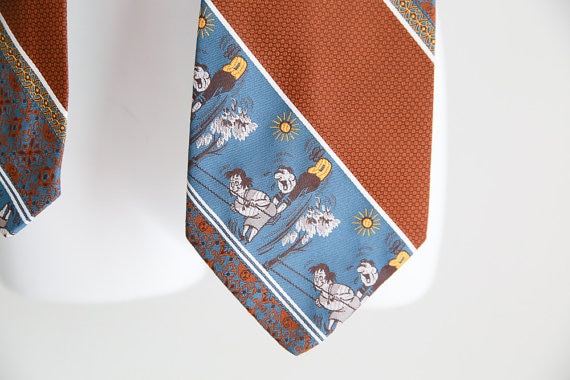 A reminder to of true love, for sure.
Tom & Jerry Tie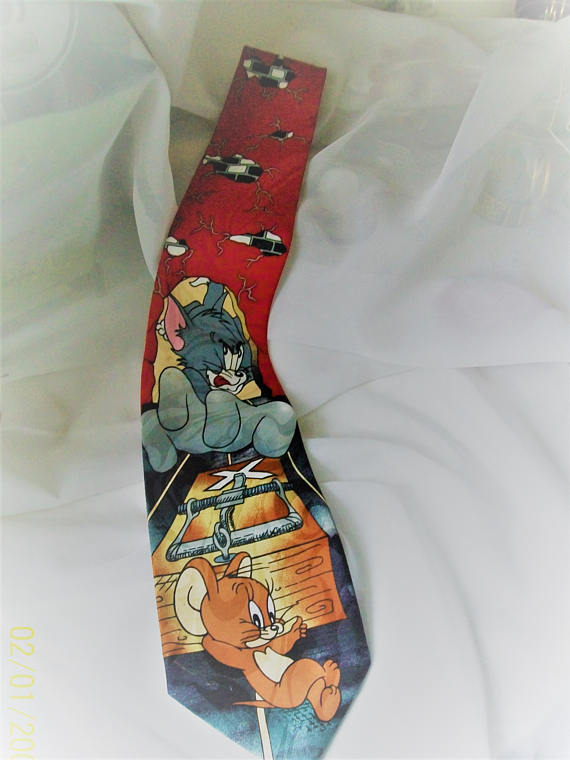 Another throw back tie design, but definitely one to bring a smile to any face.