Disclosure of Material Connection: Some of the links in this post may be "affiliate links." This means if you click on the link and purchase an item, I will receive an affiliate commission. Disclosure in accordance with the Federal Trade Commission's 16 CFR, Part 255. This site is a participant in the Amazon Services LLC Associates Program, an affiliate advertising program designed to provide a means for sites to earn advertising fees by advertising and linking to Amazon.
When I was a kid, my stepdad was a security guard. He worked the night shift most of the time but also worked during the day, it varied throughout his security guard career. They work hard with not a lot of recognition. If you want to give your favorite security guard a gift, whether they are your employee or a loved one, or if it's a special occasion or just because, this list is where it's at!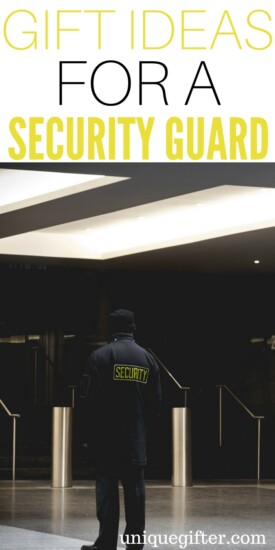 Fun Gift Ideas for a Security Guard
"Night shift, no problem" Coffee Mug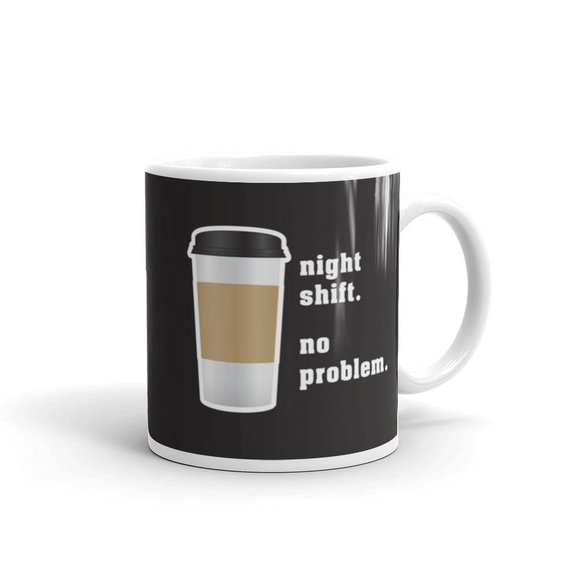 For most security guards who are passionate about their job, the night shift is no problem with some coffee fuel.
"Thank you for keeping me safe" Personalized Keychain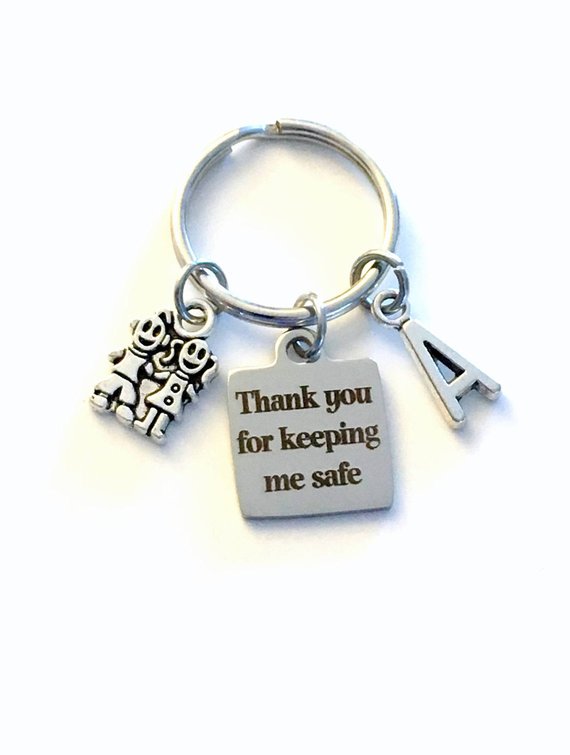 They keep their work grounds safe, as well as their home and family. Remind them how much you are grateful for that with this special keychain.
"Mermaid security" Shirt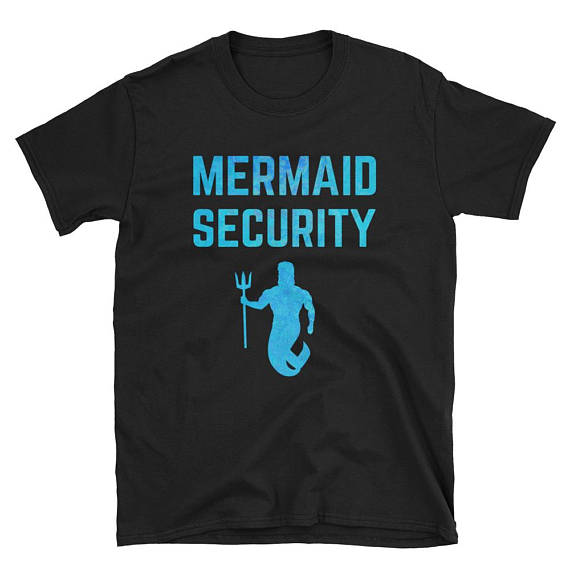 A bit of a silly shirt to get a laugh out of them and everyone who reads it.
Handcuff Whiskey Glass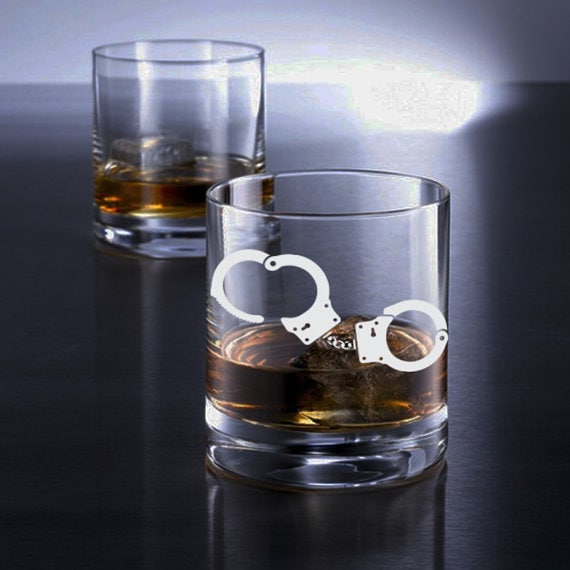 Whether they carry handcuffs as a security guard or not, this handcuff whiskey glass will be perfect for a glass of their favorite adult beverage after they get home from work.
"This home is protected by: gun and dog, we'll let you figure out which one" Decal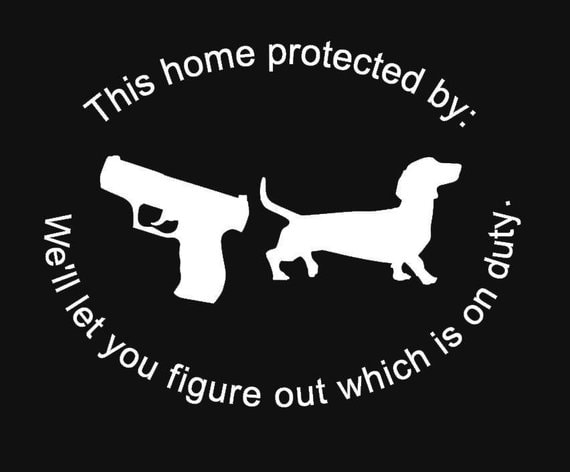 The dog and color of the decal can be customized for this awesome decal that will warn intruders not to mess with anyone in the home.
"One size fits all" Handcuff Coffee Mug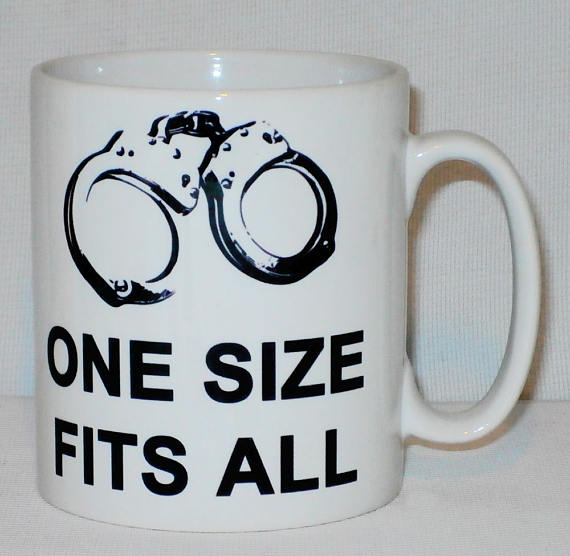 One size fits all for handcuffs, which will help remind people not to mess with your favorite security guard.
"Stay safe daddy" Personalized Dog Tag Necklace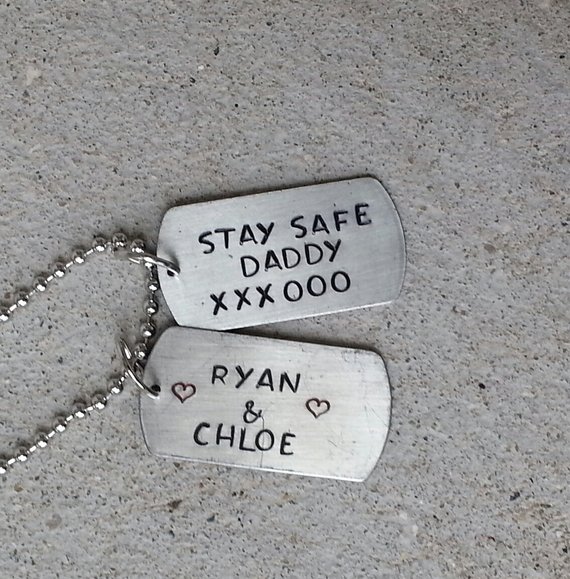 Remind your favorite security guard to stay safe at work and wherever else they go.
"Beer guard" Shirt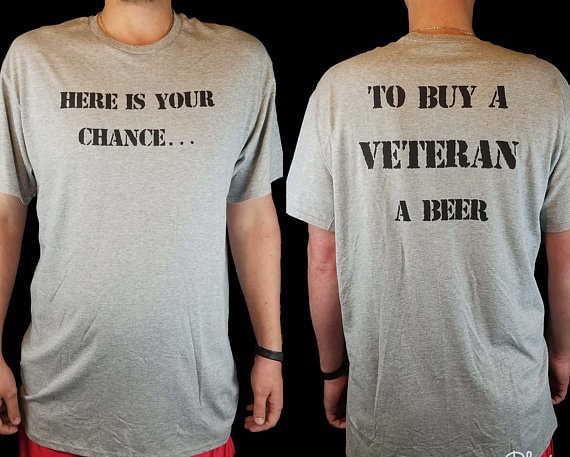 They guard the beer when they're at home. While this shirt might be great for St. Patrick's Day, it will work for anytime of year.
"Got security?" Travel Mug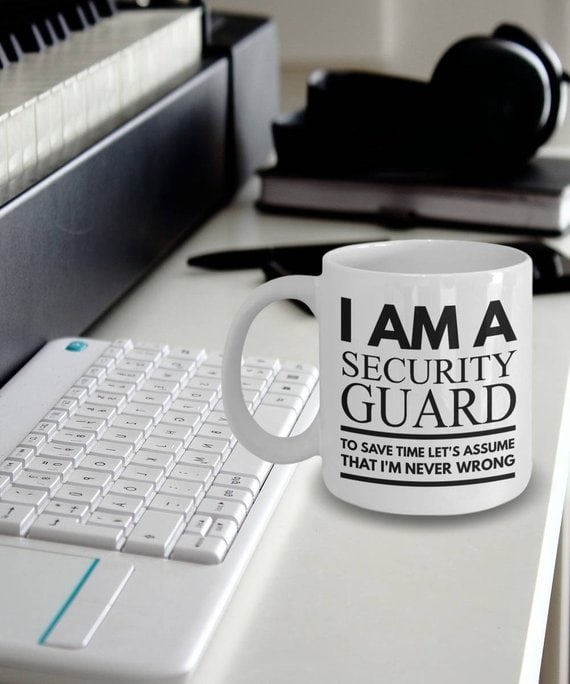 They definitely need a travel mug for work, as it is a highly active job and they don't want to be spilling their coffee on themselves.
Personalized Guard Pet Name Sign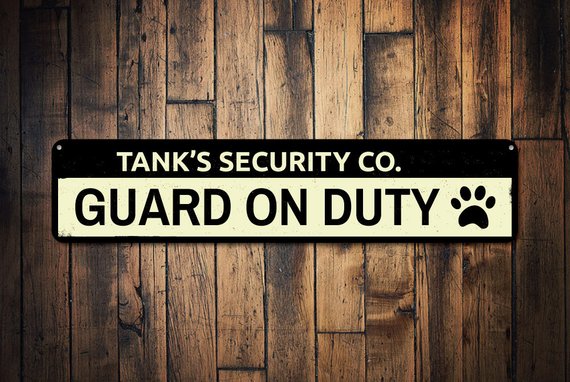 For when they are away at work, they need a sign to warn anyone not to mess with their family, and their furry best friend will keep guard.
Thin Yellow Line Flag Bottle Opener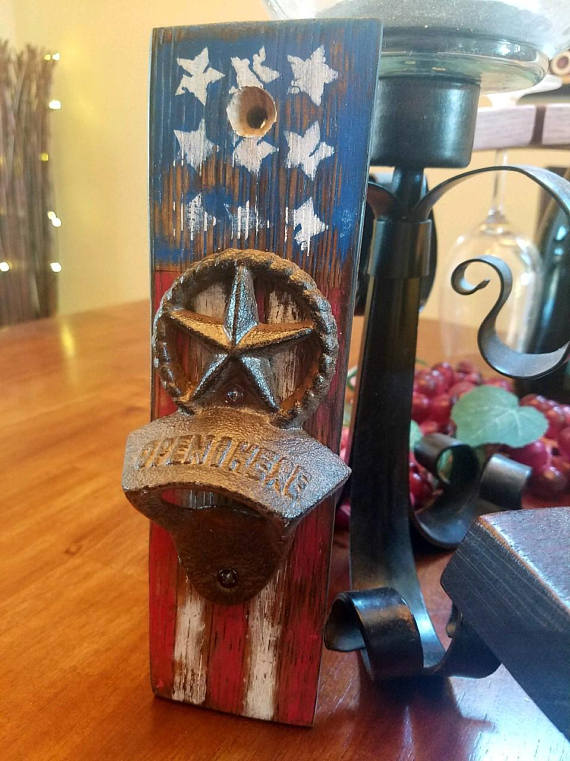 The thin yellow line flag is for security guards and loss prevention, and will show your favorite security guard how attentive you are and how serious you take their job.
Sore Muscle Soak Bath Bomb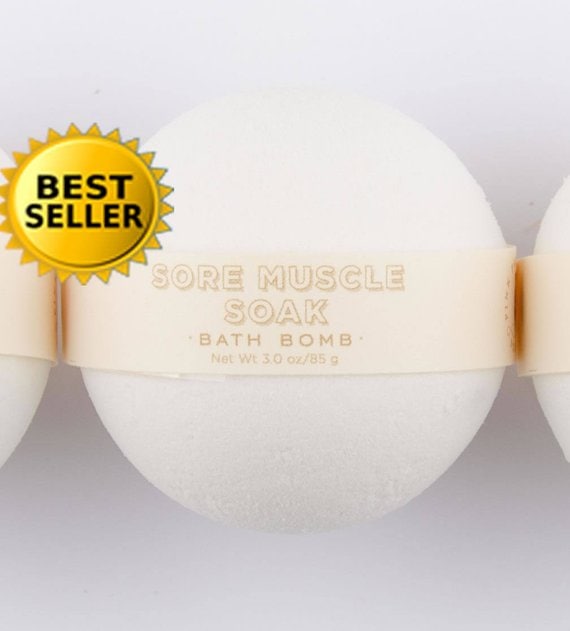 After a long day, or night, of patrolling, they need a good sore muscle to soak bath bomb to soothe those sore muscles.
"All people are created equal, but only the finest become security guards" Sticker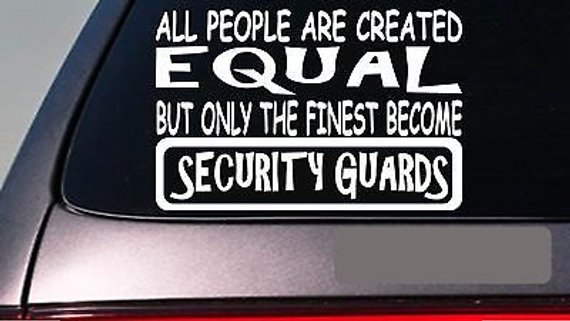 It takes a special person to become a security guard, that's for sure!
"I'm the crazy security guard everyone warned you about" Coffee Mug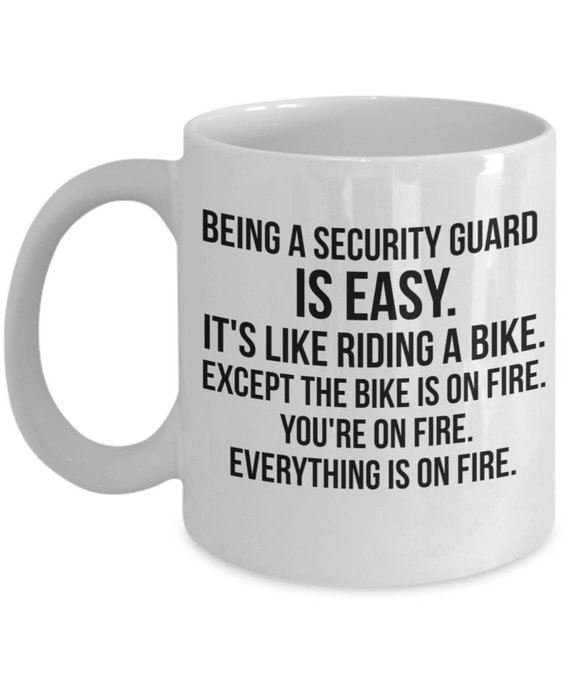 Warn people to stay alert around the security guard in your life, because they are downright crazy!
Subdued American Flag with Thin Yellow Line Phone Case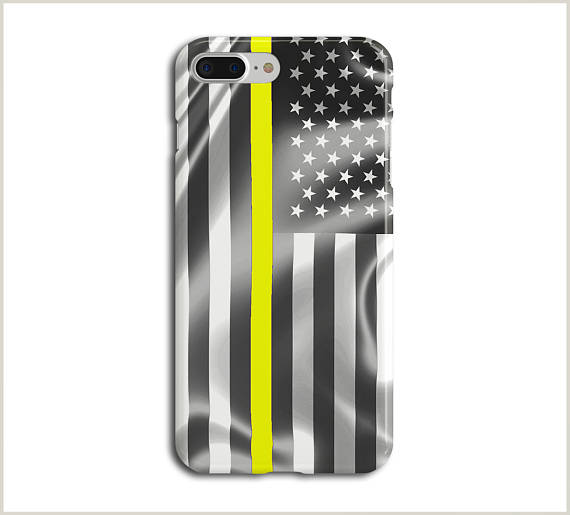 A subdued American flag thin yellow line phone case is the perfect kind of case to go on their phone.
"Husband. Daddy. Protector. Hero." Shirt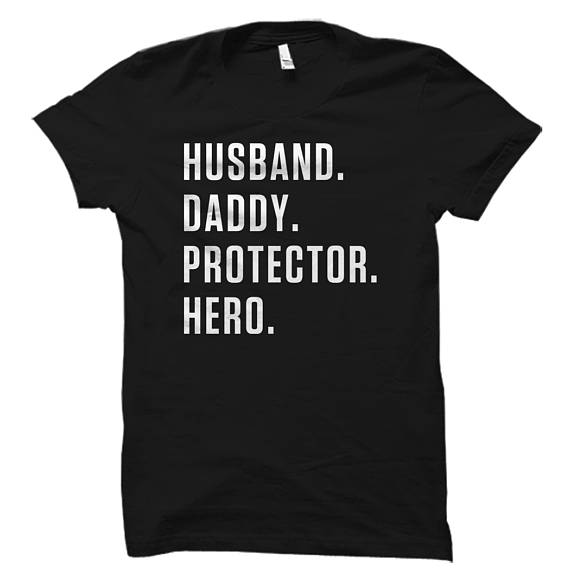 Your favorite security guard is a husband, daddy, protector, and hero. Show your appreciation for all the roles he holds with this shirt.
"Enter at your own risk _____'s Man Cave" Sign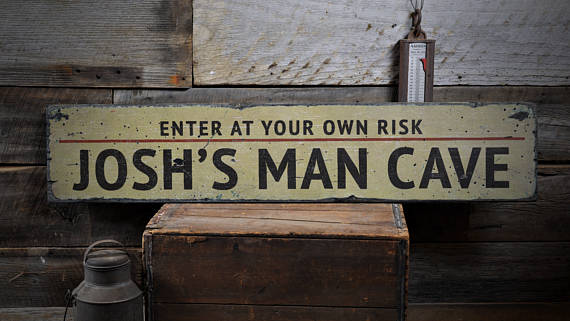 Help him warn others to stay out of his man cave or enter at their own risk with a customizable man cave sign.
FREE 2 MOVE Natural Joint & Muscle Balm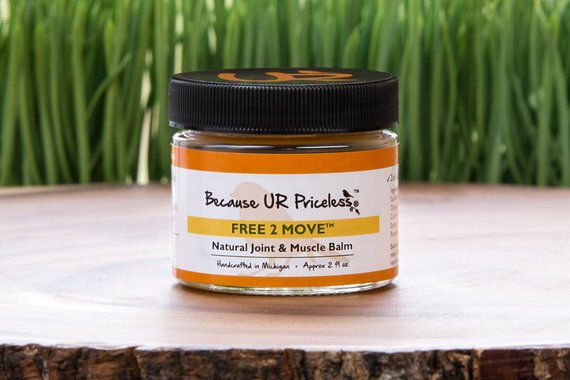 If they are not a bath person, this joint and muscle balm is a perfect alternative and will help their sore muscles feel better.
"Super mom" Shirt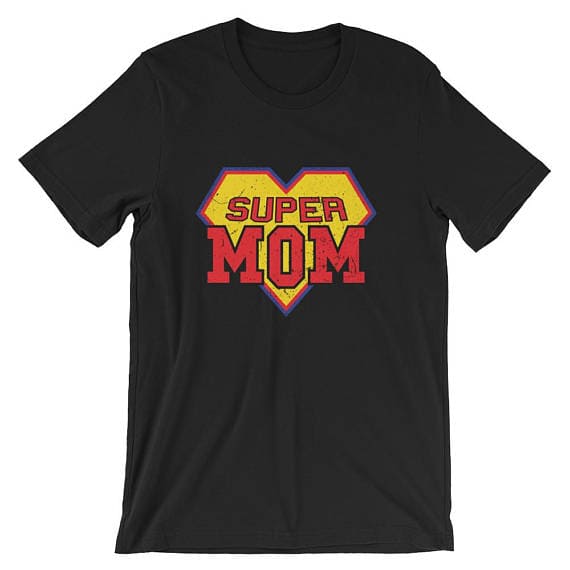 When the security guard in your life is a mom, she is definitely a "supermom."
Silver Lock Cufflinks and Tie Tack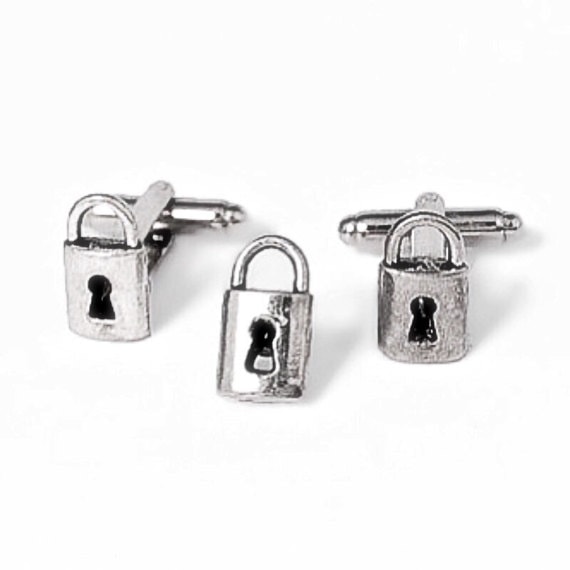 Whenever he needs to go somewhere where he needs to dress up, these silver lock cufflinks and tie tack will come in handy.
Your favorite security guard doesn't ask for a lot, but a simple gift will go a long way in showing them what a blessing they are to every life they touch!