Everyone knows that the school secretary is the unofficial boss of every school. The savvy teacher knows to get the school secretary on their side. So do the parents. If it's her birthday or any day, check out our list of gift ideas for the school secretary. Any of these will be sure to put you on her good side!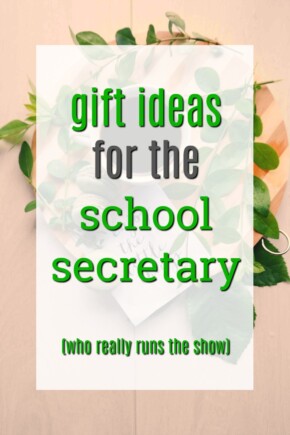 And, if they are genuinely nice-spoil them rotten for all of the great work that they do.
What to Buy for a School Secretary
So what do you get the fairest of all? Any of these goodies will do!
The school secretary is a vital part of every school community. Always remember to treat them with kindness and respect so that they will keep your schedule free.If you're a parent, these gift ideas for the school secretary are the perfect way to say thank you for them caring for your kids!