Buying your best friend a gift shows so much commitment and loyalty in your friendship. Gifts are known not only to show appreciation but they have the ability to strengthen friendships for many more years to come. Here is a list of 20 gift ideas that you can get your teenage girl's best friend.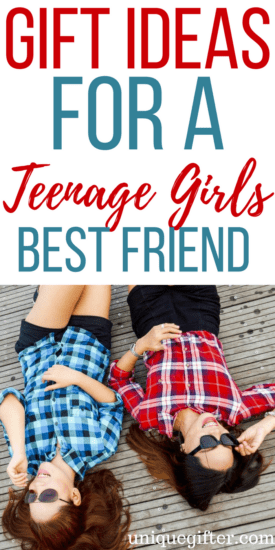 Awesome Gifts to Spoil a Teenage Girl's Best Friend
Whether you're trying to find something for your daughter's bestie or you're just looking for gifts for your friends, these thoughtful ideas are perfect for a teenage girl's best friend.
Hopefully you found the perfect gift ideas for a teenage girl's best friend. And if you're shopping for your daughter's friend, it's always fun to give them matching gifts too.