Disclosure of Material Connection: Some of the links in this post may be "affiliate links." This means if you click on the link and purchase an item, I will receive an affiliate commission. Disclosure in accordance with the Federal Trade Commission's 16 CFR, Part 255. This site is a participant in the Amazon Services LLC Associates Program, an affiliate advertising program designed to provide a means for sites to earn advertising fees by advertising and linking to Amazon.
If you're in the market for gift ideas for a therapist, then you have come to the right place to find it! These gift ideas are so fun and unique; you may have a hard time choosing just one. They are sure to put a smile on your favorite therapist's face too!

20 Fantastic Gift Ideas For A Therapist
Give a unique present to your favorite therapist!
"To understand, one must first seek" Mug
For their patients to understand, they must first seek help.
"Keep talking; I'm diagnosing you" Shirt
When people talk to them, they just may be diagnosing them. Who knows!
"Thank you for helping me reach my goals" Keychain
If you are getting a gift for your own therapist, you might want to thank them for helping you reach your goals.
Gold Metallic Print
Therapy is an excellent way to start from now and make a new beginning like this quote says. They can hang this gold metallic print up on their office wall or even at home.
"I work out other people's problem" Mug
Their form of working out is working out other people's problems!
"Who's ready for another bout of cognitive dissonance" Pin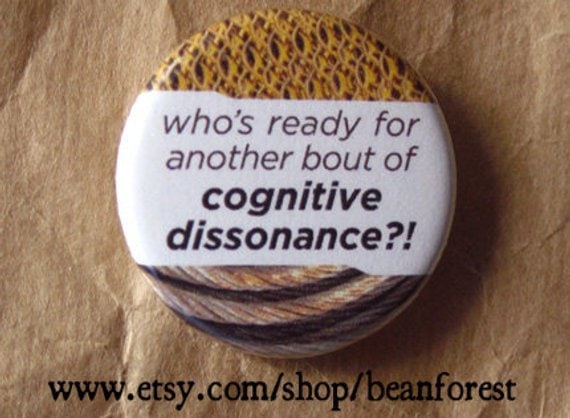 Sometimes life is scattered!
"I really like psychology" Shirt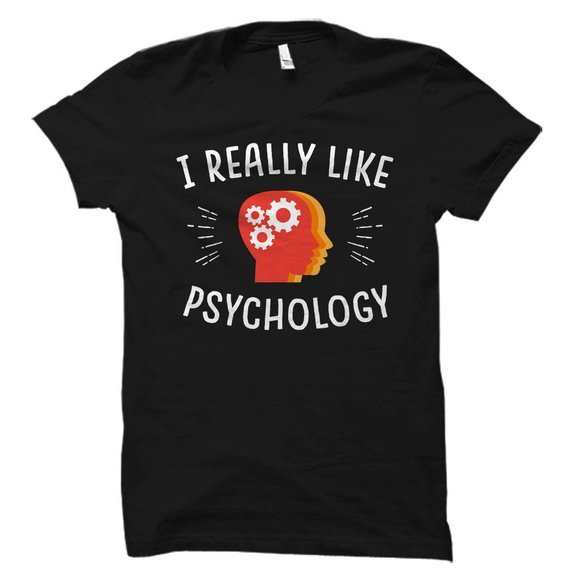 As a therapist, they have a huge passion for psychology, and they might enjoy showing that off.
Personalized Leather Journal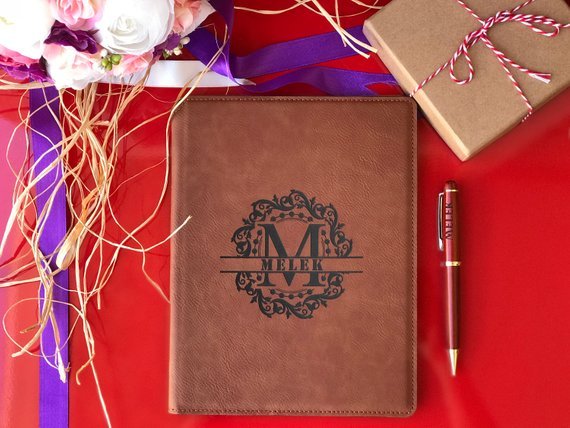 As much as they write notes during sessions, they will enjoy a customized leather journal to write in.
"Miracle worker" Mug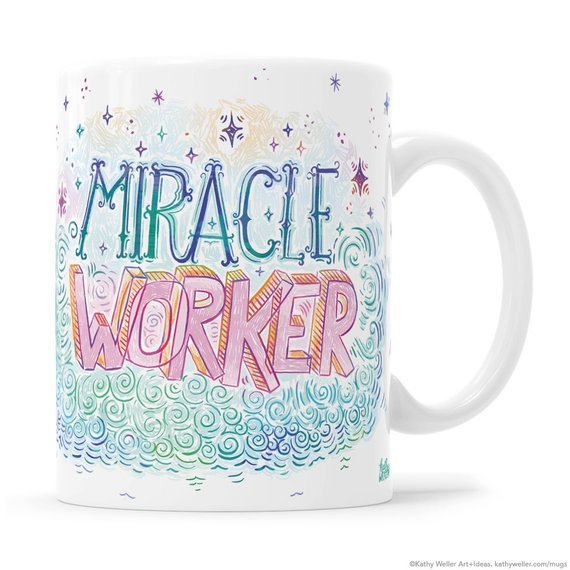 They may be considered a miracle worker for all of the fantastic work they do as a therapist.
Personalized Wood Desktop Pen Set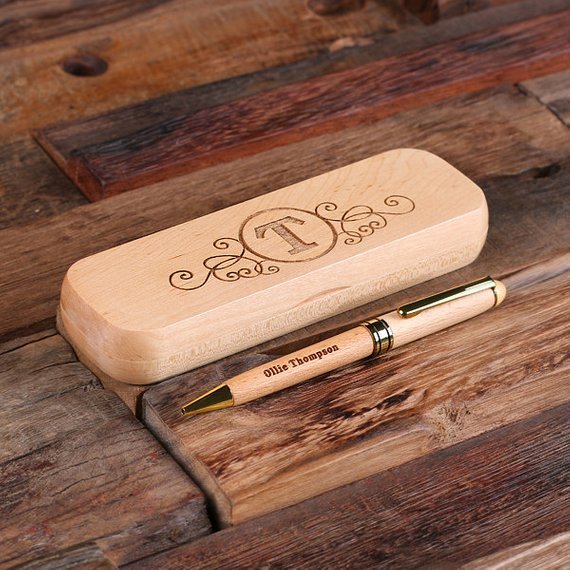 Now they can write their session notes with their very own customized wood desktop pen set.
"Little things lead to big gains" Keychain
All the little steps they and their patients make during their sessions lead to significant gains and actions moving in the right direction.
"Santa's favorite therapist" Mug
They certainly are Santa's favorite therapist. If you are getting them a gift for Christmas, then this is the one to get!
Personalized Tote Bag
With this customized tote bag, they can carry all their notepads, pens, books, and more to and from work.
"I don't read minds, I heal them" Shirt
Sometimes it may seem like they are reading minds, but they just spend so much time healing them that they can guess a lot of what people are thinking.
Custom Speech Bubble Magnet
These speech bubble magnets can be customized with something that your favorite therapist says often.
"The work you do makes a difference" Keychain
Remind them that the work they do makes a difference, even if it doesn't always feel like it.
"I am all ears" Mug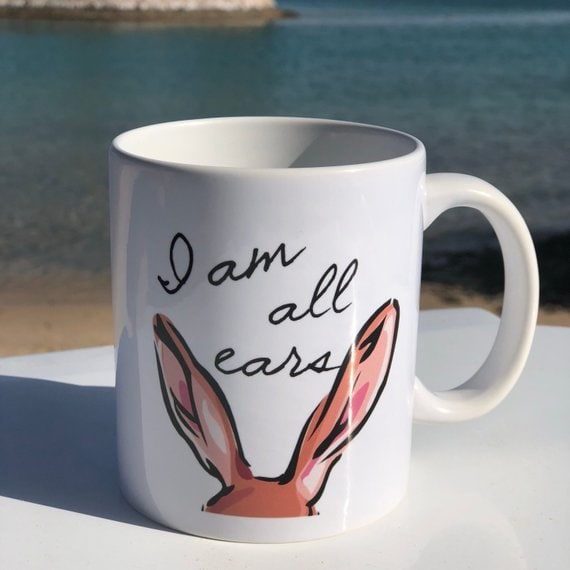 Their job is to listen, so they may find themselves saying that they are all ears pretty often!
"Putting the fun in functional" Shirt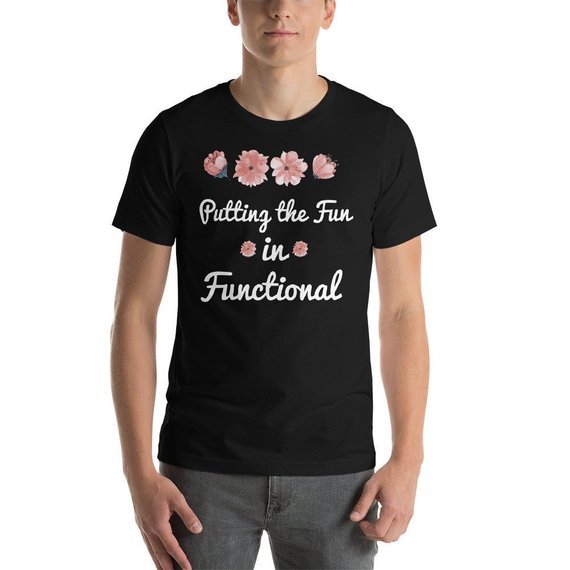 As a therapist, they put the fun in functional.
"Kind heart, fierce mind, brave spirit" Inspirational Print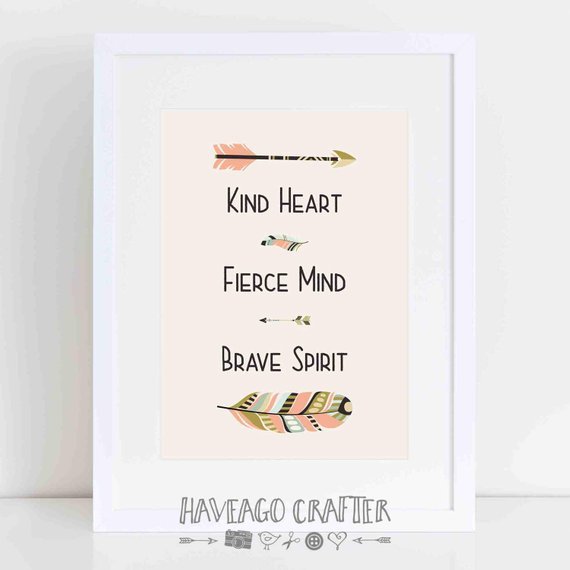 They have a kind heart, fierce mind, and brave spirit, which makes their work as a therapist much more effective.
Red Heart Speech Bubble Earrings
These red heart speech bubble earrings will look beautiful on her ears and are a great way of representing the work they do, talking and listening.
Finding just the right gift for your favorite therapist just got a lot easier!