Disclosure of Material Connection: Some of the links in this post may be "affiliate links." This means if you click on the link and purchase an item, I will receive an affiliate commission. Disclosure in accordance with the Federal Trade Commission's 16 CFR, Part 255. This site is a participant in the Amazon Services LLC Associates Program, an affiliate advertising program designed to provide a means for sites to earn advertising fees by advertising and linking to Amazon.
There's no denying that a medical student is under a lot of stress. Medical students are often up at all hours to re-read notes and lectures and don't forget all the additional clinical hours that they must complete to finish their studies. These gift ideas for medical students will help keep your medical student encouraged and motivated during all of those crazy hours.
Gift Ideas for Medical Students
If you want an awesome gift for someone in the medical community, then there are particular gifts out there for you to buy. Of course, we have a list of the best gift ideas for medical students. We think you'll like these gifts! College students always need gifts, even medical college students.
Human Skeleton Shower Curtain
Eventually, a medical student will have to shower…even if they claim that they don't have time for it! With this shower curtain, they can squeeze in a few more minutes of studying.
Book: Med School Confidential
This is a gift for aspiring medical students that outlines the entire medical school process. It's considered "the" comprehensive guide to all things medical school.
An Espresso Machine
A normal cup of coffee won't cut it when it comes to studying for their exams. Gift an espresso machine with an automatic turnoff for those longs nights of studying.
An Espresso Coffee Bean Sampler
If you give them the machine, you might want to give them the fuel for it! A sampler pack of espresso would be greatly appreciated.
Medical Dissection Kit
Help a poor medical student out by purchasing this required supply kit. They'll spend a lot of time in the lab with cadavers, so this is one practical gift.
Sets of Scrubs
Medical school students are wearing scrubs long before they are doctors. Get them set up with a few pairs early on!
This "Keep Calm I Am Almost A Doctor T-Shirt"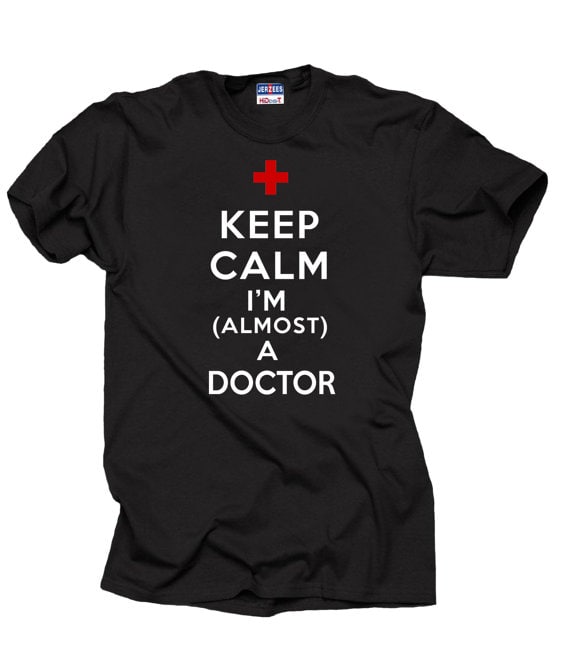 If they are in medical school, they are 'almost' a doctor!
This "Keep Calm, Study Hard and Become a Doctor" Foil Print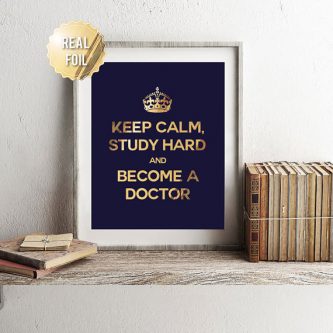 This piece of wall art would make a great decorative piece in the home of a future doctor!
Human Heart Shaped Chocolates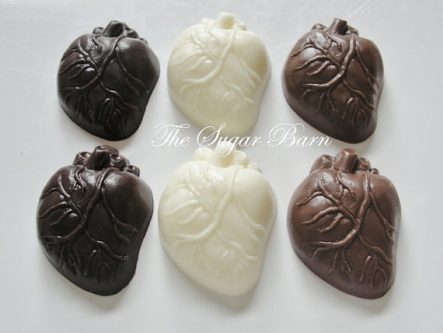 These heart-shaped chocolates come in milk, white, or dark chocolate varieties. They would make a fun late-night treat or party favor!
A Sturdy Pocket Notebook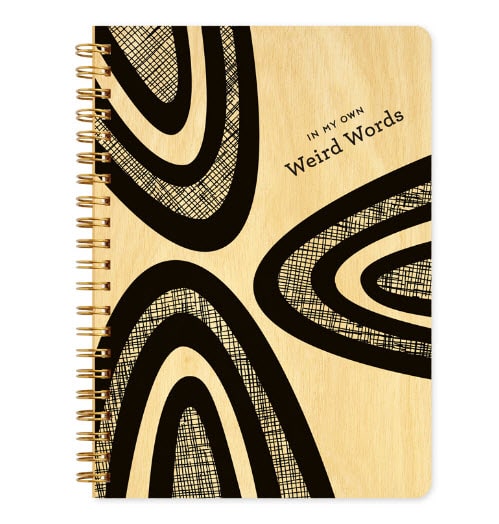 A sturdy pocket notebook can easily be taken on morning rounds or into a classroom.
Subscription Food Boxes
These boxes can be super useful to medical students. They don't have to go to the store and shop – they can just cook and be on their way!
Wooden Medical Logo iPhone Case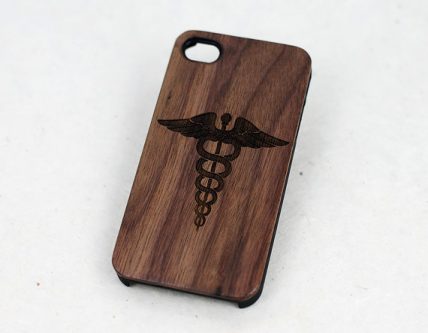 Everyone needs a phone case, why not one with a medical theme?
Gift Cards to Shoe Stores
Medical students are running around…a lot. Comfy shoes are a big deal when you're hustling from place to place.
Portable Charger
These portable charging blocks can be lifesavers for long shifts or marathon study sessions. There aren't always available power outlets nearby to charge all of their daily devices!
iHome Bluetooth Alarm Clock
A medical student DEFINITELY needs a good alarm clock. This particular clock can play music over Bluetooth, can charge a mobile device, and has speakerphone capabilities.
A Solid Sleep Mask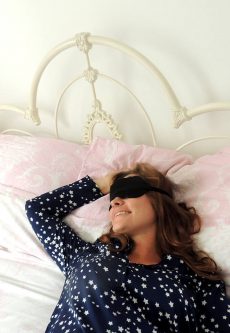 Sleep masks are great to use at night, for naps, or during travel. When you're working nights, keeping the daylight out during your sleeping hours is pretty important!
Amazon Prime Membership
A Prime membership is useful for SO much! This gift gives your medical student free shipping on items they need (school supplies, grocery items, vitamins, tools, books), as well as streaming TV, movies, and music.
Wireless Noise Canceling On-ear Headphones
A good pair of headphones can help your medical student zone out of the world around them and focus on their studies.
Gift Certificate for Cleaning Services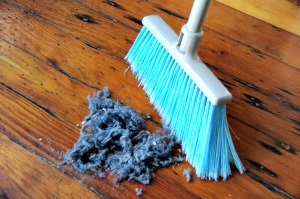 No medical student is going to have enough time (or determination) to keep their home super clean. Support their learning with a weekly (or even monthly) cleaning service. Bonus points if the cleaning service covers laundry.
Pay a Bill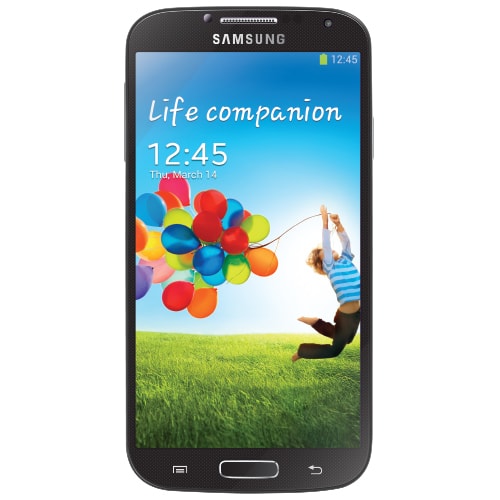 Medical school is typically financed on loans only. Help a medical student out with a more practical approach and pay for their cell phone or internet for the month.
Stay true to the medical student in your life, you know what they like and what they'll use. Anything that makes their life a little less stressful is bound to be appreciated!