When college students first start attending school, they are often nervous and unsure of the future. Receiving a gift could make them feel more welcomed and excited about their new adventure. Check out some of these awesome welcome gifts for college students below.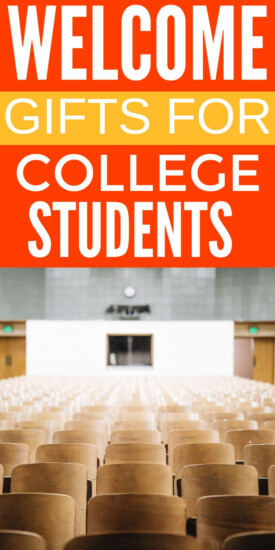 Top Welcome Gifts for College Students to Make Them Feel at Home
It's hard going off to college, especially if you're living away from home for the first time. While these gifts won't fix their homesickness, they can at least help a college student in your life (or your class) start the semester off right by feeling more organized and at home.
College is a fun adventure, but it brings a lot of challenges along for the ride, and a welcome gift will go a long way in making them feel more comfortable and welcome.