Teaching is a difficult profession and it takes someone with a lot of love and patience to become a teacher. Whether you're giving to your teacher or congratulating someone close to you on their new career these gift ideas for new teachers are a great way to get the school year started.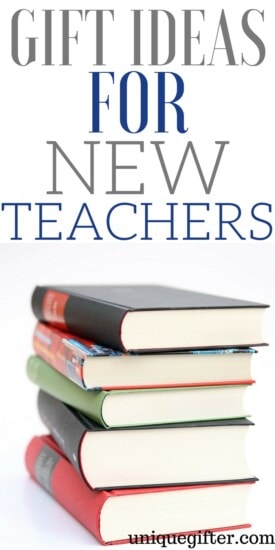 Thoughtful and Practical Gifts for New Teachers
These gifts are a great way to show a new teacher you support their career. Whether they're a new grad or just got a new position, these practical ideas are definitely going to help them get off on the right foot when it comes to shaping young minds.
Despite all the hard work, teaching is a rewarding profession. With support from people like you the new teacher you're shopping for is going to not only do great, but help shape the next generation. These gift ideas for new teachers are a nice way to show you value their career!