Disclosure of Material Connection: Some of the links in this post may be "affiliate links." This means if you click on the link and purchase an item, I will receive an affiliate commission. Disclosure in accordance with the Federal Trade Commission's 16 CFR, Part 255. This site is a participant in the Amazon Services LLC Associates Program, an affiliate advertising program designed to provide a means for sites to earn advertising fees by advertising and linking to Amazon.
Eighth-grade graduation is a big deal! She has made it through both elementary school and middle school, and is now on her way to high school! That is a huge achievement. Finding a gift to show her how proud you are of her accomplishments is not easy. That's where this 8th Grade Graduation Gifts for My Daughter list comes in.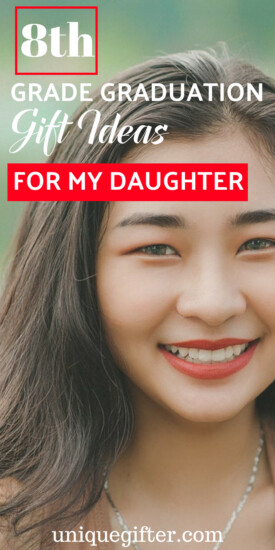 Graduation gifts she'll remember
we guarantee forever!
"Straight outta 8th grade" Tumbler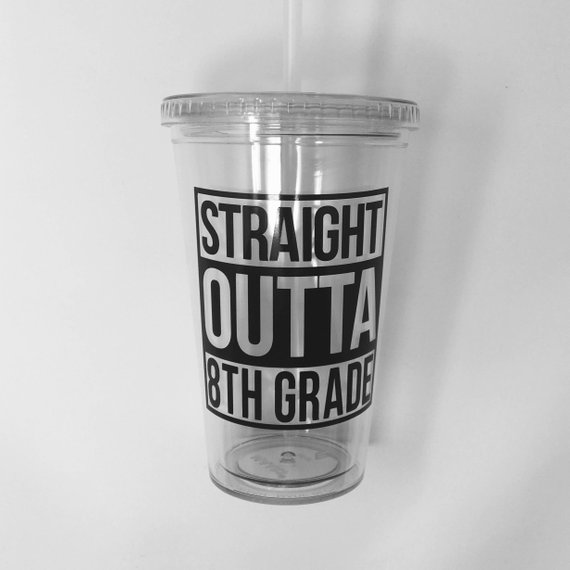 It's the truth, she is straight out of eighth grade… and on her way to ninth! Cue the waterworks!
Dabbing Sloth Graduate Shirt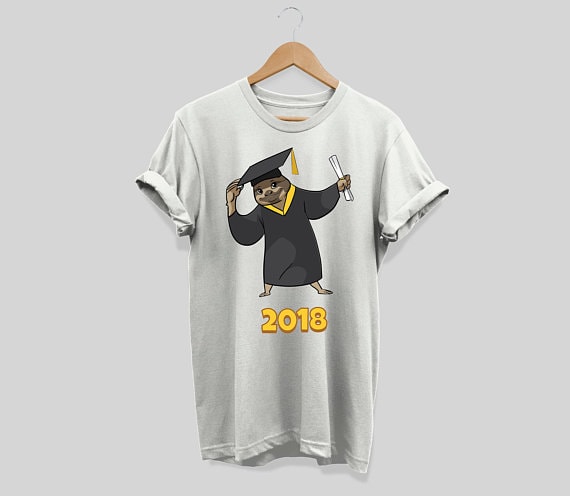 She is a stylish middle school graduate who makes you proud, and what better way to show her that than with a dabbing sloth graduate shirt? If she loves sloths, we have more gift ideas here.
Graduation Cap Stud Earrings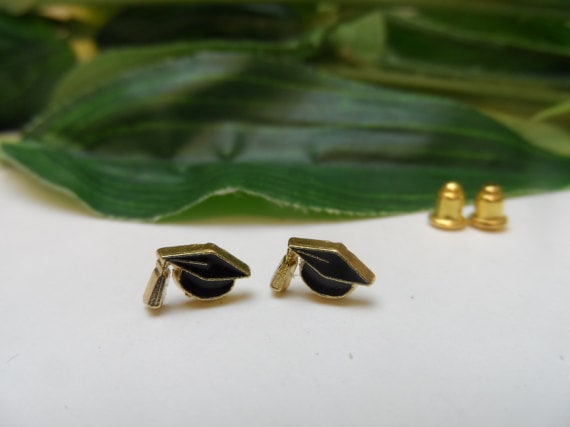 These graduation cap stud earrings will go perfectly with her graduation gown or outfit for the ceremony.
High School Keepsake Box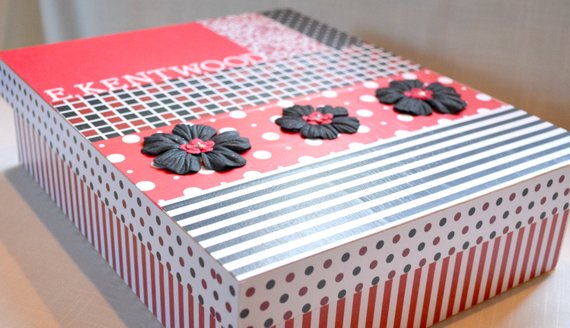 She will be able to keep her keepsakes safe with a high school keepsake box from the very beginning of her years there.
The Hobbit 13 Dwarves and Gandalf the Grey Engraved Pencils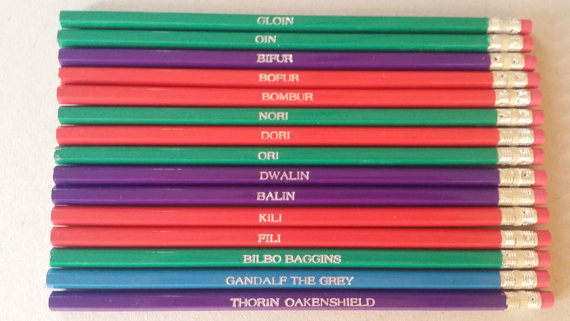 If she loves Lord of the Rings, she will appreciate this set of engraved pencils. If she's a fantasy buff already, make sure to grab her something else from this gift guide.
Graduation Dog with Autograph Pen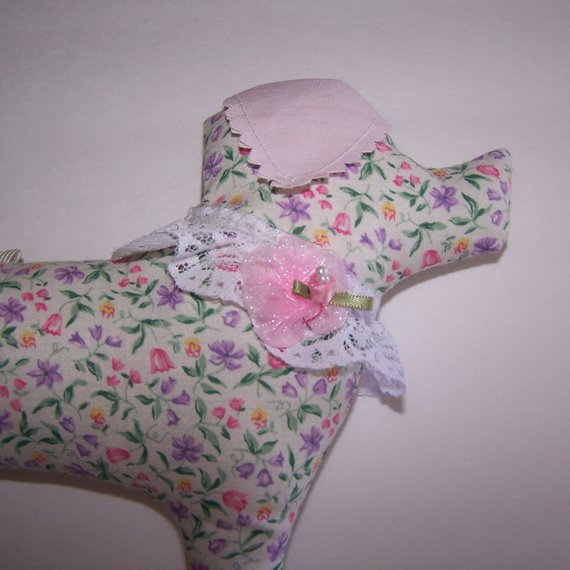 Her friends will have a ton of fun signing this graduation autograph dog this year.
"Straight into highschool" Shirt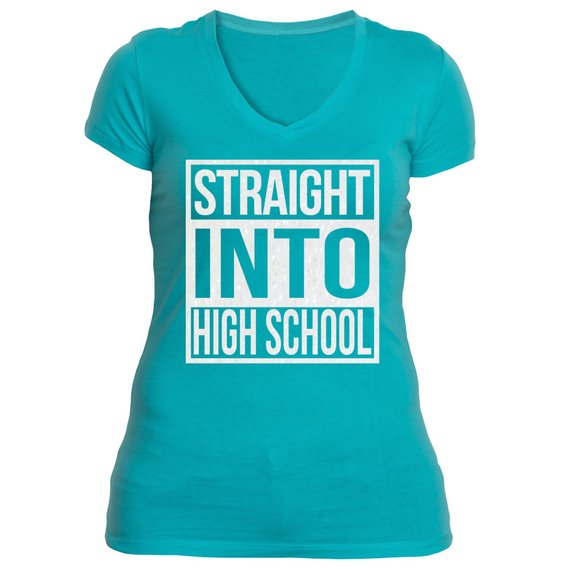 She is going straight into high school soon, where did the time go?
"The Graduator" Hat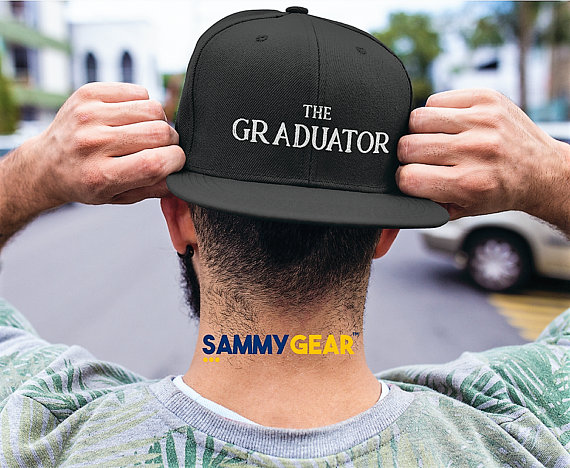 She is the graduator!
Personalized Stats and Information Canvas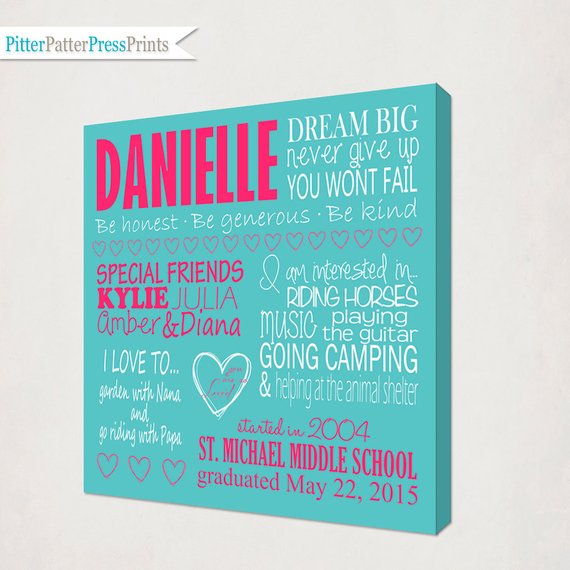 Personalize this canvas with her name, hobbies, accomplishments, and more so that it is something special she will be proud to hang up on the wall at home.
"Middle school grad" Shirt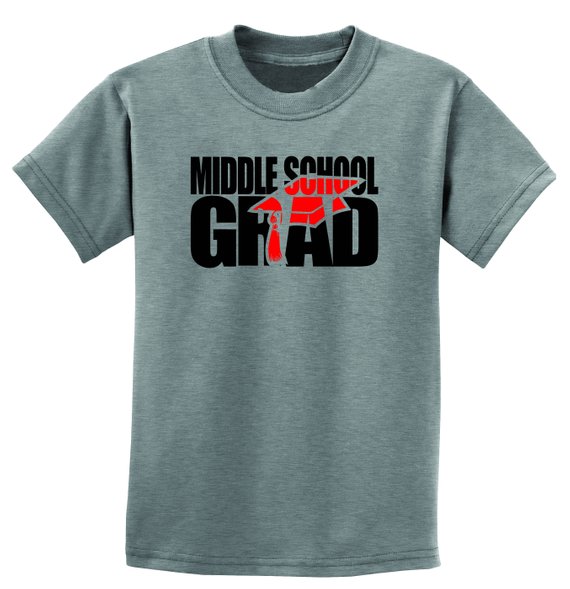 Simple, yet straight to the point!
Personalized "and off she went to change the world" Makeup Bag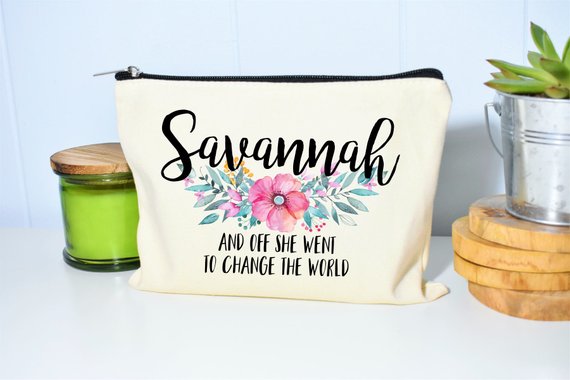 Personalize this makeup bag with her name and remind her that she has her whole life ahead of her, and what a beautiful thing that is.
"She believed she could so she did" Burlap Print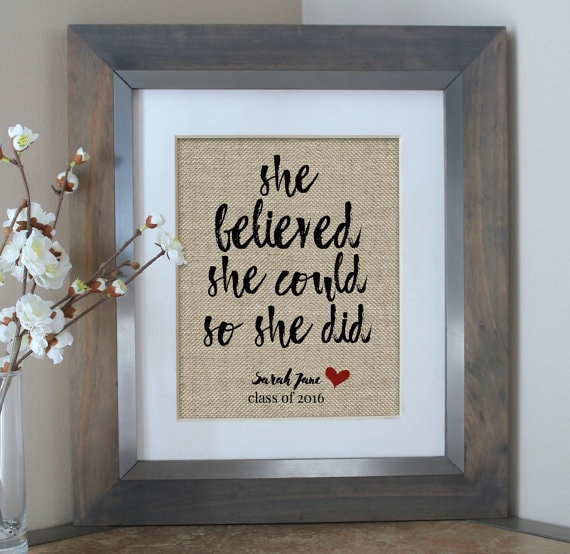 As long as she believes she can do something, she really can.
"Be fearless" Bracelet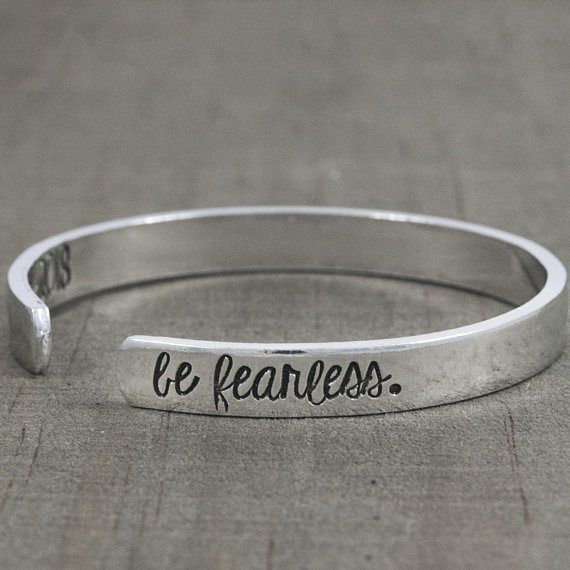 Remind her to be fearless when it matters and to stand up for her dreams with this lovely bracelet.
Periodic Table Sneakers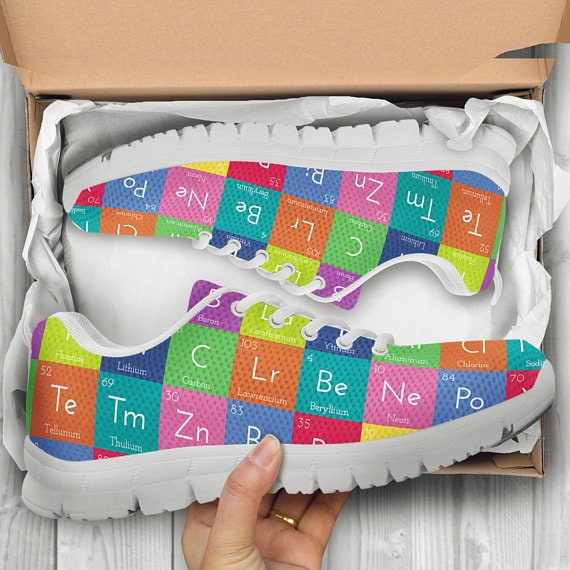 If she loves science she will certainly love these periodic table sneakers.
Hummingbird Necklace with Inspirational Quote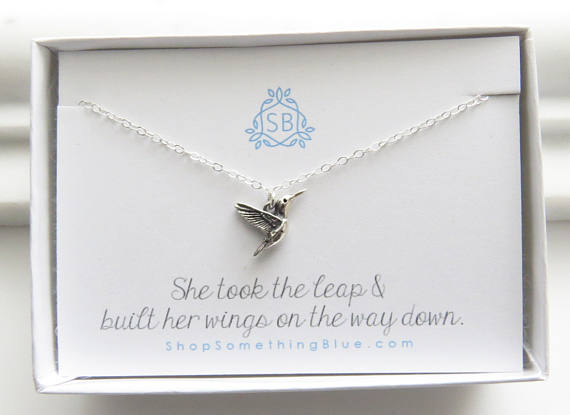 The inspirational quote on the box of this hummingbird necklace will help give her the push she needs, when she needs it.
"Elementary school, middle school, highschool, college" Shirt with Checkmarks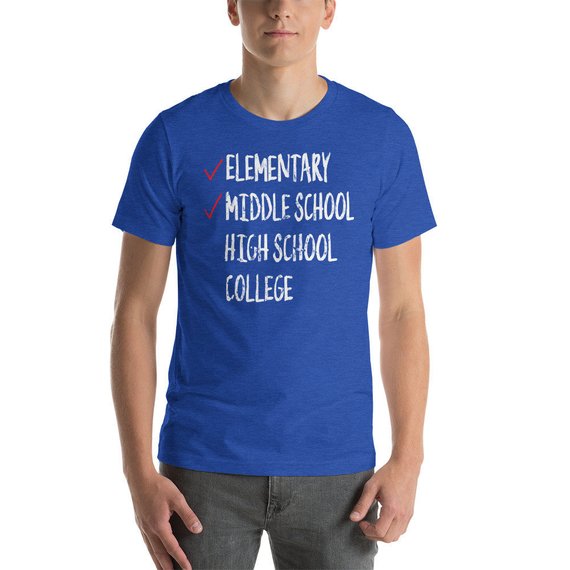 A great way to cross each off the to-do list!
"Greet the future…" Graduate Keychain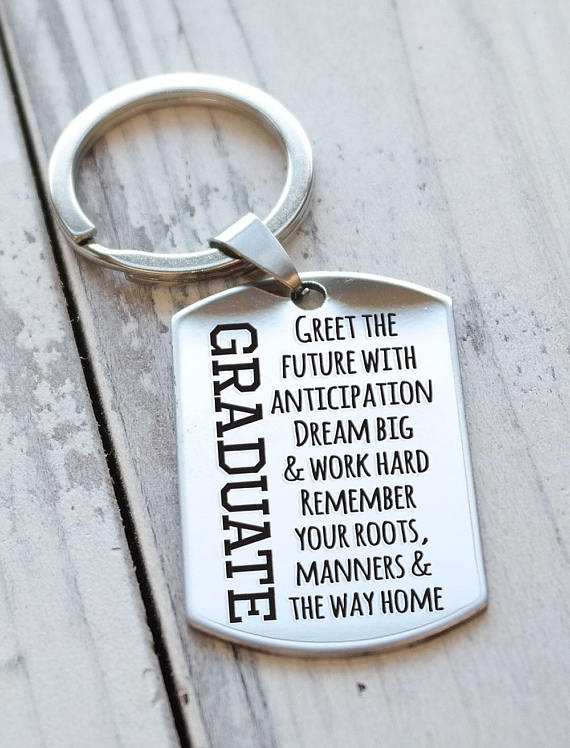 Help her greet the future with anticipation and positivity, with this greet the future quote on a keychain.
"The best is yet to come" Personalized Leather Journal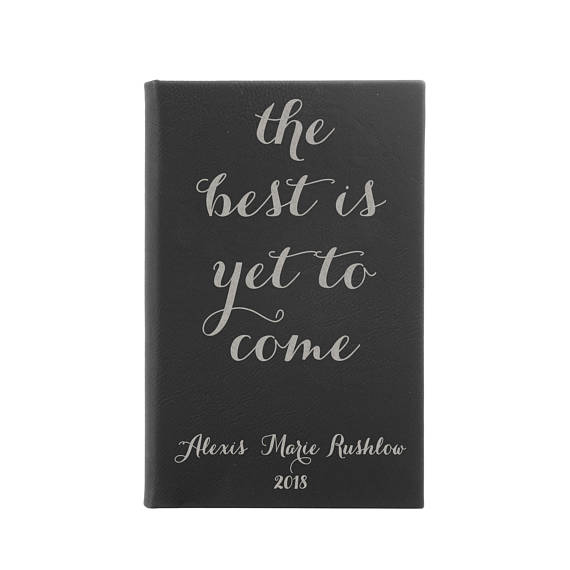 The best is yet to come for her, and she can keep a log of what happens with her very own personalized leather journal.
"Oh the places you'll go" Hand-Lettered Globe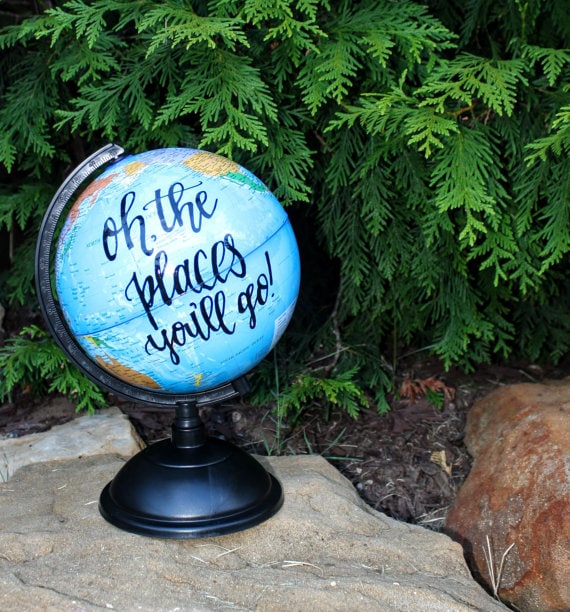 She will go so many places, not just physical locations but as she grows mentally she will go so far!
Personalized Engraved Ring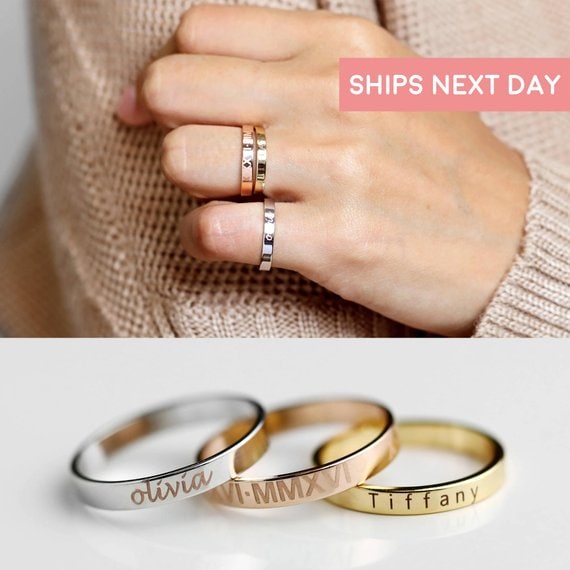 This personalized engraved ring will quickly become a keepsake for her, and you can even put the year she graduated from eighth grade on it as well.
Getting through middle school is quite the accomplishment, as it is not easy! Help her celebrate how far she has come with a thoughtful gift that also propels her forward at the same time.