Disclosure of Material Connection: Some of the links in this post may be "affiliate links." This means if you click on the link and purchase an item, I will receive an affiliate commission. Disclosure in accordance with the Federal Trade Commission's 16 CFR, Part 255. This site is a participant in the Amazon Services LLC Associates Program, an affiliate advertising program designed to provide a means for sites to earn advertising fees by advertising and linking to Amazon.
At 30 years, she has already conquered her 20s, and she needs to be showered with love and honored appropriately. So, what are some gift ideas for your wife's 30th birthday?
The 30th birthday will make her start thinking about old age. So, your gift needs to remind her that age is just a number and she holds a special place in your heart. Also, keep in mind that at this stage she probably has many responsibilities; including family, work, and children.
So, make her 30th birthday memorable by expressing your love with the following gifts.
She'll love you for it. And if you need to impress him instead, we got a gift guide for the hubby too.
The One Wine Glasses
These glasses, designed by master sommelier Andrea Robinson, are extremely versatile. Whether it's malbec on the couch on a Tuesday, or a Burgundy at dinner on Friday, these glasses will make her smile.
Personalized Stationery
Personalized stationary is one of those things that can really make you feel posh. It's also quite likely that she will be reflecting on her life and relationships as she turns 30, and stationary is a good way to connect and maintain those relationships in a meaningful way, no matter the distance.
Customized Portrait
Photos are known to speak volumes. In fact, they are more powerful – compared to words – and are vital for commemorating an event, especially if it involves that special someone. A photo of her choice (fruits, garden, homemade products) will suffice. But if you can, get a picture of her when she was still a baby or a recent photo, but without her knowledge. You could also go for a picture of her with you or of the two of you together at a recent event.
Leather Travel Bag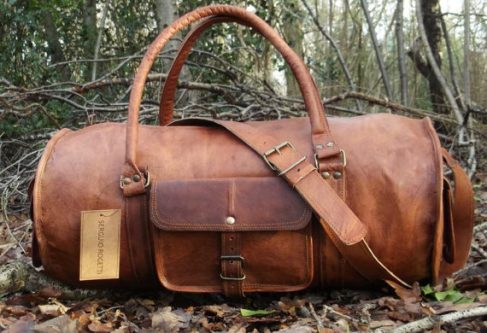 A handmade genuine leather bag will be appreciated by any woman. It creates an impression that you are keen because you have ignored the ordinary bags that are found in the market. The pockets will come in handy when she needs to travel, and the uniqueness will make her love it more.
Smartphone Printer
Memories are precious, and once in a while, she will need to print photos directly from her smartphone or tablet. This printer will make that happen anywhere and at any time.
Wine Tasting Set
At age 30, wine is probably a priority and she needs to be able to sample different wines. (Yes, needs!) This tasting set contains unique wine glasses that are designed to highlight the wine's flavor and texture. If she loves wine, she definitely needs these elegant wine glasses.
Hilariously Named Wine
Why yes, that first bottle is called Cougar…. now that she's 30, you can tease her and call her a cougar! She can still drink the bottle, though.
Pie Plate
Does your wife have a Fiesta Ware fetish? Perhaps she is into Le Creuset and their glorious assortment of colours, instead? Celebrate in style by making her favorite pie, in a brand new, lifetime lasting pie plate.
Samsung Galaxy Tab
A tab is a lifesaver because she has several things going: she needs to store her photos, surf the web, and look at her emails. With this device, she can carry out all these tasks with ease. She can also enjoy music with a battery that lasts up to 10 hours.
Jewelry Box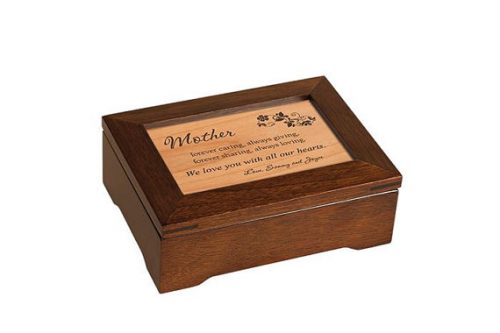 Customize her jewelry box with a beautiful engraving and make it treasurable. A personalized message will make this box stand out, and she will be glad to store her treasured belongings in this piece.
Grown Ass Woman Mug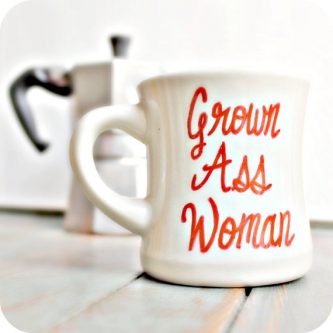 This diner mug is painted 'Grown Ass Woman.' It is a fun gift that reminds her she is grown and she is a woman. If you want, you can personalize the mug with your own message.
Duvet
With a cozy and comfortable duvet, she is going to have the hardest time getting out of bed. This will keep her warm at all times. Best presented with breakfast in bed!
Bicycle Wine Rack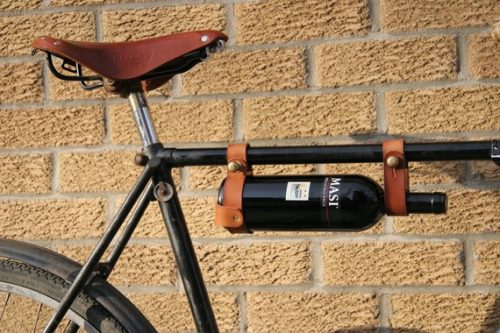 Because she needs something that she can use to carry her wine with. The rack can easily be attached to most bikes and can hold the bottle in place. And better, the rack is made out of tan leather, which guarantees it a longer life span.
Espresso Maker
Coffee forms an important part of her daily routine, and getting her a coffee maker will maker feel appreciated. This coffee maker is easy to clean and looks lovely. It is time to have a home setup worthy of a barista.
Fancy Teapot
Appletree Design is known for its colorful ceramic pieces. That is why this decorative pot makes a great gift. It is constructed with durability and unique color. It will help her add some fun to her kitchen.
30 Things To Do When You Turn 30
A work of art is known to have a lasting memory, and that is exactly what this book is capable of achieving. This book is a collection of essays from people like Amy Powell, Paige Davis, Timothy Ferris, and Chris Webber, among others. It is going to teach her several valuable lessons because it is dedicated to those who have clocked 30 years.
Pop-up 30th Birthday Greeting Card
This fun card is pleasing to the eyes. It also has space for your own message and can make a great gift for your 30-year-old sweetheart.
Birthday Jewelry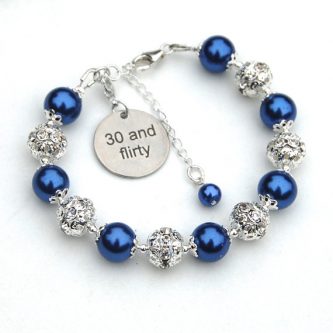 This is a perfect gift for her 30th birthday. It is made up of beautiful glass pearls, rhinestones, and a sterling silver lobster clasp that all add to its beauty. Then it has a disc that has been engraved with the words '30 and Flirty.' This gift can serve as a great souvenir and is ideal for a modest budget.
Mirror Set
Undoubtedly one of the most treasured gifts that you can get a 30-year-old woman. These mirror set will look impressive on the walls and can be placed in varying arrangements to give the house a unique look. She will have the option to either hang the mirrors separately or bring them together to form a collage. Most importantly, the mirrors will blend with a number of colors and décor because they are inspired by modern art.
Cashmere Robe
A soft fabric will keep her cozy and will add warmth during chilly mornings. Its faux-fur collar will also add an elegant touch and the belt enable her to make the right adjustments for her body. Let her drape herself in supreme coziness with fabric that feels great against her skin. After all, she deserves all the comfort.