Gemini men, born in May and June, are quick thinkers, adventurers, and definitely the center of attention. This leaves you with a small problem: what on earth will be some gift ideas for a Gemini man?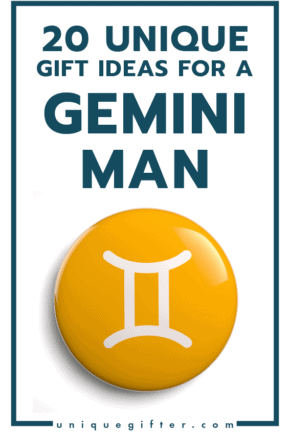 His birthday is coming up and your friend/boyfriend/husband/dude in your life needs a gift… but what?
Regardless of whether or not he's a horoscope fanatic, put his astrological sign to good use to help select that perfect present.
Here Are 20 Gift Ideas For a Gemini Man
We've got adventure, wit, and creativity all in one. (You can check out gift ideas for a Gemini woman here.)
The Gemini man in your life might be split in personality but there will be no question that he'll love these gift ideas!