Disclosure of Material Connection: Some of the links in this post may be "affiliate links." This means if you click on the link and purchase an item, I will receive an affiliate commission. Disclosure in accordance with the Federal Trade Commission's 16 CFR, Part 255. This site is a participant in the Amazon Services LLC Associates Program, an affiliate advertising program designed to provide a means for sites to earn advertising fees by advertising and linking to Amazon.
Grandparents' Day comes before you know it. Plan ahead and get a gift for grandpa so that you're not scrambling last minute to find him something. Whether you are a kid or an adult, grandpa has been there for you through thick and thin. Check out some of these gift ideas and see which one you think he would love the most.

Grandparents' Day Gift Ideas for Grandpa
"Pop Pop Again Est. _____" Coffee Mug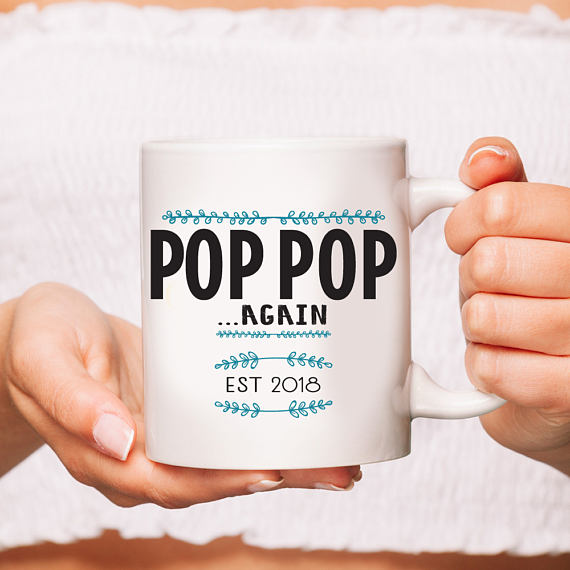 If you are expecting number two, or three, this "Pop Pop again est. ____" mug is the perfect way to announce it to grandpa on Grandparents' Day. If you have already announced it, then it will reignite his excitement!
"Funpa" Shirt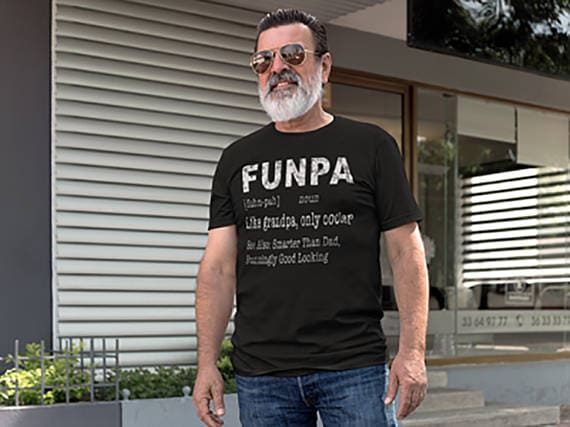 Grandpa is fun, give him a funny nickname like "funpa" with this awesome shirt he will just love to wear.
"World's greatest grandad" Hammer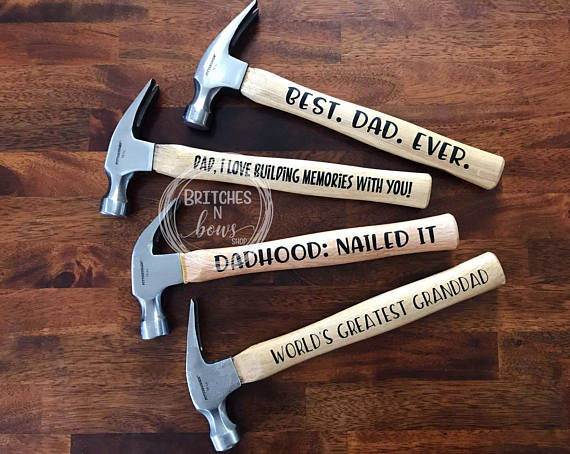 Your grandpa is the world's greatest grandad, in your eyes. If he likes to be handy and use tools, then he will love adding this personalized hammer to his toolbox.
"The best grandparents get promoted to great-grandparents" Wood Sign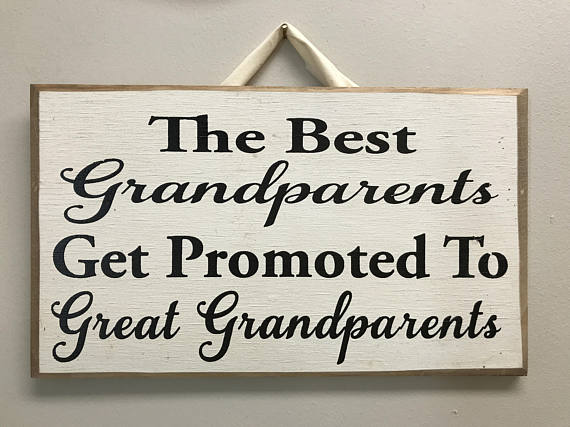 Announcing a grandchild to your grandparents is always a special moment. They will be becoming great-grandparents. This is one of the best ways to let them know that they are being promoted on Grandparents' Day.
Your Child's Handprint in Silver with their Name Keychain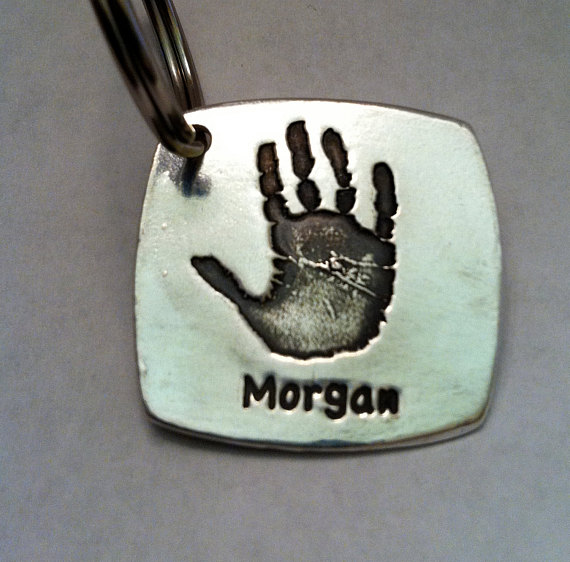 Make a keepsake out of a keychain with their handprint stamped into silver.
"Side by side or miles apart, grandchildren are always close to the heart" Wood Sign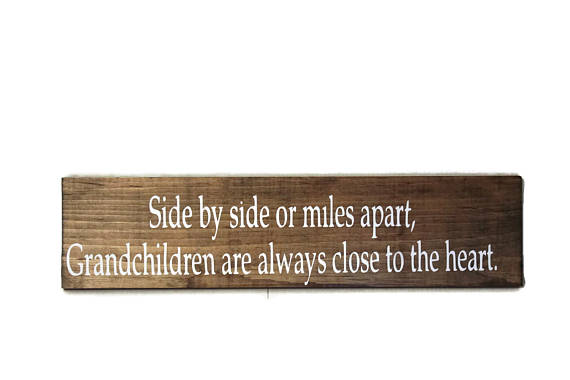 Even if you, or your kid, are living far apart from their grandpa, miles have nothing on love. This wood sign is an excellent gift to send him in the mail for Grandparents' Day.
"How is it possible that out of all the grandkids in the whole world, I got the best ones" Coffee Mug
There's no doubt about it, your grandpa's grandkids, including you, are the best ones in the whole world!
How to Babysit a Grandpa by Jean Reagan
What a fun book for grandpa and grandchild to read together when he babysits, or just when they are spending time together.
"Grandkids make life grand" Leatherette Picture Frame
Grandkids make life grand for grandpa. Place a super sweet picture of the two of you in this picture frame and he will absolutely love it.
Personalized Wheelchair or Walker Hang Bag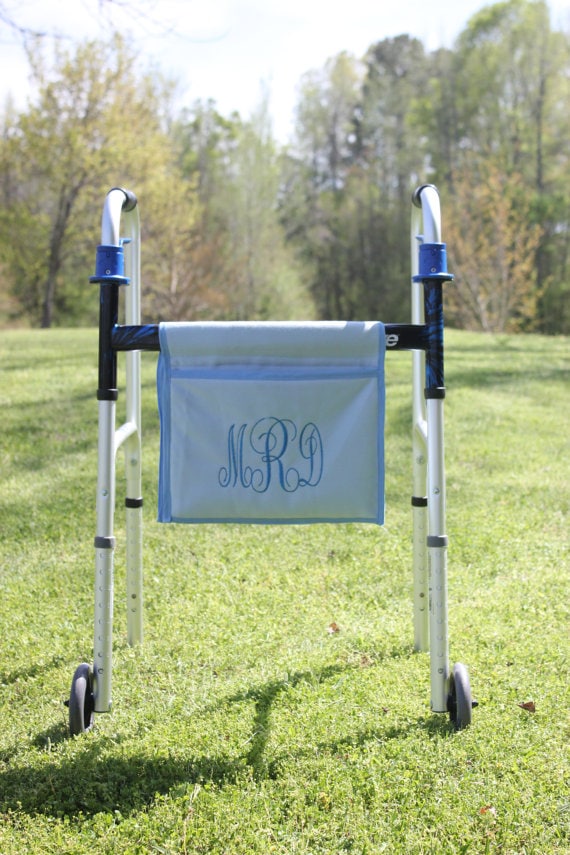 If your grandpa is in a wheelchair or walker, help him dress it up a bit with a personalized hang bag with his initials on it.
Custom Figurine/Bobblehead from Grandpa's Photo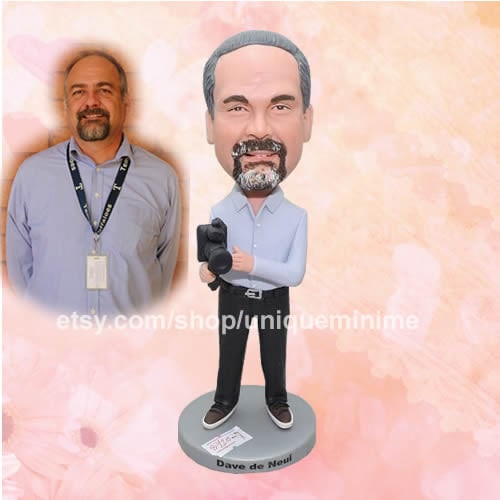 This one is really unique, a figurine or bobblehead made to look exactly like your grandpa, using a photo of him! He will be so surprised and pleased!
"Papa's ice cream shovel" Spoon
Grandpa loves ice cream, so he definitely needs his own spoon to shovel it into his mouth, right?
I Love You, Grandpa by Jillian Harker
An adorable book for you two to read together when he visits, or when you visit him!
"Papa, the man, the myth, the legend" Apron
Grandpa is a legend at the grill, and he needs an apron that states as much!
"I have a hero I call grandpa" Coffee Mug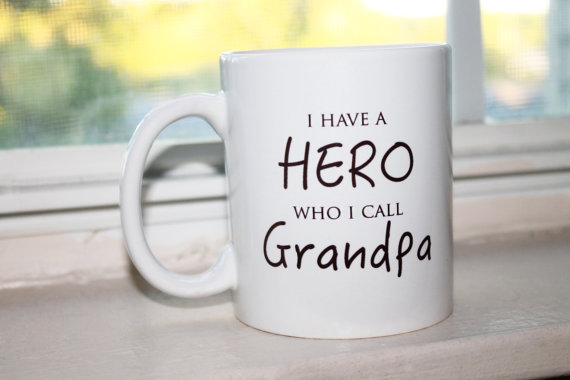 Your grandpa is your hero, this coffee mug is an awesome way to let him know! Plus it will quickly become his favorite mug to drink his morning coffee each morning.
"My favorite people call me Pop Pop" Shirt Personalized with Names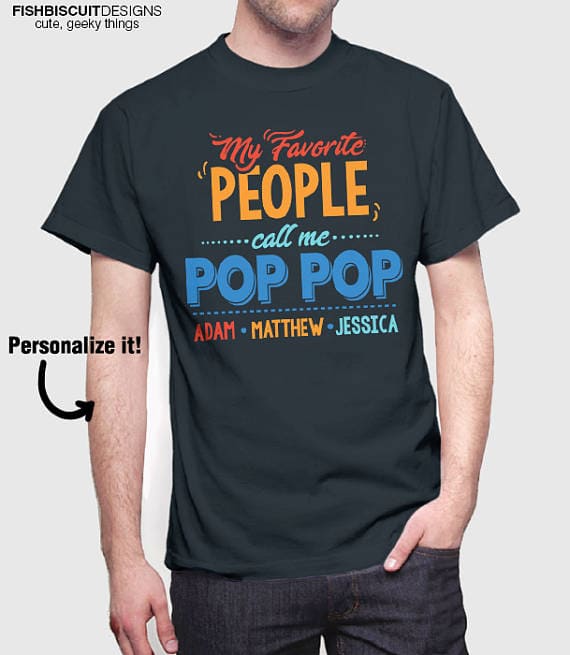 Grandpa's favorite people are his grandkids, they call him "Pop Pop." Personalize his new shirt with your and your cousins names.
"Grandpa: giving, smart, brave, mentor, loved, respected, admired" Print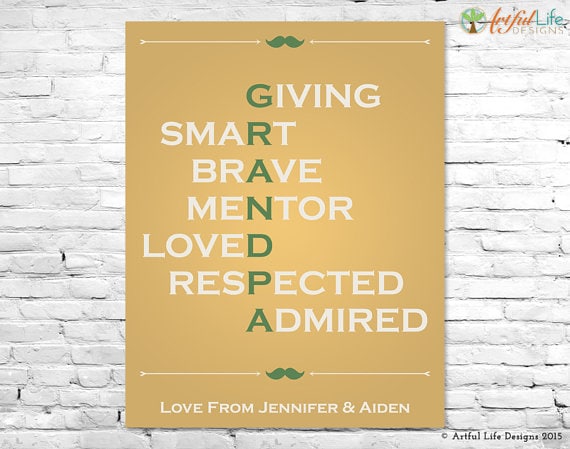 This print will look excellent framed in a nice frame. It is all grandpa is. He is giving, brave, loved, and admired by his grandchildren.
"If you can read this, bring me a beer" Socks
Grandpa loves his beer. If he's got his feet up, he just might ask you to bring him a beer.
"Papa's new hunting buddy coming soon" Bullet Casing Keychain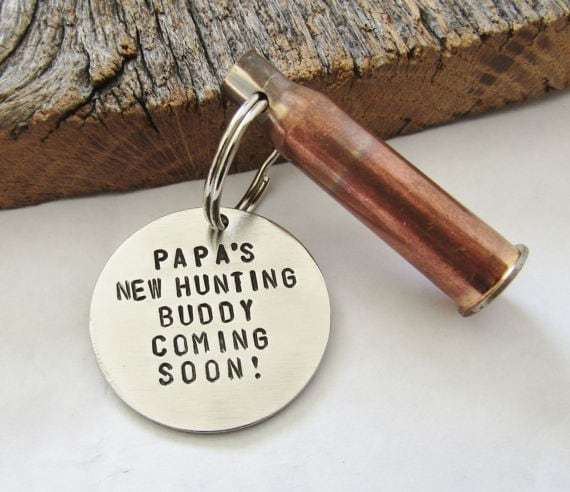 An adorable way to announce pregnancy to your dad, to tell him he is becoming a grandpa when he is a hunter. He will adore having a hunting buddy in the future.
"I love my grandkids" Car Decal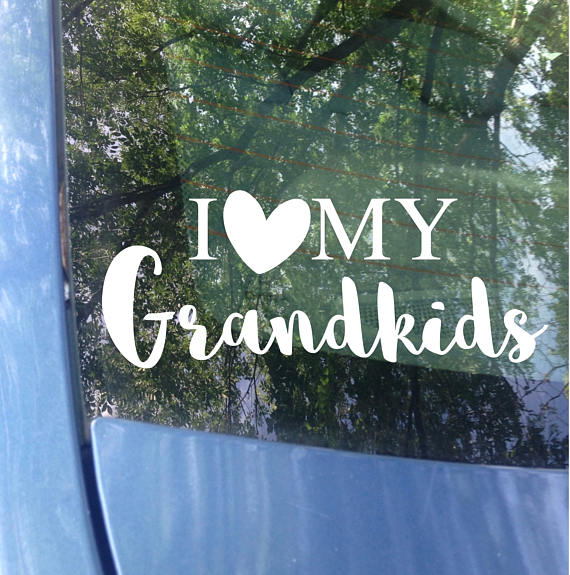 He will love putting this "I love my grandkids" on his car to show how much he adores his grandkids.
Getting your grandpa a special gift for Grandparents' Day this year does not have to be a hard task. He will love whatever you choose because it's coming from the heart.