Mother's Day is a time to celebrate mom but not every mother out there is super easy to shop for. There are plenty of moms out there who don't need anymore stuff, either because of space issues or she just has everything. Instead of things, consider gifting mom some of these edible gifts for Mother's Day this year – they're certified delicious!
These gifts are also great to give to a mom in your life that you want to honour, but don't necessarily know too well. Think office gifts, something for your neighbour, and so on.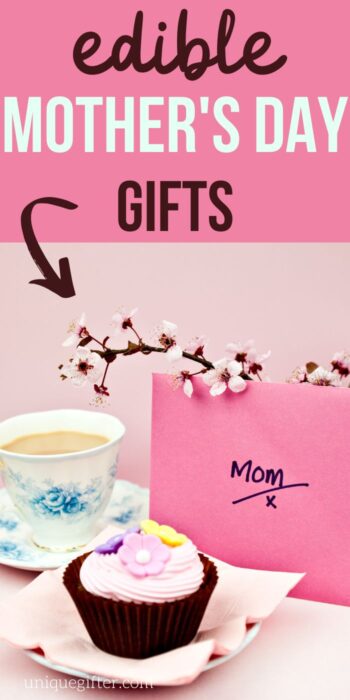 The Best Edible Mother's Day Gifts and Gift Basket Ideas
You can't just pick anything when it comes to tasty gifts, though. You have to be thoughtful! I chose these gifts not because they're edible (or drinkable) options, but also because they feel like thoughtful Mother's Day gifts too.
If you're still not sure what edible gifts you can get mom for Mother's Day you can always take her out to brunch or dinner! Better yet, get in the kitchen and cook your mom, grandma, mother in law (or all 3) a home cooked meal to show your love. Of course, that's not always possible; in that case, a gift card to mom's favorite restaurant is definitely the way to go.