Disclosure of Material Connection: Some of the links in this post may be "affiliate links." This means if you click on the link and purchase an item, I will receive an affiliate commission. Disclosure in accordance with the Federal Trade Commission's 16 CFR, Part 255. This site is a participant in the Amazon Services LLC Associates Program, an affiliate advertising program designed to provide a means for sites to earn advertising fees by advertising and linking to Amazon.
Moving into a new home is a very exciting event. In addition to having fun decorating your new home, you also get to show it off to your family and friends. After getting settled and making your home look amazing, it will be time to celebrate! A housewarming party is the perfect way to welcome your loved ones to your new home, as well as a way to introduce yourself to your new neighbors. But throwing a great housewarming party takes a little planning. Consider these simple tips to host an amazing housewarming party.
What is a Housewarming Party?
A housewarming party is a celebration aimed at opening your home to guests to show off your house and get to know your neighbors. This type of celebration usually includes finger foods, desserts, and drinks, in addition to a tour of the home for the guests. The guest list typically includes friends and family members of the homeowner, in addition to nearby neighbors. A housewarming party can be hosted by the homeowner or a friend or family of the homeowner.
Invite the Guests
There won't be a housewarming party without guests, so invitations are the first step to an amazing housewarming party. The party's invitations will set the tone of the event, so use them to show off your home's style and let guests know what to expect from the event. Be sure to let them know how long the event will last, whether it will be an open house-style party or an afternoon-long gathering and whether a meal will be served. And don't forget to include directions to your home, so no one gets lost along the way.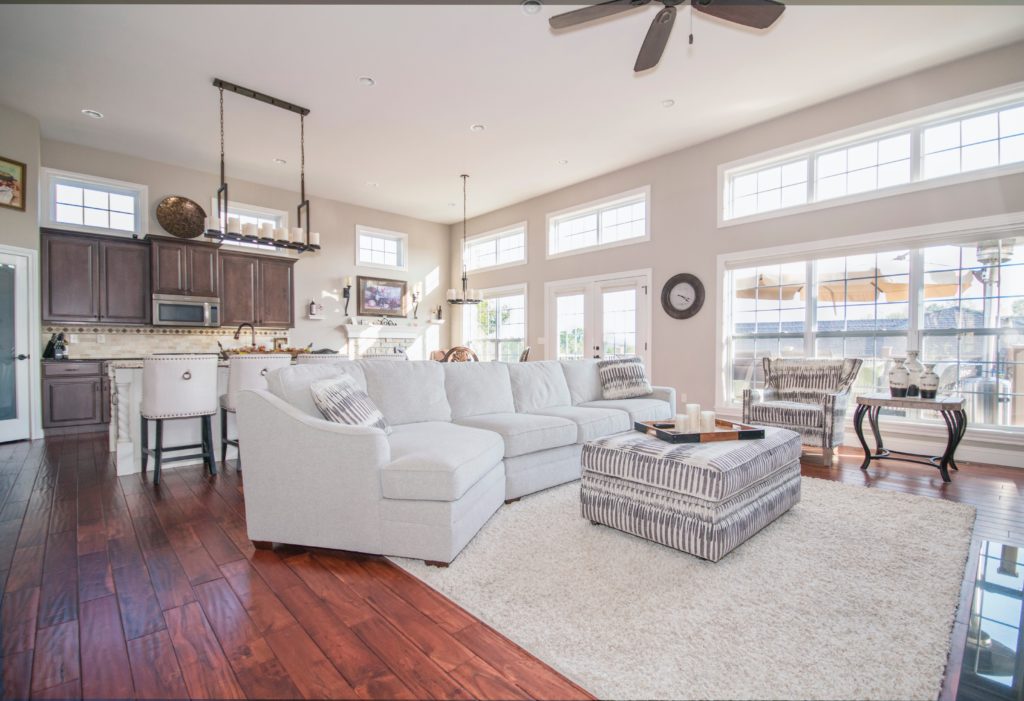 Get Your Home Ready
Since your guests will be browsing and inspecting your home, you'll want to make it look as amazing as possible. While visitors will forgive a few moving boxes and a little clutter, you'll want the main rooms of your house to be in order before guests arrive. Be sure to finish decorating gathering spaces, like your living room and dining room, so guests have a place to visit with each other during the event. Your kitchen and master bedrooms are other essential rooms to have finished before your guests arrive. It's also crucial to prep your home's main bathroom for guests. That means making sure it's sparkling clean and stocked with toilet paper and extra towels.\
Offer Delicious Food
Food is often the center of a party, and a housewarming party is no exception. To host an amazing housewarming party, you'll need an amazing spread for your guests. Since your visitors will be walking around your home throughout the party, set out a selection of casual finger foods they can eat as they browse. Small sandwiches, appetizers, and bite-size desserts are all great options for a housewarming party.
In addition to food, you'll also need to serve drinks for your guests. Champagne is a great option for a housewarming party, in addition to a sparkling, spirited punch. Be sure to offer a selection of nonalcoholic drinks for your guests to choose from, as well.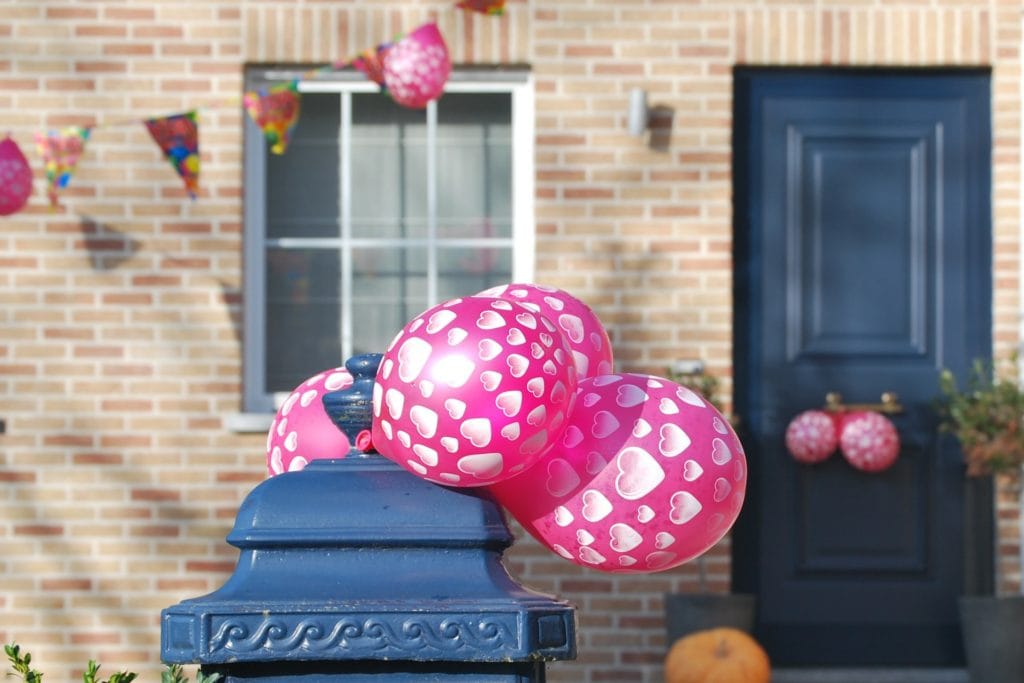 Housewarming Party Decorations
Since the focus of your housewarming party is your home and home décor, party decorations aren't necessary. In fact, party decorations may distract from the décor throughout your home, so adding them will take away from the purpose of the party. If you would like to add a little festiveness to your housewarming party, consider decorating the exterior of your home with a few balloons. In addition to creating a bit of a party atmosphere as your guests enter, it will also help visitors recognize your home as they arrive.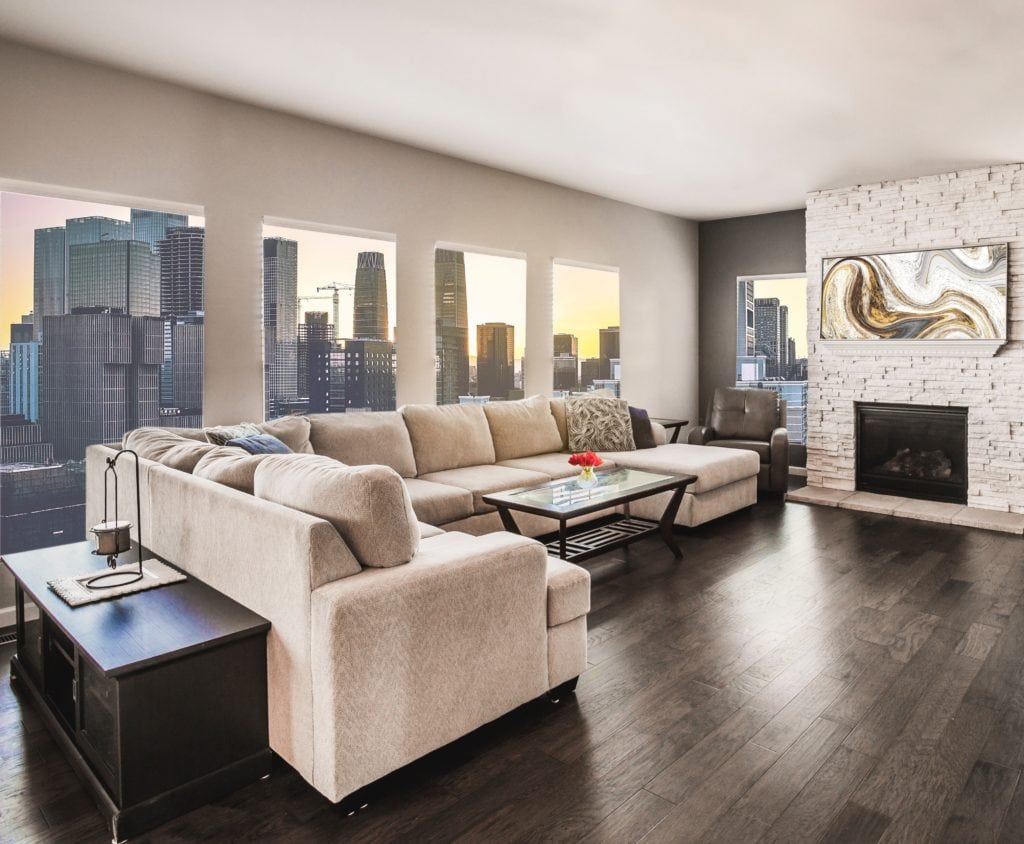 Give a Great Tour
The point of a housewarming party is to show off your home, so your celebration should include a tour of your house. You can give a guided tour of the house or allow your guests to roam freely through your home throughout the party. If your guests are browsing alone, consider offering them a floor plan of the house with labeled rooms, so they know exactly where they're going as they tour. Your floor plan could even include exciting tidbits about the house or design plans for rooms that aren't finished yet.
If you're giving a tour of a remodeled home, give your guests a glimpse of the work you have done. For guided tours, describe the way the room looked before your renovations and point out areas where you completed larger projects. Posting "before" pictures of your house throughout the space will also give your visitors a peek into the home's transformation.
To conduct a memorable tour of your home, be sure to make cleaning and organizing a priority as you prepare for the party. Keep furniture and larger décor out of the way, so you have a clear path through the home as you tour. And attempt to stack leftover moving boxes in an orderly fashion, so they don't distract from the finished sections of the home.
Don't Forget To Check Out Some Of Our Other Helpful Guides