Buying gifts for couples is kind of a 2 for 1 so it's best to choose something that both people can use. These Easter gift ideas for couples are perfect for your adult children, parents, or anyone you're thinking of this Easter.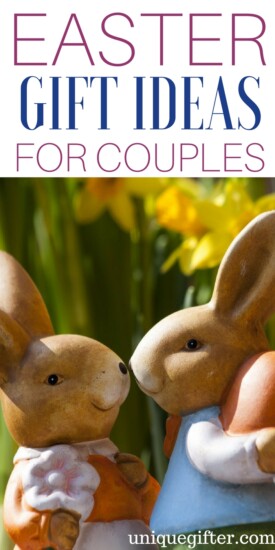 Easter Gift Ideas That Couples Will Love
These cute and thoughtful Easter gifts are perfect to give to a couple in your life as a combined gift. There's plenty of fun options on here for every budget, too!
Now hop on over to these Easter gift ideas for couples and get somebunny something special!