Besides chocolate, what on earth do you get teen boy for Easter when it comes to gift ideas? Here are some gifts that he will not roll his eyes at or shove under the bed, I promise.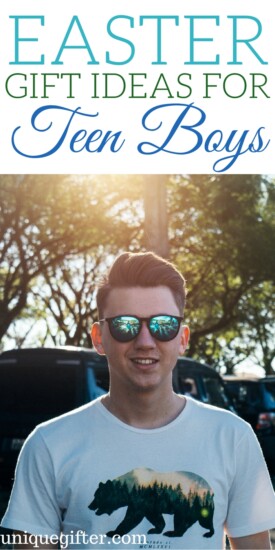 Easter Gift Ideas for Teen Boys
I'm going to be real with you; while I was putting together some of these easter gift ideas my own teenage son was looking over my shoulder. I'm happy to report these are teen boy approved!
If you need more ideas for older teens and young adults, check out some of these 20 Easter Gifts Ideas for College Students. Or shop for your daughter with these Easter Gift Ideas for Teen Girls.
Being a teenager is hard so it's nice to make them feel loved and thought about, especially when they're too old (or too young) for most of the fun stuff.