Do you know a Momma who is being promoted to Grandma? Make her Mother's Day extra special this year by gifting one of these Mother's Day Gifts for Expecting Grandmas.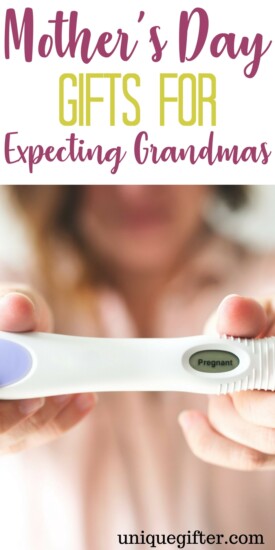 Expecting Grandma Gift Ideas for Mother's Day
These gifts are a perfect way to celebrate this special Mother's Day this year: the first one as a grandma! There's something here for every grandma to on this list.
There are many exciting ways to celebrate Mother's Day. Gifting the Expecting Grandma an extra special Mother's Day gift this year will definitely bring tears of joy and gratitude to her eyes.