Disclosure of Material Connection: Some of the links in this post may be "affiliate links." This means if you click on the link and purchase an item, I will receive an affiliate commission. Disclosure in accordance with the Federal Trade Commission's 16 CFR, Part 255. This site is a participant in the Amazon Services LLC Associates Program, an affiliate advertising program designed to provide a means for sites to earn advertising fees by advertising and linking to Amazon.
Long distance friendships come in all flavors and varieties: some are about being daily confidantes and knowing that three hours without a text means something is wrong and to alert the authorities. Some friendships are more about seeing each other once every two years and picking off exactly where you left off. Others are about coming together to solve crises and drifting back to your usual orbits. Sometimes, our friends just live on the internet, but they're still our friends.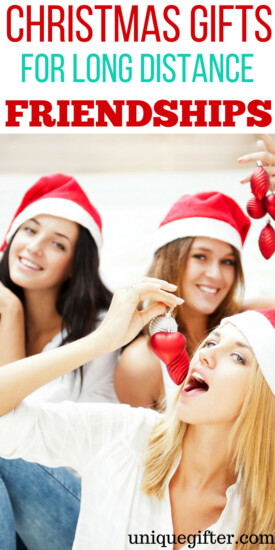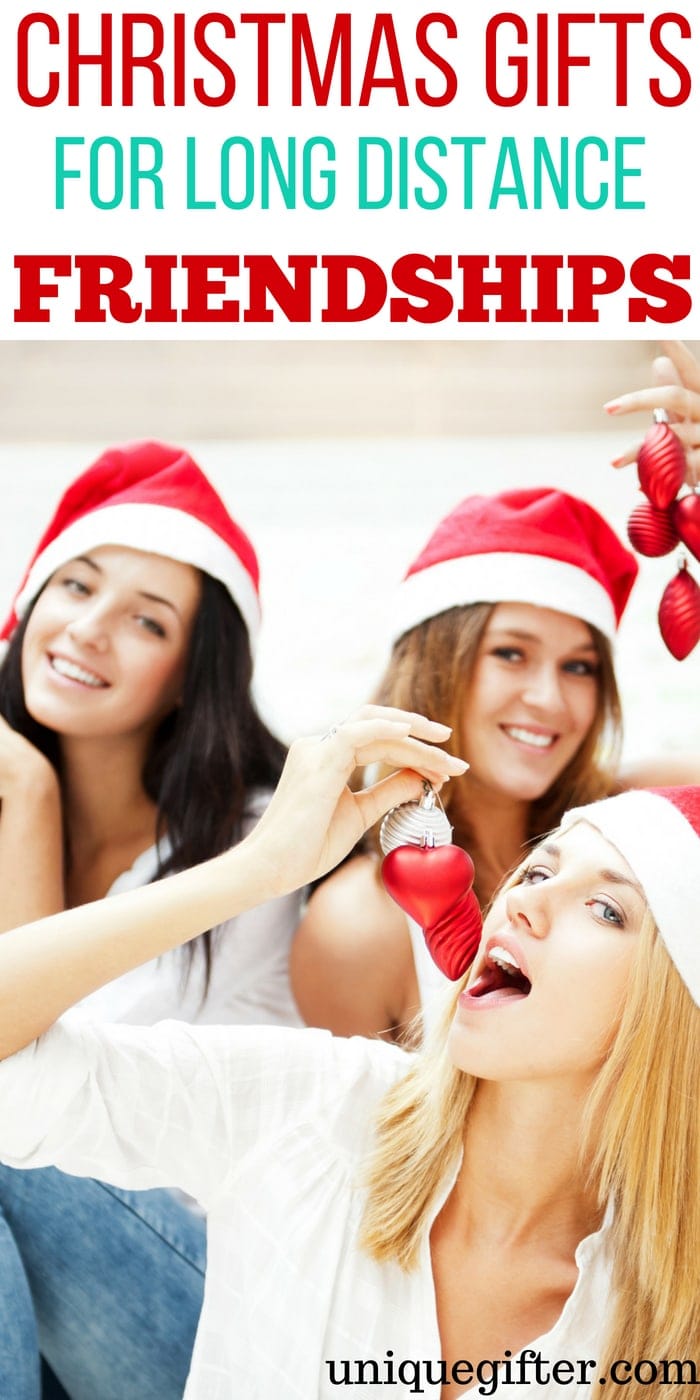 It stands to reason that whatever your flavor, there's a correlating kind of gift that would be appropriate: Supportive. Goofy. Useful but mostly funny, and not too practical. Things you'd do together if you were on the same continent or in the same time zone but since you aren't, and can't, they can think of you when you use it. 
Fun Christmas Gifts for Long Distance Friendships
Bedside Shelf
It's striking how much more useful than a tray that sets on the bed this is when you're sick in bed and need to have fluids and other necessities within reach that don't get in the way of rolling over and going back to sleep!
Dash Mini Maker
Foolishly, I once thought these kinds of mini makers were best for singlets. How wrong I was! They're great for anyone who occasionally has a massive craving for waffles and doesn't want to haul out the huge double wafflemaker and go through the whole big production.
Whiskware Pancake Art Kit
Not just for kids, this pancake art kit makes breakfast a little more fun for everyone. Just add chocolate chips!
StatGear 99415 SuperVizor Auto Escape Tool with Visor Sheath, Black
Do they drive a lot and live near water? Don't let them get caught without an escape tool in the glovebox.
Baker's Edge Nonstick Edge Brownie Pan
Some among us live for the edge pieces, and for them, this pan was created.
Sous Vide Precision Cooker
One doesn't have to be a culinary expert to enjoy tinkering with this – it's surprisingly easy to work with and produces mouthwatering delights.
Rocketbook Everlast Reusable Smart Notebook
Gadget fans will love this new version of paper and pen that doesn't actually require the use of paper or pen or retyping their notes at a later date.
Evapolar Personal Evaporative Air Cooler and Humidifier/Portable Air Conditioner, White
Many people live where a full air conditioner is impractical for space reasons, or cost reasons, but still experience extreme heat a few days a year. This little gadget wards off heat stroke on tough sweaty days.
Marpac Whish White Noise Sound Machine
Insomniacs are among us. From them, I've heard rave reviews for these white noise machines that ease anxious or otherwise non-somnolent minds to rest.
Petzi Treat Cam: Wi-Fi Pet Camera & Treat Dispenser
For pet owners who enjoy interacting with their pets and dispensing surprise treats when they're forced to be apart during the work day. I'm tempted to say it'd be a fun training tool too when you have a newer pet who needs to learn to come when called.
Solight Design SolarHelix Portable Compact LED Solar Lantern, White (Helix1A)
For the eco conscious, this simple solar lantern is economical, waterproof, lightweight and space-saving. It only takes a little more than 4 hours to recharge 80% of the batteries, and is also perfect for crisis zones that have lost power.
Honey Soles Bear Natural Sheepskin Insoles, 5.8
Made with real sheepskin, these insoles are intended to be trimmed to fit, and includes foam for shock absorption and low arch support. These seem best for those who tromp around in the bitter cold.
SinkShroom The Revolutionary Sink Drain Protector Hair Catcher/Strainer/Snare, Clear
Occasionally we swap stories about how bad that hairball clogging the drain was and so far the clear winner is a friend with 30 inches of hair that he fished out of the depths of their tub. Even I was a little grossed out by that.
Moldable Glue
This is a neat substance – a moldable glue that turns into rubber when it's cured. While some of the uses could be served with other household goods, this one item serves many uses. It's my kind of doodad to have around the house.
Fujifilm Instax Mini
This mini is the updated throwback to the Polaroid camera which I clearly remember using in 1998. The fun of having a photo develop right in front of you hasn't gone away even in this digital age.
Mouse pad wrist rest
I confess to having a soft spot for furry four-legged creatures of the domestic variety and therefore find this both funny and useful.
Tissue Dispenser
Book lovers with colds unite and sneeze over by this tissue box! I mean, if you're already sick, you might as well congregate.
Pet Tent
While I know my own pets wouldn't be interested in this, I know at least three cats and one small dog who would adore camping in their own living rooms from an elevated tent perch.
Vintage-style storage trunks
Excellent old-timey storage for bedding and towels or clothing, if you have the floor space in bedrooms and bathrooms, these are both elegant and practical.
Address Stamp
Emails and texts are amazing tools to keep in touch from afar but there's nothing like the personal touch of handwritten snail mail and the accouterments thereof. Writing a note, sealing it up, adding the postage and stamping your address on the outside is all part of a keeping in touch ritual that we still enjoy today.
What will you send to your far away friends this Christmas?