Disclosure of Material Connection: Some of the links in this post may be "affiliate links." This means if you click on the link and purchase an item, I will receive an affiliate commission. Disclosure in accordance with the Federal Trade Commission's 16 CFR, Part 255. This site is a participant in the Amazon Services LLC Associates Program, an affiliate advertising program designed to provide a means for sites to earn advertising fees by advertising and linking to Amazon.
It's that time of year again! Are you tired of struggling to find the perfect items to put into his stocking every year? There's so many sales and ads to sift through it has to be overwhelming! I've taken all the guesswork out for you and I'm hand delivering these options right to your screen!
Stocking Stuffer Ideas Any Man Will Love
Let's take care of the easiest gift shopping you'll do!
Magnetic Wristband
Improve his home improvement with this magnetic wristband!
Taco Bandaids
What man doesn't love tacos?! Maybe he'll actually use bandaids with these.
Sneaker Balls
These are a gift for everyone if he has stinky feet!
The "Grate" Grill Scraper
This cleaner works on any type of grill! Say goodbye to those painful wire brushes that can stab the crap out of you.
Universal Socket Grip
I don't know about you, but I've heard my husband ask if I've seen a certain size socket so many times. This stocking stuffer is a win/win!
Sh*t The Bed Hot Sauce
Well, this name says it all. Let's hope it's not literal though.
Star Wars Mad Libs
Make his favorite stories hilarious with this Star Wars Mad Libs book!
Firestarter Kit
If you know a guy that fancies himself a survivalist, he needs one of these! You never know when they'll need to (safely) start a fire.
Thermal Neck Warmers
A lot of guys work outdoors, and that can suck during the cold months. Keep him warm with this thoughtful gift!
Body Scrub Soap
Men deserve awesome skincare products too! This stuff smells amazing! He'll love it!
Brew Candy
Hopefully he doesn't get pulled over while eating this. What cop will believe that it's only candy on his breath?
Men's Manicure Set
These heavy duty clippers are perfect for those long talons he's hiding under his socks. The case is super rugged looking too!
What Do You Meme? Card Game
This card game will honestly be a gift for everyone in his life. There are many laughs to be had with this stocking stuffer idea!
Knot Tying Kit
This kit is a great stocking stuffer idea for anyone that loves the outdoors! Next Christmas he can be put on the knotty list.
Toilet Timer
If you know a guy who spends too much time playing on his phone while he's on the toilet, grab 'em this gag gift for their stocking!
Beard Oil Gift Set
A well manicured beard is the best kind of beard. There's enough oil in here to keep his face mane luxurious for at least half a year!
Circle Game Socks
This gesture is somewhat of a meme these days. It's hilarious and immature, and I'm sure you know a guy that fits that bill!
Personalized Lighter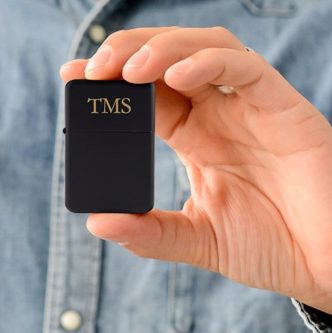 I know my husband loves matte black and lighters. Maybe you know a guy who does too! The engraving is beautiful too!
Bourbon Lip Balm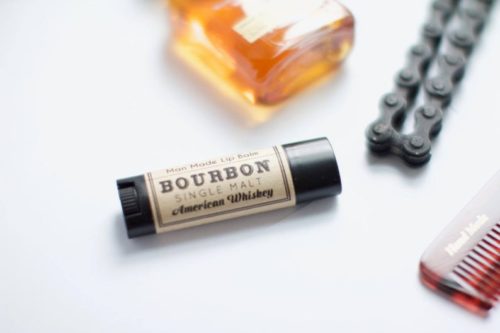 For when he wants his mouth to smell like bourbon without actually drinking it.
Bacon Flavored Toothpicks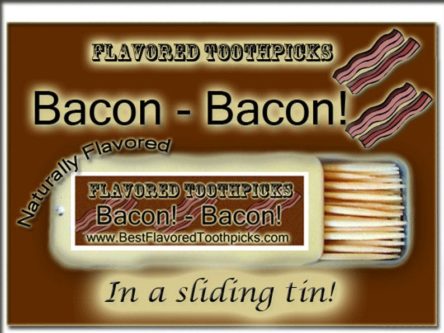 Every man loves bacon! You might want to grab him two packs of these!
Infinity Gauntlet Bottle Opener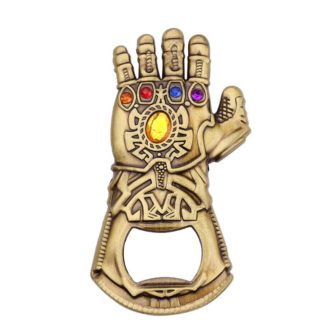 Any Marvel man deserves to open their bottles with the power of the infinity stones!
Personalized Leather Bracelet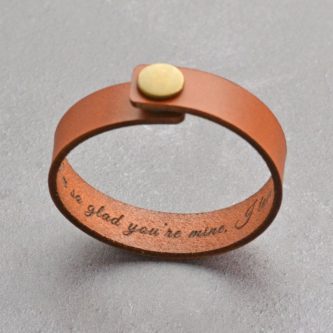 Anything personalized is a great way to show you care. Thoughtful gifts like this bracelet are the best!
Hello Handsome Coffee Spoon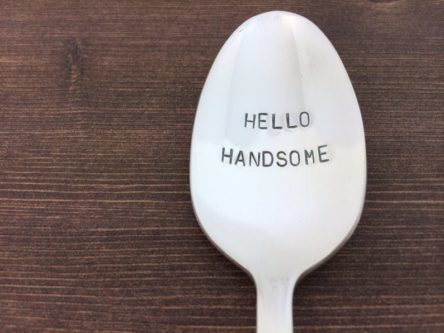 This adorable coffee spoon won't only put a little sugar in their coffee, it'll put a lot of sunshine in their morning!
T-Rex Shower Head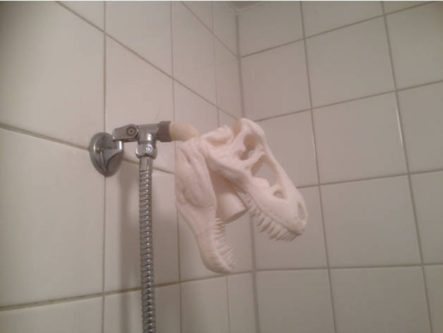 You may have to buy an oversized stocking this year, but it will totally be worth it for this!
Hodor Doorstop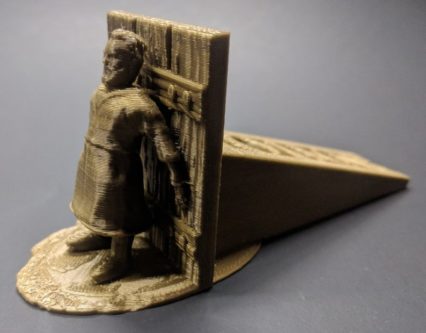 This one's for the Game of Thrones fan. Whether they're a Stark or Lannister, this doorstop is a sweet reminder of one of the show's most beloved characters.
Lumps Of Coal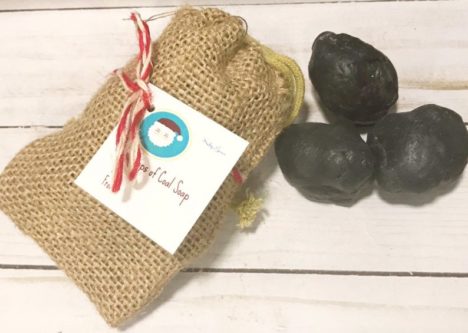 Has he been naughty this year? This coal soap is a great gag gift for his dirty reputation with Saint Nick.
Organic Drink Mixes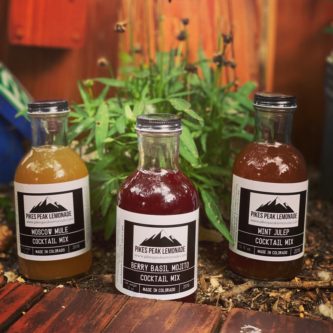 Choose 3 of these delicious drink mixes for your cocktail man! They're organic and gluten free!
Pizza Scented Candle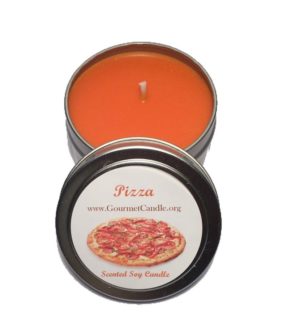 Show me a dude who says he doesn't like pizza and I'll show you a liar. Tease his taste buds with this candle!
Engraved Pocket Knife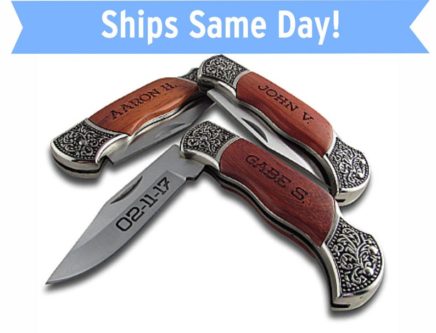 Men can never own too many pocket knives. This one has a gorgeous rosewood handle and the decoration on the bolsters is just as perfect!
Leather Flask With Folding Shot Glass
Make his day trips more tolerable with his very own "traveling drinking kit".
Tattoo Lotion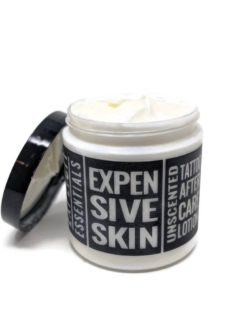 Any dude with ink knows that moist skin is happy skin! Keep his skin art looking top notch with this lotion specifically designed for tattoos!
Han Shot First Pin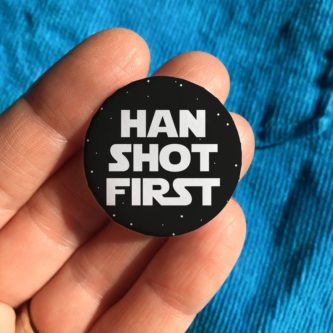 This little Star Wars pin is the perfect stocking stuffer add-on for any Star Wars fan. Even if you don't get it, they will!
Engraved Multi-Tool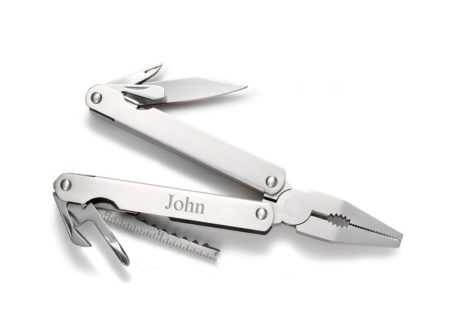 This pocket-sized multi tool has all the bits and bobs a man on the go needs!
Who Needs Hair? T-Shirt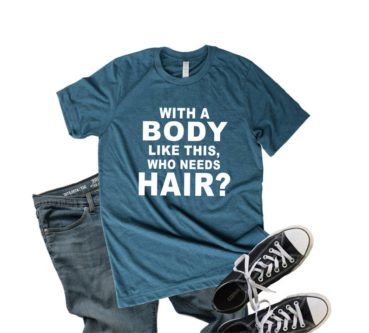 This one's for the buff bald dudes! This shirt is awesome because it's a joke and a compliment all in one!
Faux Leather Wallet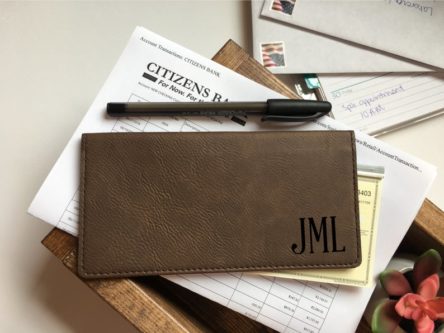 Replace his old, ragged wallet with a new one personalized with his initials! There's tons of colors and fonts to choose from.
Dressed To Grill Apron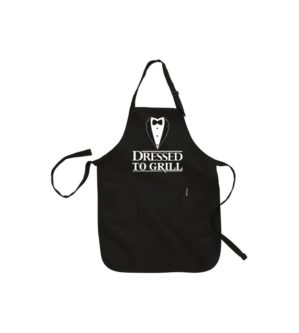 Nothing says "Fancy AF" like a grilling apron with a tuxedo printed on the front.
Guitar Picks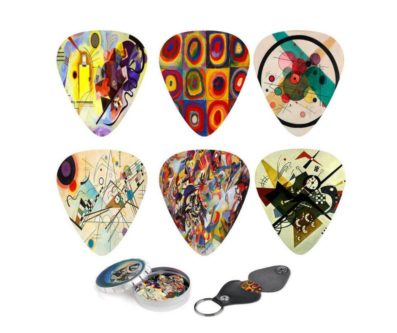 A guitar player can never own enough picks! They're small and easy to lose. Grab some of these beautifully designed ones! They're bright and super easy to find if one gets dropped.
Engraved Wooden Watch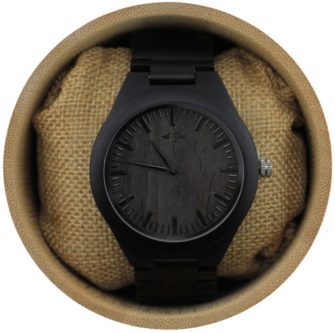 This stunning watch is made from ebony and you can get it engraved at no extra cost if you want!
Vegan Cologne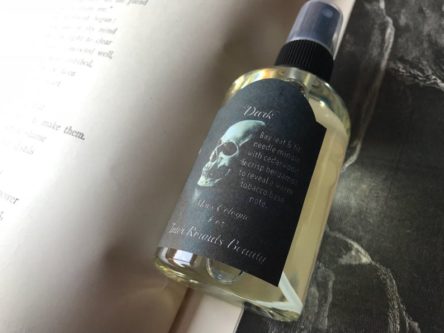 If paradise had a specific scent, it would be this amazing vegan cologne! And it's extremely affordable too!
Dragon Claw Ring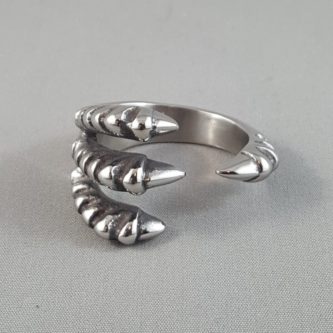 Grab the perfect piece of jewelry for your favorite D&D nerd's stocking!
Personalized Pajama Pants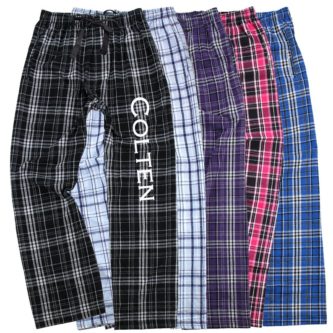 These personalized pajamas are perfect for the guy who's girlfriend or wife is always stealing their comfy pants. (I doubt this will deter them, but hey, worth a shot!)
Bat Cufflinks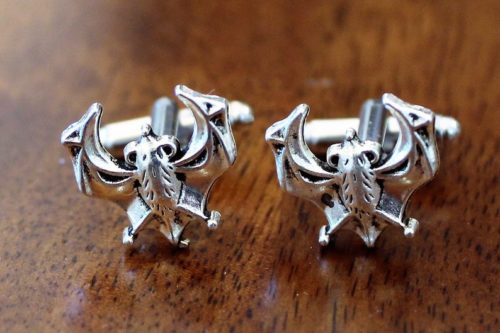 These cufflinks add the perfect amount of uniqueness to any man's new suit!
Wine Bottle Opener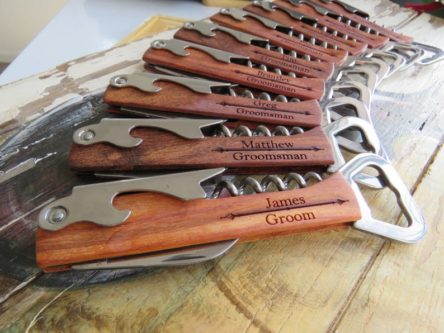 The perfect gift for any wino/hipster! Engraved wood is a great gift no matter what it is!
Suspenders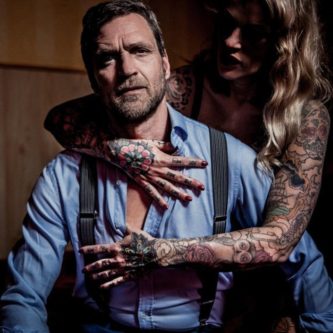 These gentlemanly straps are top quality and look amazing with any outfit! Nothing beats a great pair of suspenders!
Silver Necklace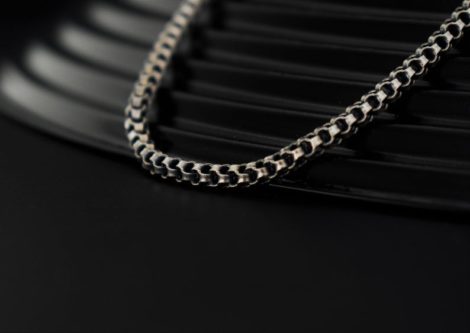 This plain, silver necklace is perfect for guys who prefer simple design!
NFL Kitchen Knife Set
Does your dude bleed his team's colors? Hopefully he won't with this sharp knife set!
"Things I Want To Say To My Coworkers" Journal
Help him keep his job by giving him a journal to write down all the things he daydreams of saying to his annoying coworkers on a daily basis.
Mini Drone
Men love toys, no matter how old they are. This drone is sure to keep him entertained!
And there you have it! The best stocking stuffer list on the internet! You can thank me over on Twitter (@ugifter) or Instagram (@uniquegifter) and let me know what his favorite stocking stuffer gift was!