Disclosure of Material Connection: Some of the links in this post may be "affiliate links." This means if you click on the link and purchase an item, I will receive an affiliate commission. Disclosure in accordance with the Federal Trade Commission's 16 CFR, Part 255. This site is a participant in the Amazon Services LLC Associates Program, an affiliate advertising program designed to provide a means for sites to earn advertising fees by advertising and linking to Amazon.
Combining households can be a little bit nervewracking. There's the tension of fitting two people in the same space, and then there's the tension of what you should both keep, or get rid of.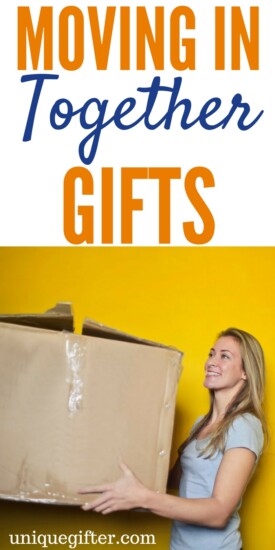 We were lucky that we mostly agreed about everything (except that enormous Trading Spaces poster that doesn't fit anywhere). One of our secrets was that a little organization went a long way. The other was asking whether the thing was more important to one person than the other and working out a solution based on that.
Wall Mounted Jewelry Organizer
No more tangled necklaces, or missing one earring of a pair, this wall mounted organizer keeps everything in one place and frees up a drawer.
Seagrass Basket
One basket for each person's shoes and umbrella keeps the entryway sane!
Tie Hook Hanger
This is for ties, obviously, but I'd also use this for narrow and thin scarves.
Foldable Storage Cubes
We use storage cubes to store things we're selling or decluttering so the house isn't a total wreck, then fold them up and stack them in between cleaning projects.
Laundry Basket Holder
This laundry basket holder is a bit of genius – everyone can have their own basket without taking up a ton of floor or closet space, and the top is a perfect folding surface.
Subway Sign
A wonderful visual of the memories you share as you start to share living space.
Handheld Cordless Vacuum
If you're moving in with a neat freak (hi), a small portable vacuum can save so many arguments and grumpytimes. It's quick and easy to destroy all evidence that you were eating crackers on the sofa.
Tablet Stand Holder
It wasn't until moving in with my partner that I actually started cooking and needing a stand like this so I could quickly reference online recipes.
Reusable Grocery Bags
We like to think of combining households as a time to find ways to be more efficient and environmentally friendly. To avoid using plastic bags, we each get a set of reusable grocery totes for our cars so we could easily take turns grabbing supplies.
New Home Keyrings
Matching key rings are always appropriate when you're getting a new set of keys together.
First Home Scrapbook
There's something really special about the first home you share together, this is a handy way to keep some of those memories from fading over the years.
Zip Code Pillow
Am I the only one who struggles to remember the new year when writing checks and the new zip code when they move? I can't be!
Gather Magnetic Board
The perfect place to leave reminder notes for each other when you're both running off to work at different times.
Picnic Backpack
One of our favorite things to do after we moved in together was to pack ourselves and our dogs up for picnic and play at the park. Of course, we always forgot something because we weren't nearly as organized as this backpack!
First Christmas Ornament
A new tradition to go with the newly combined home if you celebrate Christmas: add one ornament to your tree that symbolizes a big thing from your year, like moving in together!
Food Storage Set
For us, moving in meant cooking from scratch a lot. We've been haphazardly adding food storage but a full set like this is so much better than our odds and ends collection.
Pan Organizer
Making food happen easier is kind of our motto – and this organizer rack both makes the most of our space and keeps our combined collection of pans organized. Win win!
Magnetic Chalkboard Calendar
You'd think that GCal would have made physical calendars obsolete but it's incredibly handy to have this big calendar for the smaller chores and errands that don't get calendar entries like changing out air filters or getting an oil change.
Rouxbe Online Cooking Course
Now that you're sharing the same kitchen, try spending some time together in your new space by signing up for one of Rouxbe's amazing online culinary courses. They have a variety of courses and topics, so you can expand your culinary repertoire and bond together. Click here to read a full review of Rouxbe.
Storage Hammock
Who among us doesn't have some beloved plushes or a hammock loving cat? Ok, we don't have the cat but we do have dog toys galore that would fit perfectly in this cute hammock.
Command Hooks
These always seemed goofy to me until we wanted strong but non-permanent hanging options for all kinds of things. Now we know why these are everyone's go to hooks.
Hypoallergenic Pillows
I don't know how long people typically keep their pillows but we tend to keep ours until they're old, ratty, and squashed flatter than a pancake. There's something terribly homey about replacing your old pillows with a brand new set.
For us, a tidy home is a happier shared home. What's your organizational secret to peaceful cohabitation?